.roweven {
text-align:center;
font-size:0.8em;
background-color:#ccc;
font-family:"Lucida Grande",Helvetica,Trebuchet,Arial,sans-serif;
line-height:1.2em;
}
.rowodd {
text-align:center;
font-family:"Lucida Grande",Helvetica,Trebuchet,Arial,sans-serif;
font-size:1.6em;
font-weight:600;
padding:5px 0 10px 0;
}
Who among us has not harbored a secret desire to be mayor of something? Anything. You reign supreme, your every whim catered to. Your subjects defer to your wisdom and bow at your well-shod feet. Best of all, in this political fantasy (which sounds more royal than municipal), you don't actually have to do any work. No boring meetings, no perfunctory ribbon cuttings or baby kissing.
Of course, in real life, that can never happen. At least, not in a democracy. Or can it? For users of the location-based social-networking website Foursquare, it can. And does.
In real life, local elections are well-orchestrated affairs that occur every couple of years. Foursquare mayors are crowned every day. And these mayors aren't just heads of cities and towns. They rule grocery stores, public parks, traffic rotaries and even tucked-away alleys.
Foursquare hit the web a year and a half ago. Since then, it has attracted 4 million users, some more rabidly enthusiastic than others. The application allows users to check in at various locations using the GPS on their smartphones. The more often they check in at a given place, the more likely they'll become its mayor. No need to spend millions on campaigning — you just need to be a frequent visitor to your favorite coffee shop or movie theater.
Still, at locations that draw a lot of users, mayoral competition can be stiff. In cities such as New York, it's nearly impossible to become mayor of popular bars and restaurants unless you want to make "location poaching" your full-time occupation.
Even if they don't win the supreme office, Foursquare users can earn virtual "badges" by "unlocking" certain tags. Think Boy Scout sash material for the digitally inclined. For example, if you check into a karaoke bar three times in one month, you get a "Don't Stop Believin'" badge. If you check into a waterside location five times in one month, you nab the "Swimmies" badge. Other pieces of flair include the "Crunked" badge, the "Player Please!" badge and the "Last Degree" badge, which you're unlikely to score unless you find yourself at the North Pole.
What do these mayorships and badges get you, besides the title of Supreme Nerd? Bar bragging rights and the occasional discount. Some companies, including August First and Ben & Jerry's in Burlington, offer deals for Foursquare users.
But most people do it for the sport. Outgaming the game and its players prove strong motivators for the legions of technophiles checking in everywhere they go.
So, we set out to answer a question: Who are the Foursquare barons of the Green Mountain State?
As you might expect, far fewer people use Foursquare in Vermont than in large metropolitan areas. That makes the game less exciting: With fewer users to unseat in the hinterlands, earning a mayorship is not nearly as impressive.
Also, we live in a state where dead zones span counties, not city blocks. While checking into your local watering hole might be easy in Burlington, it's damn near impossible to do in, say, Orwell.
Nonetheless, Vermont has a small, devoted contingent of Foursquare users who check into venues with the dedication and urgency of athletes training for the Olympics. Families and jobs presumably take a backseat while these committed users focus on checking in.
By our count, the following are three of Vermont's top Foursquare mayors (with public profiles), based both on badges and mayorships they've accumulated. Determining the most prolific user is less exact science than educated guessing, since there's no leaderboard.
But who cares? It's just a game, right? Yeah, tell that to these guys.
The Hustler: David Farré
Mayorships:
52
Badges:
21
Check-ins:
2054
Days out (number of days a user has checked in on Foursquare):
356
David Farré, 36, discovered Foursquare in late 2009 when some friends in New York City began using the app. By Christmas, Farré had downloaded the game and begun checking into New York locations. Shortly thereafter, Foursquare, which had previously been available only in larger test cities, opened up in Vermont. When he returned home, Farré was ready to go. He didn't have much competition, but the foes he did have were fierce.
"Eric Olsen was mayor of all the places [where] I wanted to be mayor," Farré says.
The more he checked in, the more intoxicating the game became. Farré began creating venues all over the Old North End, where he lives, and soon he was mayor of all he surveyed — Dot's Market, the halal meat markets, the ethnic groceries, even the cemetery on Archibald. He made up a location called Stabber's Alley — actually Mechanic's Lane behind the Burlington Free Press' College Street offices — as an homage to a similar place in New York, and immediately became mayor. For a time, Farré was even mayor of the city of Burlington. Bob Kiss didn't know he had been ousted.
Soon Farré had racked up so many mayorships — including various offices at the Free Press, where he works as digital content director — that he decided to give himself a goal: to become mayor of 100 locations.
Over the course of his challenge, Farré butted iPhones with former Foursquare king and Burlington musician Olsen, as well as with Cynthea Wight Hausman from Cynthea's Spa, for contested mayorships in Burlington. Hausman and Farré regularly did battle over the mayorship for Speeder & Earl's on Church Street. One of the coffee shop's employees kept tabs on their rivalry.
"She would say, 'Oh, my God, Cynthea is so mad you stole Speeder's,' when I would come in," Farré says.
Farré hustled to pick up 100 mayorships in about nine months. He gained and lost, multiple times, the mayorship of Al's French Frys, one of the more popular Foursquare venues. Gaining and maintaining his positions was exhausting.
"I would have to check in three places at once, almost every hour. It was just so much work," he says.
Once he achieved his goal, Farré thought he'd get some sort of Super Duper User badge. He didn't. Instead, he lost interest. He still checks in at the gym and his job, as well as the occasional other location. But the novelty of the game has worn off.
Now Farré is more interested in the social-media aspect of Foursquare. He likes the ability to broadcast to his friends where he is. But he's still hanging on to a number of mayorships — 52 at last count. It helps that he's mayor of out-of-the-way venues for which other people aren't competing.
"It's really hard to be mayor of Bruegger's [Bagels]. It's really easy to be mayor of the fourth-floor break room at work," Farré says.
The Sheriff: Harjit Dhaliwal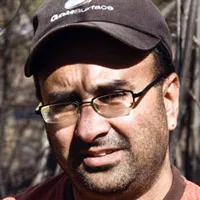 Mayorships:
118
Badges:
41
Check-ins:
3343
Days out:
308
Harjit Dhaliwal, 40, admits his passion for Foursquare was born of a love of all things tech. At heart, he's a geek — by day as an IT professional in Burlington, and by night as a Foursquare user with Level 2 status. That means Dhaliwal is a citizen administrator of sorts. He helps police the site for frauds and cheats. But he's also a slightly obsessed user.
While Dhaliwal has been checking in on Foursquare and racking up mayorships for months, his pursuit of location supremacy kicked into overdrive in the last month. He tried to become mayor of just about everything, from Costco to an abandoned school bus in Milton, the town in which he lives with his wife and two daughters.
Not surprisingly, the rest of the Dhaliwal family is not entertained by his obsession. "[My daughters] ask what am I doing. 'Are you going to check in here?' And I say, 'Just leave me alone,'" Dhaliwal says. "It's a role reversal."
To say Dhaliwal is addicted to Foursquare would be an understatement. He checks in at his kids' school. He pulls over to check in at the businesses at Severance Corners. Once he even set his alarm to go off in the middle of the night so he could earn the "School Night" badge, which you can get only by checking into a location after 3 a.m. three times in a month.
In parts of Chittenden County, Dhaliwal is the mayor of every building in sight. Farré remembers checking in at a doctor's office at the University of Vermont and noticing that Dhaliwal held every mayorship within 300 meters.
While mayorships are important to Dhaliwal, now he's focusing on the badges. His IT side wants to deconstruct the system and figure out how to gain the elusive ones. He knows there's a science behind it.
"It's not just about checking in. There's a lot that goes into this," he says. "I put a lot of thought into this, how it works, how fast I need to check in."
Currently, two badges are proving more difficult to obtain than some of Dhaliwal's other 41. He's already nabbed the "Warhol" badge by hitting up 10 different art galleries, and the "Gym Rat" badge for visiting the gym 10 times in a month. He's gunning for the American Red Cross blood-donation badge, as well as the "9 to 5" workplace badge, but can't quite figure out how to unlock them.
"It's driving me crazy," Dhaliwal says.
When he's not pursuing his own glory, he's working to keep the game fair for other users. If that means reporting duplicate venues or a possible cheat, Dhaliwal's up for the task. He's hoping his prolific Foursquare use will earn him Level 3 status. He doesn't know exactly what that entails, but he knows it would be cool.
The Diplomat: Rob Chambers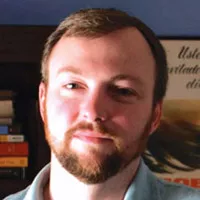 Mayorships:
121
Badges:
21
Check-ins:
2563
Days out:
242
Not many Americans can claim they were once mayor of Reykjavik, Iceland. Rob Chambers can. Of course, his title carried with it no authority, just the cachet of knowing that, for a couple months, he was one of Iceland's most dedicated Foursquare users, even if he was only there for a week on vacation.
While Chambers, the human resources manager at The Essex Culinary Resort & Spa, eventually lost control of Iceland's capital, he never lost his enthusiasm for the game. On average, he checks in 10 times a day so as not to lose any of his more than 100 mayorships.
Chambers, who lives in Colchester, isn't picky about his mayorships. He currently reigns over the Decatur Street residence users have cheekily named "Better Slums and Gardens," the Lane Bryant store in Essex, Planned Parenthood of Northern New England and a raw-sewage collection vehicle in Provincetown, Mass., dubbed the "Honey Wagon."
He's also mayor of his workplace, though another employee at The Essex is fighting him for the resort's spa. It "takes a little investment" for him to maintain the top position, Chambers says.
He admits to being a bit obsessed with Severance Corners, which is apparently a Foursquare hot spot for the bedroom-community set. While he's mayor now, he's had tough competition from Harjit Dhaliwal, who regularly patrols that patch of turf.
The one place Chambers, 40, won't touch is the Old North End, out of respect for his friend David Farré. "It's like a cease- fire, or a peace accord," he says.
That is, unless Farré hasn't claimed a spot. Then it's fair game. Because Foursquare is a social-networking site, many users come to know each other — or at least know each other's location.
Chambers prefers duking it out for mayorships to vying for badges, but occasionally he'll seek the latter. On Thanksgiving, he drove to Burlington International Airport, checked into Foursquare and wrote a message — or a "shout" in the game's parlance — using the words "TSA" and "grope." This entitled him to a smart-alecky "Baggage Handler" badge. And, no, he wasn't flying anywhere that day. He just went to the airport for the badge.
For Chambers, as for the others, Foursquare is just something fun to do. There's a "mini thrill" in becoming mayor and a little tingle of excitement when you unlock a badge, he says. Chambers acknowledges that, to many big-city residents who have had iPhones for a while, Foursquare seems passé. But it still engages him. Every mayorship retained is a small victory.
That's why it stings when Chambers loses one. A few months back, he created a check-in venue for the Winooski roundabout. He'd check in on nights he went to the Monkey Bar. A couple weeks later, he lost control of the heavily traveled spot. He's still trying to get it back.