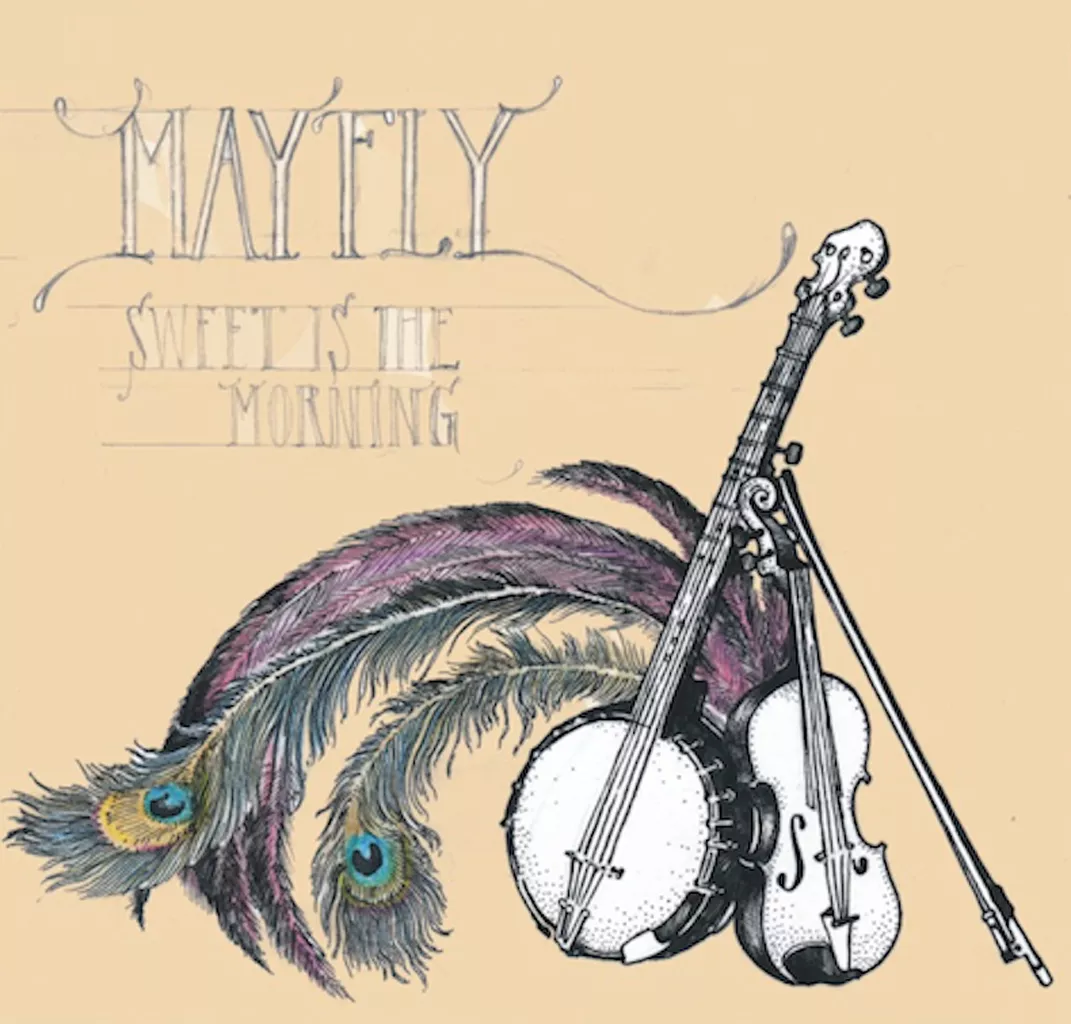 (Self-released, CD, digital download)
It's almost hard to believe that Vermont folk music heroine Katie Trautz and her musical partner Julia Wayne have been performing as a duo for 15 years. These two talented young women simply don't seem old enough for that. The sound that these longtime musical buddies have created on Sweet Is the Morning, their third album as Mayfly, is mature and solid. It showcases not only their deep roots in Vermont traditional fiddling, plaintive vocalizing and harmony singing but also their understanding and love of Southern folk music.
It has taken Mayfly a while to get this album together, because Trautz is one of the busiest folk musicians in Vermont. In addition to playing regularly with at least two other groups — Wooden Dinosaur and her own band, the Tall Boys — Trautz is cofounder and program coordinator of the Summit School of Traditional Music and Culture in Montpelier.
Sweet Is the Morning could be its own course at the Summit School — or at least required listening. It contains original waltzes, a shape-note hymn, a classic by Mississippi John Hurt and well-known southern tunes, including "Ragtime Annie," "Wayfaring Stranger" and "Lovesick Blues." In Mayfly's hands, those songs transform from the usual renditions, powered with New England swing and a pair of lovely voices.
In a time when practically every acoustic CD released contains banjos and fiddles, making a recording stand out takes a special touch. Mayfly have had their "sound" for years, but this record reveals just how refined their groove has become. The CD is full of luscious examples of two women who are absolutely comfortable singing together, whether accompanied by instruments or not, and it's a shivering delight to hear them harmonize. Their lovely a cappella version of A.P. Carter's "The Birds Are Singing of You" is as natural as breathing, and is one of the disc's highlights.
Another extra-special thing about this recording: Sweet Is the Morning's guest star. Dirk Powell, formerly of the influential Cajun band Balfa Toujours and a renowned expert on Southern music, plays banjo on two tracks. He also handled the mixing and mastering, adding an authentic Southern lens that shades and softens some of Mayfly's more formal New England tendencies.
The release of Sweet Is the Morning is reason to celebrate. Wayne and Trautz are living proof that folk music is alive and well in Vermont and, happily, being played and nurtured by talented young musicians. Catch Mayfly live while you can, before we find that they're touring the world — like Anaïs Mitchell — and only rarely playing in Vermont.
Mayfly celebrate the release of Sweet Is the Morning this Friday, March 28, at the Mt. Philo Inn in Charlotte. The Hokum Brothers open the show. Sweet Is the Morning by Mayfly is available at katietrautz.com.