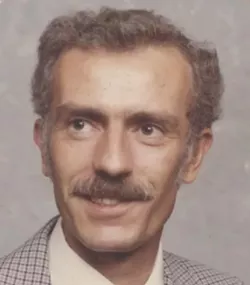 Maurice Lewis Spaulding II, 73, of Pepperell, Mass., died Thursday night, January 28, 2016, at Central Vermont Hospital in Berlin. He was married to Mrs. Charlene (Imbernino) Spaulding, with whom he would have celebrated their 43rd wedding anniversary on July 29, 2016. Born in Chelmsford, Mass., on June 29, 1942, he was the son of Maurice L. Spaulding and Irene (Patenaude) Spaulding. He was a direct descendant of Edward Spaulding, founder of Chelmsford.
Maurice grew up in Billerica, Mass., and Waitsfield. He graduated from Waitsfield High School with the class of 1960 and from the University of Lowell with a degree in mechanical engineering. He retired as a mechanical designer for several Massachusetts-based companies. He was a communicant of St. Patrick Church of Moretown. He served as a Webelos Cub Scout leader for the Boy Scouts of America in Pepperell. He enjoyed many hobbies, such as, aviation, astronomy and carpentry. He also enjoyed camping with his family.
Besides his wife, he is survived by three sons: Maurice L. Spaulding III and his fiancée, Katherine Harpin, of Norwood, Mass.; Edward C. Spaulding of Waitsfield; and Robert J. Spaulding and his wife, Annette, of Brooklyn, N.Y. He will be missed by his granddaughters, Kaitlynn and Sophia Spaulding of Brooklyn. He also leaves a brother, Donald E. Spaulding, and his wife, Laurie, of Waitsfield. Gifts in memory of Maurice may be made to the University of Massachusetts Lowell in support of a scholarship in his name for the study of science and technology. Memorial contributions can be made online at uml.edu/givenow or mailed to UMass Lowell Advancement Office, 600 Suffolk St., Suite 160, Lowell, MA 01852. Checks should be made out to UMass Lowell and should note that the gift is in memory of Maurice Spaulding.
Funeral notice: Visiting hours are Friday, February 5, 3 to 7 p.m. Funeral is Saturday, February 6, at 8 a.m. from the Dolan Funeral Home, 106 Middlesex Street, Chelmsford, with a funeral Mass at 9 a.m. at St. John the Evangelist Church in North Chelmsford. Burial in Fox Hill Cemetery in Billerica. Arrangements by Dolan Funeral Home, 978-251-4041. Guest book at dolanfuneralhome.com.