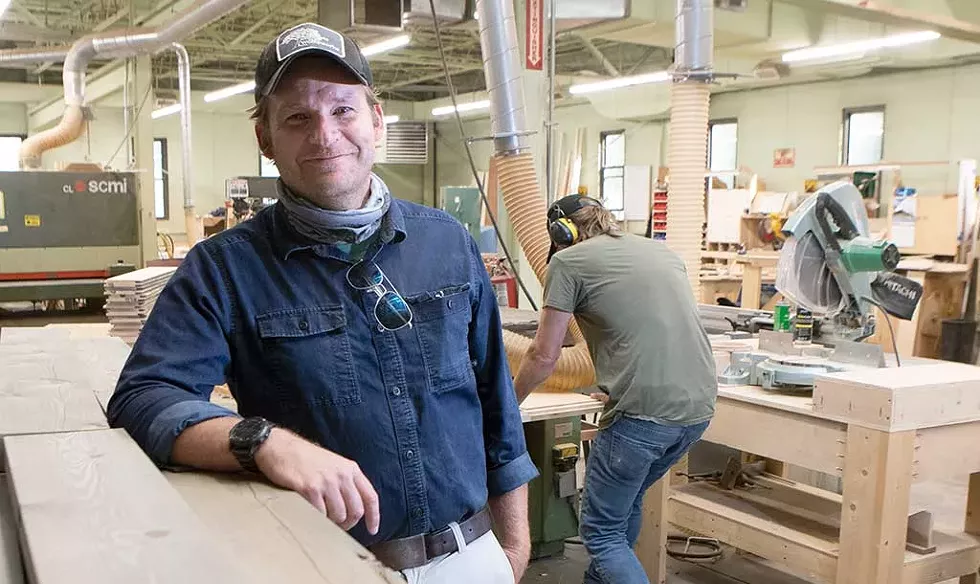 James Buck
Sean Flynn, Owner, Silver Maple Construction, New Haven
L
ike just about everyone in Vermont, we started with two people in a pickup truck," Sean Flynn said of
Silver Maple Construction
in New Haven. "Then it was three people in a pickup truck doing residential construction. And now, almost 15 years later, we are 50 people, in a
number
of pickup trucks."
Those vehicles advertise "fine home building and expert renovations" below the company's leafy logo. "What it should say is: 'Fine home building, expert renovations and the impossible,'" said 42-year-old Flynn, a New York native who came to Vermont by way of a job in the Adirondacks. "We get asked to do a number of very out-of-the-ordinary projects — unique and challenging things."
Case in point: Silver Maple is currently building a massive, off-the-grid custom residence in a hard-to-reach mountain location. Faced with the almost insurmountable challenges associated with the project and a short summer building season, Flynn pivoted to prebuilding everything in Silver Maple's newly acquired vast fabrication facility in Middlebury's industrial park, even pulling in a local concrete company to precast the massive foundation panels. Bent over giant saws, planers and jointers, a team of skilled carpenters is also handcrafting components for a dozen jobs closer to home, including a new interior for Stowe's soon-to-be-renovated Harvest Market. There's plenty of room, too, for the shipping containers that will become recharging stations for the battery-powered aircraft of Burlington's Beta Technologies.
Courtesy Photo
Projects by Silver Maple Construction
Back in New Haven, next to the company's home office on the corner of Route 7 and River Road, another 10 skilled woodworkers toil in the custom cabinetry workshop. They produce the millwork, built-ins, staircases and other unique pieces for everything Silver Maple builds in the field with their talented carpentry core: bespoke, craft-driven dwellings, church renovations and restaurant and art gallery interiors from Middlebury to Montana. The "Woodworks" also supplies other local contractors.
Like Silver Maple, those Vermont builders are busy. Although Flynn fully expected the coronavirus to hurt his business, just the opposite occurred. "There's a construction boom in Vermont right now and we're doing everything we can to keep up," he said. The company is advertising for talented carpenters, cabinetmakers and project managers.
Silver Maple also needed a larger line of credit. "We were struggling. We're an eight-figure-a-year business now and it was hard to get $300,000 from any local bank," Flynn explained. "For a company like ours, that cash flows remarkably quick" — on materials, subcontractors, labor, logistics.
A month or two into the pandemic, Flynn approached Mascoma Bank. "They were, like, 'Oh, yeah we can help you out,'" and agreed to let Silver Maple draw on a much larger and appropriate amount per month to meet its expenses. Flynn was so pleased, he let Mascoma refinance the company's mortgage. "They came through at a much better rate, made it easier. We've moved just about everything over except for one local account for general stuff. Mascoma was business-friendly," he said. "That's what it came down to."
Now he can focus on solving design problems — his favorite part of Silver Maple's work. "They're always different," Flynn said with genuine excitement. "We don't really ever make the same thing twice."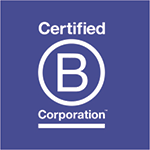 This article was commissioned and paid for by Mascoma Bank.
Member FDIC. Equal Housing Lender.
* All credit requests subject to commercial underwriting standards established by Mascoma Bank.