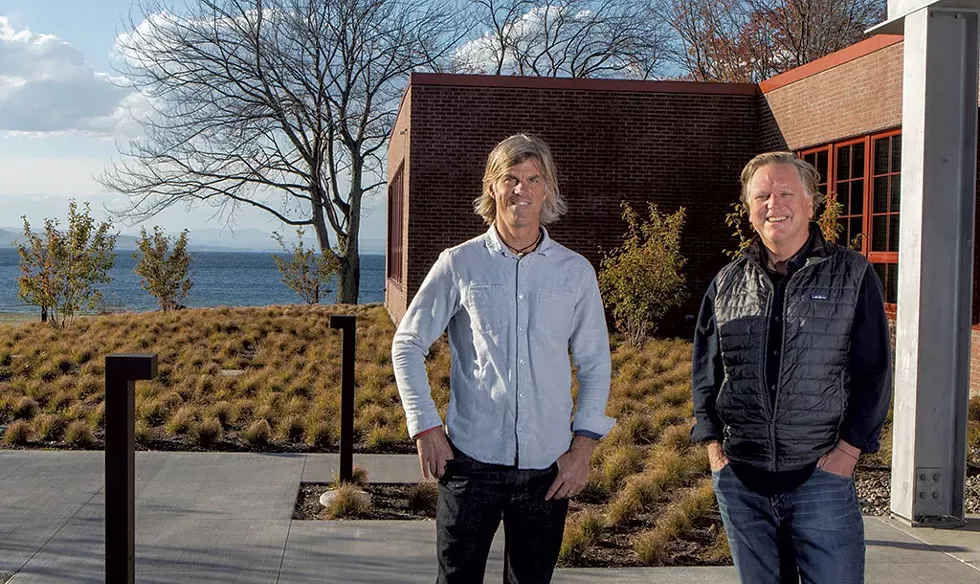 James Buck
Russ Scully and Rob Lair of Hula
B
efore he bought Burlington's most beautiful South End beach, Russ Scully admired it from his bicycle. A practitioner of myriad water sports, including surfing, he was thoroughly "intrigued" by the former Blodgett Oven property. When in 2017 he heard it was for sale, "I just about came out of my shoes."
Scully and his wife Roxanne already owned two restaurants —
the Spot
and
the Spot on the Dock
—and a retail shop,
WND&WVS
, which sells water sport equipment. The Lakeside parcel, which had been designated that same year as a federal "Qualified Opportunity Zone," presented some unique advantages. Redeveloping it could bring business to Burlington and create investment opportunities for those involved.
Although he lost the initial bid, Scully ended up buying the 15-acre complex. Transforming it into
Hula
, a 150,000-square-foot tech hub, has cost millions more. The three buildings on campus artfully incorporate industrial red brick with feature Japanese-style wooden porticos and an embarrassment of windows. The glass offices inside the one fully completed building —"44" — are filling up. Employees have access to an atrium, a lounge area with tall tables, couches and plants. It's a reminder of why we all used to like to go to work.
Mascoma Bank
saw the potential of the place from the start, Scully said, and has stuck it out through the process. He credits Hula's CEO Rob Lair with doing the research that led the team to pick the right financial institution. Lair recognized that "we were going to need some advice, particularly with the Quality Opportunity Zone parts of this equation — somebody who would help us with the ins and outs of all the financing involved," Scully explained, noting the federal government is still finalizing the details around the distressed-area development program. "Everybody's learning."
The Scullys paid for most of Hula's construction up front. More than 100 workers have been laboring for months on the project. "Then, once you have all of that capital sitting in this investment, you basically go out and find a bank," Scully explained. "What we're doing is essentially asking Mascoma to re-finance a building we already bought."
The deal was inked during the pandemic. "We were assuming all of the risk up until that point," he said.
The pressure seems to agree with Scully, who looks a decade younger than his 51 years. When he's not on the job site, the New Jersey native is likely paddle boarding or kite surfing — amenities available to anyone who works at Hula. The beach, and Scully's Hawaii-inspired Burlington Surf Club, is right there.
It's all part of the plan to create an economic incubator where entrepreneurs can gather and learn from each other, and their startups can grow; Scully imagines companies moving from building to building as they require more space. "We needed to do something in order to stay competitive with all these other small cities," he said of Burlington. "We needed a catalyst."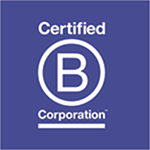 This article was commissioned and paid for by Mascoma Bank.
Member FDIC. Equal Housing Lender.
* All credit requests subject to commercial underwriting standards established by Mascoma Bank.