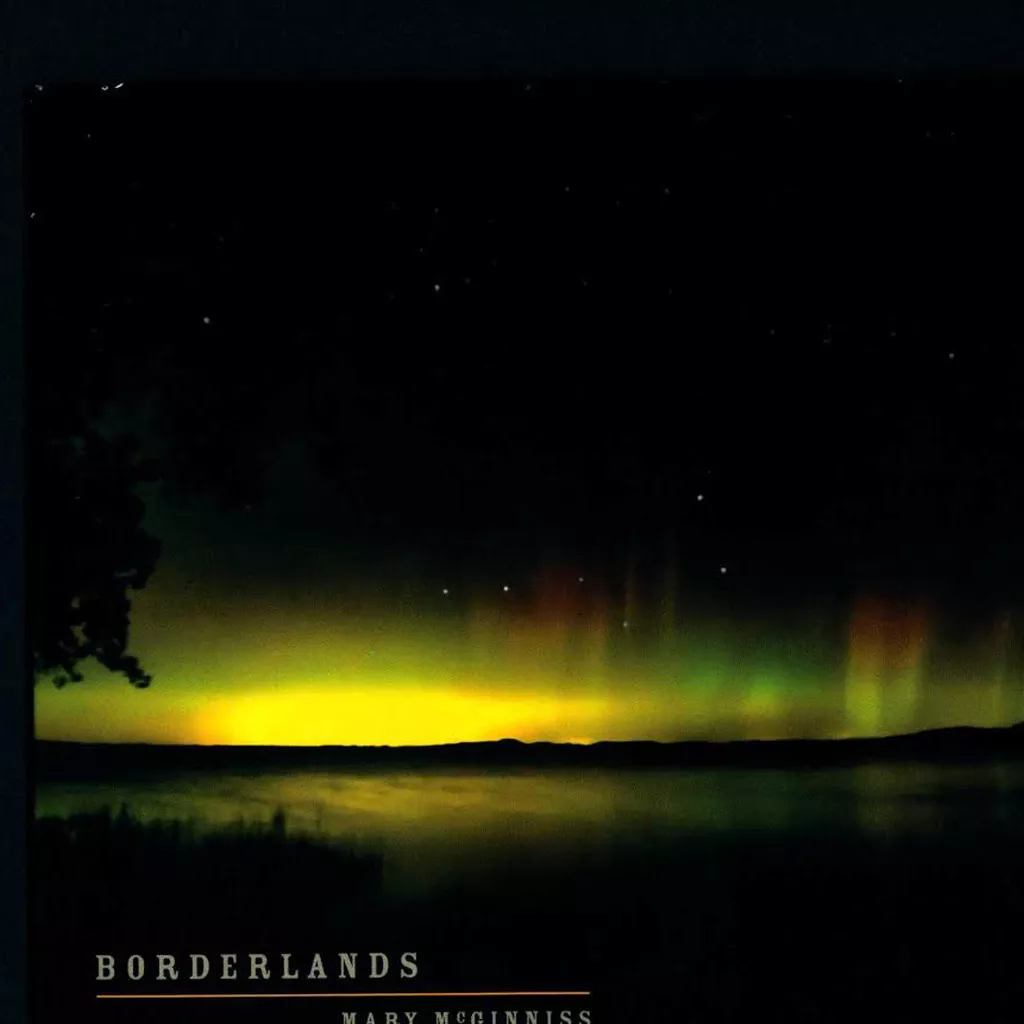 (Self-released, CD, digital download)
The term "terroir" is a current favorite in the vocabulary of food writers. It's a French word that refers to characteristics resulting in food grown in a specific place. Local influences such as soil, weather or what animals are fed naturally affect the flavor and quality of the product. The culinary results can sometimes be spectacular and memorable depending on the lucky intersection of environmental characteristics. It occurs to me that the Burlington "terroir" of Borderlands, the third CD from local musician Mary McGinniss, is quite outstanding. The disc combines local themes, local musicians and brilliantly poetic songwriting to create a feast of delicious musical flavors.
Borderlands features a broad range of original songs, some of which have been waiting on the shelf for the right moment to appear. For instance, "Daughter of the War," a moving and magical song about McGinniss' family dynamics, was written more than 10 years ago. Other highlights include "Good Old Wilson," a lovely paean to the memory of Zoot Wilson, a talented Vermont musician who took his own life; and "Wild Branches Bend," a love letter to McGinniss' two sons that tells some true and amazing family stories.
McGinniss is a "take charge" songwriter. One gets the feeling that her songs come to life fully formed, and that the composer has already decided on arrangements before the recording process begins. Here, she's enlisted longtime musical pals Juliet McVicker and Nancy Beaven for harmony vocals. Beaven is a fabled Champlain Valley songbird who rarely performs live, so it's a particular treat to hear her in the mix. Local musicians Ellen Powell, Mary's brother James McGinniss and Steve Weinert provide electric and acoustic bass and percussion, respectively. Burlington music man Gus Ziesing worked the dials and also plays winds and accordion throughout. It's a locavore delight.
McGinniss is a fine guitarist, but what really shines through on this recording is her simply gorgeous voice. She's been performing solo around Burlington since the mid-1970s — in the early days at a bar called Two Guys, located where the Church Street Tavern stands today — and with a variety of combos since. But it's clear that, when left to her own devices, she can sing the pants off her own material. For the most part, Borderlands features fairly sparse arrangements that allow her voice to glide and purr. And we can be thankful for that.
Mary McGinniss, along with many of the musicians who perform on Borderlands, will play a CD-release party at the Good Times Café in Hinesburg on Saturday, November 22. The album is available at cdbaby.com.