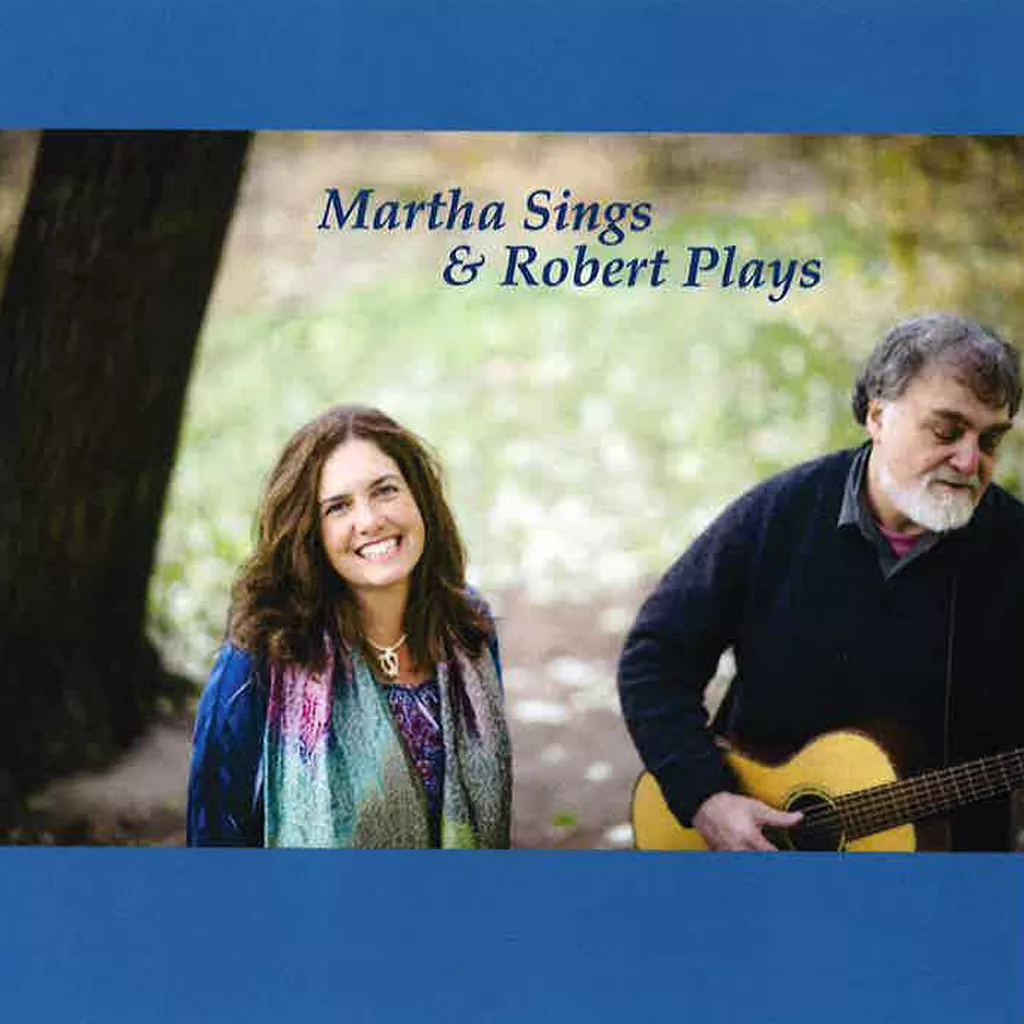 (Self-released, CD, digital download)
There's something to be said for simplicity. The debut album from Martha Seyler and Robert Resnik is titled about as simply as it could be: Martha Sings & Robert Plays. And over the course of 42 minutes and 13 standards from the American Songbook, that's almost precisely what happens. Seyler sings, often beautifully. And Resnik plays guitar, also quite nicely. He also occasionally chimes in on backing vocals, but Martha Sings & Robert Plays (and Sometimes Sings a Little) is kind of a mouthful. So, more often than not, Martha sings and Robert plays.
Seyler and Resnik don't reinvent the wheel on their first collaboration. In part that's because their material, honed over months of performing together in local coffeehouses, doesn't need reimagining. Their versions of classics such as the jazz standard "Bye Bye Blackbird," Johnny Mercer and Hoagy Carmichael's "Skylark" and George Jones' "Bye Bye Baby Blues" are played straight and generally hold true to the originals. And the duo's takes on these well-loved tunes succeed based on the strength and good taste of their performers.
Seyler generally favors an understated approach, relying on pure tone over fancy adornments. On "Bye Bye Blackbird," for instance, her steady voice becomes a perfect vehicle for that song's famous melancholy melody. Ditto Edgar Leslie and Harry Warren's "Wasting My Love on You," on which Resnik matches Seyler's subtly longing delivery with an easy croon of his own. In fact, the album's only weak moments are those rare times when Seyler does overindulge vocally, as on Hank Williams' "Your Cheatin' Heart." Here, Seyler's uncharacteristically stylized flourishes come off as stiff instead of soulful. But that's hardly a deal breaker, given the virtues of her singing otherwise.
Resnik, the host of the show "All the Traditions" on Vermont Public Radio and an occasional contributor to Seven Days, plays with taste and polish throughout. A veteran performer and knowledgeable critic, he knows his role is to stay out of the way and let Seyler shine. And that's exactly what he does. Martha sings. Robert plays. And it makes for a refreshingly spare and pleasant album that certainly belongs in the stacks of local folk and acoustic music fans.
Martha Sings & Robert Plays by Martha Seyler and Robert Resnik is available at cdbaby.com. The two play at Dobrá Tea in Burlington every Thursday.