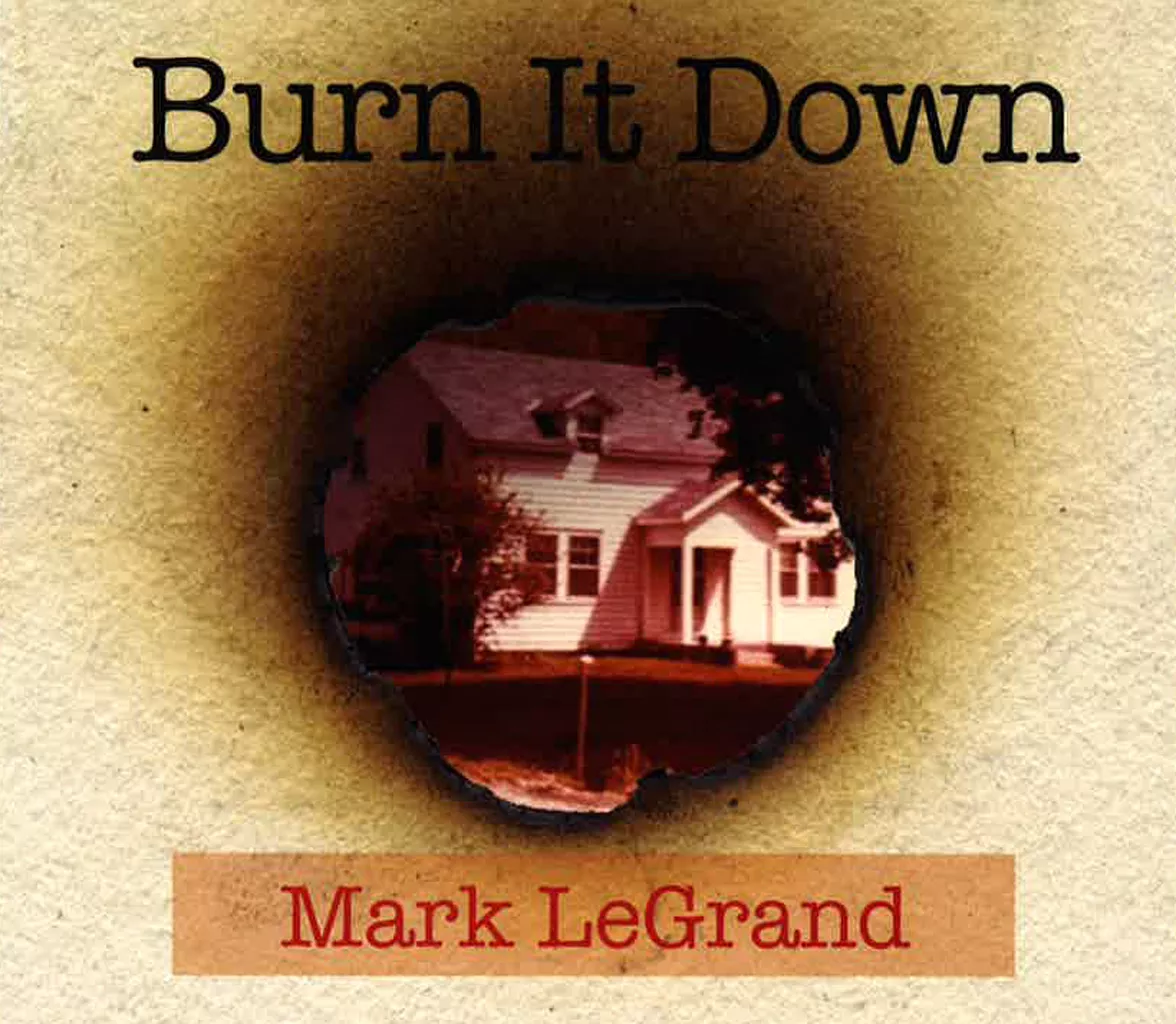 (Self-released, CD, digital download)
Mark LeGrand is a man who takes his time. In an interview I did with the Montpelier-based country singer in 2011, he spoke with deliberate purpose. He wasn't obtuse or unfriendly — quite the opposite. Gregarious and thoughtful, he exuded the quiet calm of a man who has seen the brink and lived to tell the tale. LeGrand savors small details and wants his audience, whether a rowdy honky-tonk crowd or a journalist at a coffee shop, to appreciate them, too. Perhaps that's simply how he's wired. Or maybe it's the result of decades on the wagon — he's been sober for more than 25 years.
It's little wonder, then, that LeGrand was in no hurry to release a follow-up to his locally acclaimed 2006 record, Cold New England Town. Like fine food, fine music properly prepared takes time — even when it's of the ramblin' country variety for which LeGrand is best known. Given the scope and rich nuances of his newly released album, Burn It Down, LeGrand could be pardoned for the eight-year gap.
A dark, restive moodiness pervades LeGrand's latest. In his review of the singer's 2006 record, then-Seven Days music editor Casey Rea wrote that LeGrand's southern-gothic style "wouldn't sound out of place in a David Lynch flick." That holds true on Burn. Rough-hewn and often confessional, LeGrand's brand of classically styled twang shares more with outlaw country than countrypolitan. But psychedelic specters haunt the edges of his music.
Those ghosts often take shape, as much as ghosts can, in LeGrand's writing. At his best, he's an efficient, direct lyricist. But even in his Haggard-esque simplicity, there's a sense of affinity for, or at least acceptance of, the shadowy figures that populate tales such as "Into the Night," "Burn It Down" and "The Hard Way." LeGrand may be haunted, but his ghosts are no longer malevolent. They're simply there, and he seems comfortable in their presence.
Multi-instrumentalist Jason "Jack" Merrihew also deserves credit for the record's often gothic tone. Merrihew arranged each of the record's seven tunes, adding guitars, banjo and fiddle in tasteful measures. When called for, his playing adds an air of mystery to LeGrand's plaintive style. And in lighter moments, such as "Southern Is a State O Mind," his bright guitar lines warm like a hickory wind.
Mark LeGrand did indeed take his time to release Burn It Down. But those who can appreciate its musical subtlety and sly storytelling will likely forgive him the long wait between records.
Burn It Down by Mark LeGrand is available at cdbaby.com. LeGrand hosts the Honky Tonk Happy Hour at Sweet Melissa's in Montpelier every Friday.