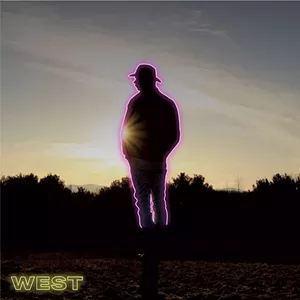 (self-released, digital)
Mark Daly, front person of the newly resurrected psych-pop band Madaila, recently announced the band's new EP, West. The seven-song collection is the first of four imminent releases, the others being South, East and North. Each is said to recast Madaila as if the band were born in the geographical region of the country denoted by its title. Daly recently told Seven Days that the initial EP nods to the drugged-out folk and dusty rock sounds of 1960s and '70s Laurel Canyon. Whether or not he succeeds is debatable.
Madaila, as we knew them, officially ended in 2018. But Daly has always been the group's driving creative force. The band grew out of his own audacious one-man act, so it's reasonable that he would once again become its sole proprietor. The other members of Madaila were not involved with the new record's writing or production, except for keyboardist Eric Maier, who mastered it.
Madaila are certainly in flux, and it's unclear what they've become. Perhaps somewhere at its core, West does owe a bit to the Left Coast, stylistically speaking. Mild acoustic guitar provides the foundation for most of the EP, rather than scintillating electric guitars and glamorous synths. The new effort would be better classified as adult contemporary pop-rock, similar to the B-side of I'm Gonna Do It (Anyway), Daly's 2019 double album released under the name Ernest. There's also a sense of seriousness and sobriety on West, two qualities not previously associated with Madaila.
The new EP is perplexingly safe for Daly. Especially when played in succession, its songs sound formulaic. Moreover, the songwriter's trademark musical whimsy and glittery pizzazz are lacking. Take, for example, the intro and first verse of opener "One Thing Can't Be Everything," with its "Sesame Street"glockenspiel and plodding, starry-eyed guitar riff tromping together in tight unison. (Also, the melody and overall vibe are a bit too reminiscent of Wilco's aw-shucks anthem "When You Wake Up Feeling Old.")
Equally disappointing is that Daly's typically thought-provoking and interpretive lyrics have given way to platitudes: "Listen and your heart will be the guide," "I'll be by your side tonight," "We wanna be young again," etc.
That's not to say the EP is a wash. The percussive claps and slow-boil ramp-up on "Sweet Revival" are pleasant and mildly captivating, and the psychedelic swirls of sound on "Young Again" are plenty evocative. But neither those tunes nor the others capture the creative majesty and charisma of Madaila's first two albums, The Dance and Traces.
Have no doubt: Daly is among Vermont's top songwriters — and a budding producer, as well. He knows how to craft an extravagant, melodically memorable hook like few other locals. West shows us that Daly is not afraid to experiment, even if the results are just so-so. Perhaps he'll crank things up a notch once he's back East.
Stream West on Spotify.