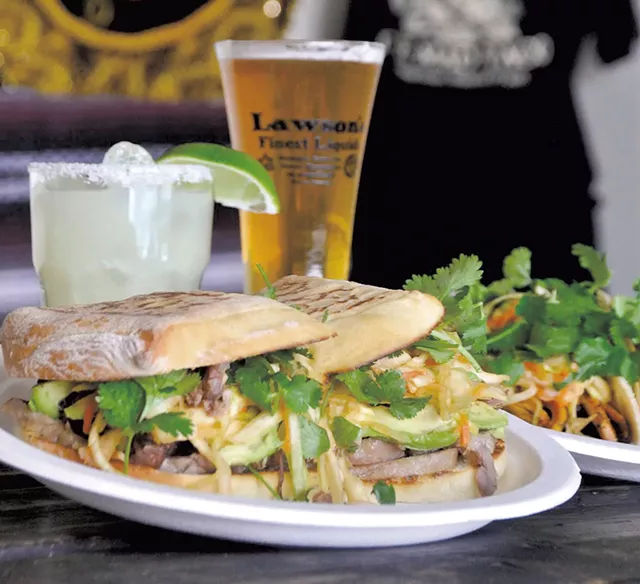 File: Jeb Wallace-brodeur
A meal at Mad Taco
The Mad Taco will open a restaurant in Essex on June 1, according to general manager Kit Perreault. The eatery at 21 Essex Way, in the Essex Shoppes & Cinema mall, will be the third Mad Taco in the region. It's part of a mall refurbishing that includes the Essex Cinemas' T-Rex Theater and will feature live music, Perreault said.
"It's crazy how fast this moved," he said. "We'll have a full menu."
The original Mad Taco opened in Waitsfield in November 2010, followed two years later by a sister restaurant in Montpelier. Owners Joey Nagy and Wes Hamilton have been looking for a location in Chittenden County, said Perreault.
"We've heard people wanting us to come to that area," he said. "It seems like a good venture."
The menu will feature the full range of tacos available in Waitsfield, with fillings including fish, chicken, pork, yams and beef, accompanied by toppings such as refried beans, pickled onions, avocado, slaw and pineapple salsa. The restaurant, with a full bar, will also serve burritos, enchiladas, quesadillas and tostados. The Mad Taco in Essex will be open daily from 11 a.m. to 9 p.m.