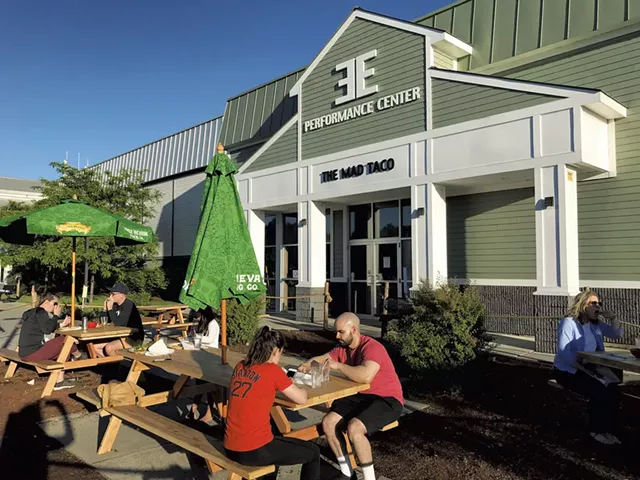 Sally Pollak
The old Mad Taco/Double E location
The Mad Taco in the Essex Experience (formerly Essex Shoppes & Cinemas) is moving, a year after opening, to another spot in the same shopping center.
The taco-and-beer joint will close its current Essex storefront on Monday, July 22, and open anew in Suite 213 at 21 Essex Way — which previously housed Berda's — the following Wednesday, July 24.
The new spot will have more room for seating, both indoors and outdoors, and a full bar. Mad Taco shared a space at its previous location with performance venue and bar the Double E; at the new spot, it will feature its own drink and drafts menu.
These changes will bring the Essex location more in line with its Waitsfield and Montpelier counterparts, co-owner Joey Nagy said.
"Getting into Essex the way we did was awesome," he said. "It was just time for our branch to break out and be more true to our brand."