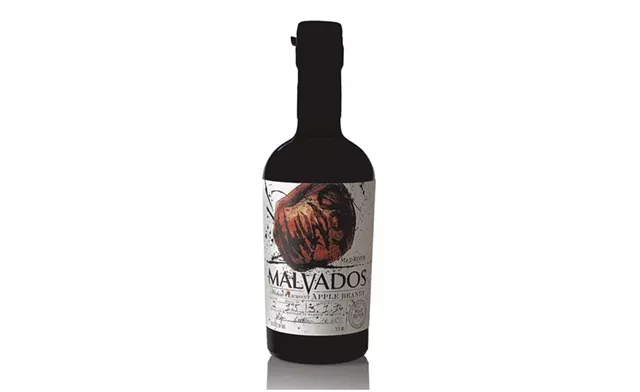 Courtesy of Mad River Distillers
Malvados
Arrêtez!
That's what a French spirits trade group told Mad River Distillers about the name of its apple brandy, according to Mimi Buttenheim, president of the Warren-based distillery. Her business was ordered to "cease and desist" from using the word "Malvados," she said.
The brandy's name, which means "wicked" in Spanish, is too similar to Calvados, the French trade group contends. And that appellation is reserved for apple brandy that is produced in Normandy.
After months of negotiation, a deal was struck: Mad River Distillers must change the name of its award-winning brandy by May 31, Buttenheim said. Bottles with the Malvados label can remain in New England liquor stores.
"It's not worth spending thousands and thousands and thousands of dollars to fight it out in court," said Buttenheim. "We'd rather move on and do what we do best — which is distill products."
Mad River Distillers is asking the public to help choose a new name for its 100-proof brandy made from Vermont apples, which won a 2016 Good Food Award. The deadline for submissions is April 27. Post your picks on social media outlets — Facebook, Instagram, Twitter — using the hashtags #nameourbrandy and #true802.
How about Pomme de Boozy Vermont?