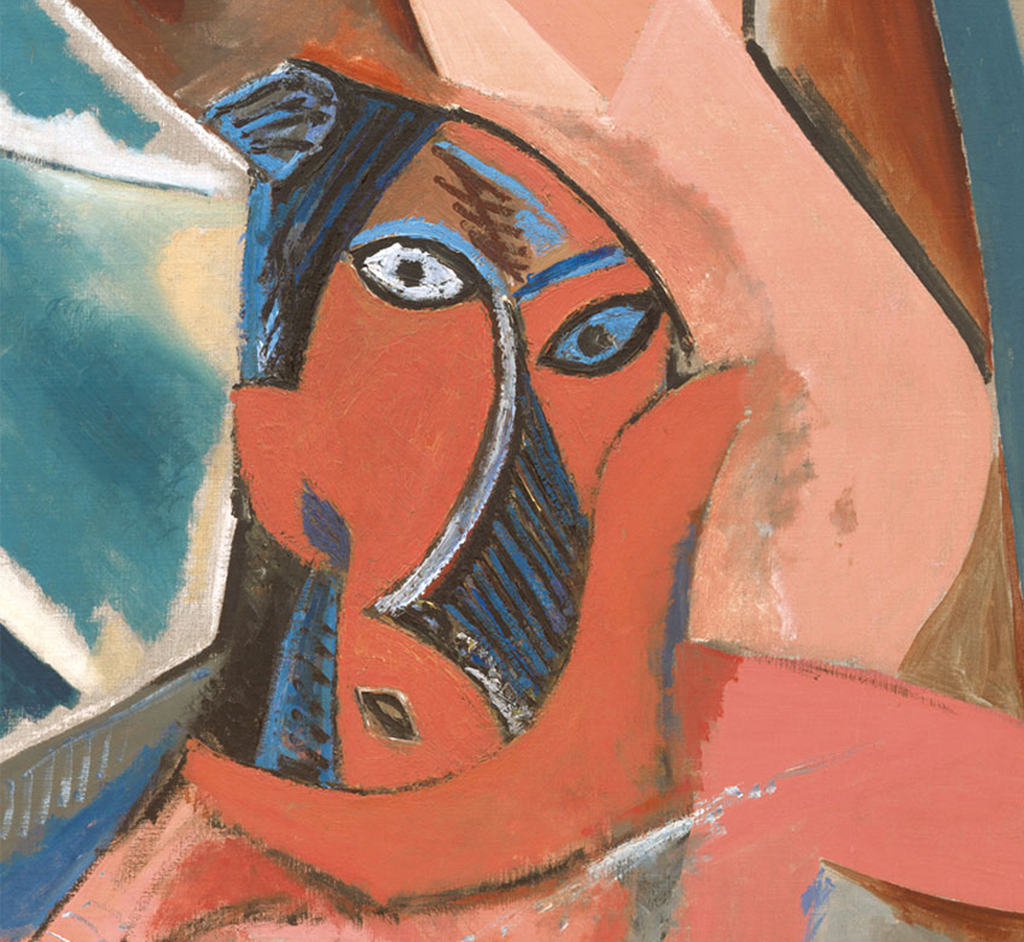 "Les Demoiselles d'Avignon" (detail) by Pablo Picasso
Enough with remembering the year that was. 2015 is here to stay for a while and, while we can't predict everything that will happen, we can guarantee that a host of new art shows will come our way. Here are six we're looking forward to in the months ahead. Keep your eyes on these pages for all the rest.
"Staring Back: The Creation and Legacy of Picasso's 'Les Demoiselles d'Avignon'"
Fleming Museum of Art, UVM, Burlington. February 3 to June 21, with an opening reception on Tuesday, February 10, 5:30-7 p.m. uvm.edu/~fleming
We won't get to see the original painting that inspired this show; Pablo Picasso's "Les Demoiselles d'Avignon," which upended the art world in 1907, is ensconced at the Museum of Modern Art in New York City. But the work will nonetheless reverberate in "Staring Back" — through "innovative installations and advanced technologies that transform the museum experience," intriguingly promises the Fleming's website. Museum director Janie Cohen, who curated the show, doesn't want to reveal much more than that until it opens.
The exhibit "looks at the creative process," she says. "This is something I've long been interested in. This [show] takes the example of 'Les Demoiselles d'Avignon,' arguably one of the most important paintings of the 20th century." Indeed, Picasso's masterpiece ushered cubism into the world.
"Staring Back" examines his influences and looks at the enormous legacy of this single painting by a singular artist, evidenced by a selection of contemporary works. Cohen notes that "Picasso was inspired by a wide swath of visual culture — virtually everything that came across his view." In the case of "Les Demoiselles," a clear influence was African art, including masks.
Picasso's "mashup" of different cultures was a precursor of 20th-century appropriation techniques by more than half a century. In that way, too, Cohen says, "he was so ahead of his time."
Cohen's technology collaborators in the exhibit are Jenn Karson and Coberlin Brownell. Expect augmented reality, soundscapes and more to help viewers get inside the head, as it were, of Pablo Picasso.
"Taking Pictures"
BCA Center, Burlington. January 30 to April 4, with an opening reception on Friday, January 30, 5-8 p.m. burlingtoncityarts.org
Speaking of appropriation (see "Staring Back," above), the first major show of the year at BCA Center uses that concept as a starting point for a sort-of retrospective. The exhibit features 10 artists from the so-called Pictures Generation, displaying both works from the late 1970s and newer ones. Seeing them side by side, suggests curator DJ Hellerman, allows viewers to "reinterpret these artists' early work through the lens of their more recent production."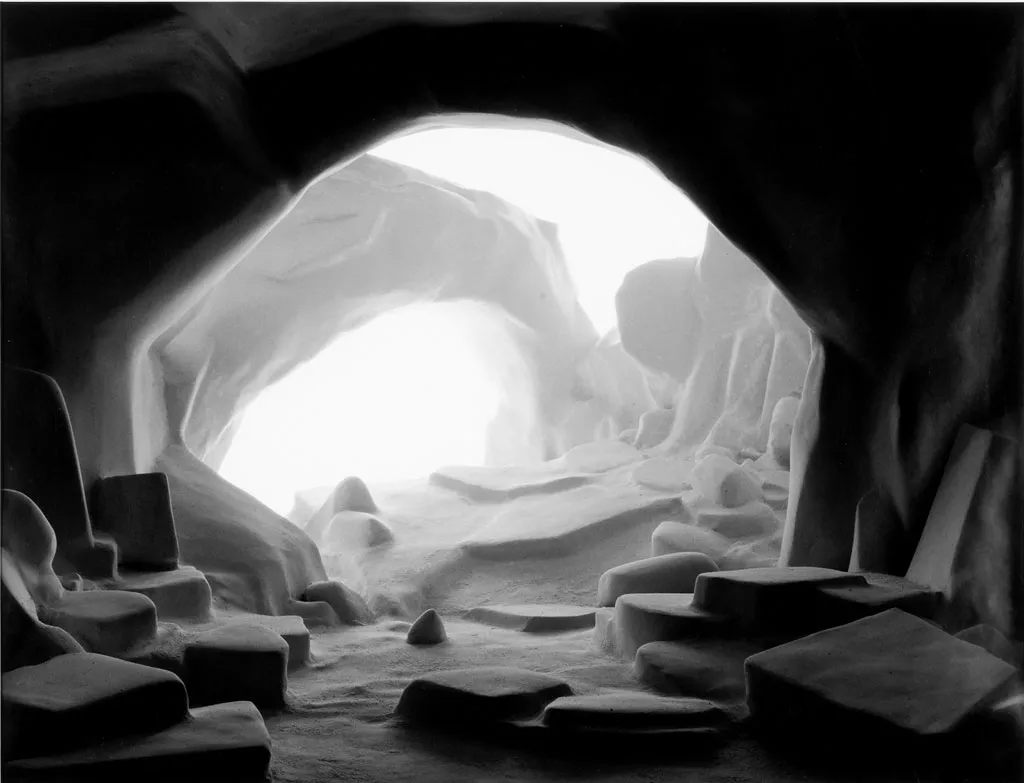 "Arches" by James Casebere
The group includes Nancy Dwyer, a University of Vermont associate professor of art and art history, and Hellerman credits her with providing perspective during early planning for the show.
Dwyer and her peers in the exhibit were among "the first generation to grow up with TV," notes Hellerman — in other words, with the increasingly powerful influences of media culture. It may be difficult for today's younger, tech-savvy viewers to imagine a time when this was a new thing; when artists were just beginning to adopt both the means and content of media to make their own statements. Significantly, it was also a time when countercultural dreams of social and political change turned to disillusionment.
An important exhibit at New York's Artists Space in 1977 featured some of the loose group of artists that would come to be called the Pictures Generation. BCA's exhibit acknowledges and examines their processes. It also, as Hellerman puts it, "calls attention to the significant technological developments since the early 1970s that have made such a dramatic impact on the ways in which images are shared, archived and repurposed."
"Kodachrome Memory: American Pictures 1972-1990"
Pizzagalli Center for Art and Education, Shelburne Museum. January 24 to May 25. shelburnemuseum.org
Nathan Benn is a longtime photographer for National Geographic whose 2013 book Kodachrome Memory: American Pictures 1972-1990 was chosen as one of American Photo Magazine's best books of the year. Now Shelburne Museum becomes the first venue to mount an exhibit of the same name featuring Benn's color photographs (organized by New York-based art2art Circulating Exhibitions). Moreover, it is Benn's first solo show, and only the second time that the Shelburne Museum has hosted a photography exhibit.
"Kodachrome Memory" at the Pizzagalli Center differs from the book in a locally relevant way. Among its 67 vivid, almost painterly images — taken with now-discontinued Eastman Kodak color film — are previously unpublished images of Vermont shot in 1973. These, along with two decades' worth of Benn's other pictures, illustrate the evocative quality of pre-digital photography — before the "sea change that created a surplus of images of everyday life," as the museum describes it.
Of course, the photos also chronicle a disappeared way of living. In Vermont, Waterbury photographer Peter Miller has amply and beautifully documented that bygone era — albeit in black and white. Like Miller's work, Benn's does not trade in nostalgia. Rather, says the museum, Benn simply "focused his lens with ethnographic precision on the regional textures of an America, in Vermont and Florida, which for the most part now exists only in memory or on film."
The Vermont images, notes executive director Tom Denenberg, "capture the end of an era in the Green Mountain State before commercialization forever altered the landscape." Viewers of a certain age can compare their own memories of that time, and this place, with Benn's.
"Play"
Helen Day Art Center, Stowe. January 16 to April 12, with an opening reception on January 16, 6-8 p.m. helenday.com
Visitors to "Play," a refreshingly hands-on exhibit, will be encouraged to let loose their inner child the moment they set foot in the gallery.
"Play" curated by Matt Neckers
"Rather than walking through the normal gallery door when you walk in, you're asked to walk through a fort," explains guest curator and longtime arts educator Matt Neckers. "The doorway is smaller, so, rather than enter the show as an adult, you have to enter the space as a kid."
The fun doesn't stop there: Kids and kids at heart can also explore a tire-swing installation, a teepee, a graffiti-art touch-screen and a collaborative fortress. The last is an "exquisite corpse"-style project by community groups and classes from local elementary schools. As the show continues, visitors will add to its existing bare-bones fortress structure.
"Because [Matt's] professional background is not as curator but as artist and art educator, he has a unique vision," says assistant director Rachel Moore. "The grassroots involvement of the local schools, teachers and students has a tremendous impact on how active and participatory this exhibition will be."
The exhibition isn't all fun and games. Gallerygoers can also take in works by accomplished regional and national contemporary artists who variously incorporate the concept of play into their creations.
"Poseidon and the Sea: Myth, Cult and Daily Life"
Hood Museum of Art, Dartmouth College, Hanover, N.H. January 17 to March 15. hoodmuseum.dartmouth.edu
You don't have to be a connoisseur of ancient Mediterranean art to be swept up in "Poseidon and the Sea," a major exhibition of historical artwork and artifacts.
Curated by Dartmouth alumnus Seth Pevnick, who currently oversees the Greek and Roman art collection at the Tampa Museum of Art, "Poseidon" is the first U.S. museum exhibition dedicated to the tempestuous god and the relationship that Greek, Etruscan and Roman cultures had with the sea.
"Grafton, 1973" by Nathan Benn
Visitors can journey back in time — from 800 BC to 400 AD — by viewing ancient marble sculptures, pottery, glassware and a plethora of artifacts that demonstrate those cultures' cult worship of Poseidon. The exhibit features more than 100 works culled from public and private collections around the country that offer a "rich picture of life in the ancient world," according to the museum's website.
"Artifact: Fifty Years in Art"
Castleton Downtown Gallery and Chaffee Downtown Gallery, Rutland, and Christine Price Gallery, Castleton State College. January 14 to February 14 at the Rutland galleries; January 12 to February 13 in Castleton. chaffeeartcenter.org, castleton.edu/arts/art-galleries
Take a tour of the Rutland area this month, and you won't be able to miss the multigallery exhibit of artwork by acclaimed local artist Richard Weis. Under the title "Artifact: Fifty Years in Art," the three venues collectively present 80-odd drawings, paintings and sculptures.
The accomplished artist and Green Mountain College professor emeritus is known for his boldly colored abstract works, which have been widely exhibited in the state. His long career has included several Fulbright scholarships, international residencies and exhibitions around the country. A Weis show in a single location would be well worth a trip; here, you get a power trio.
The original print version of this article was headlined "Looking Ahead"