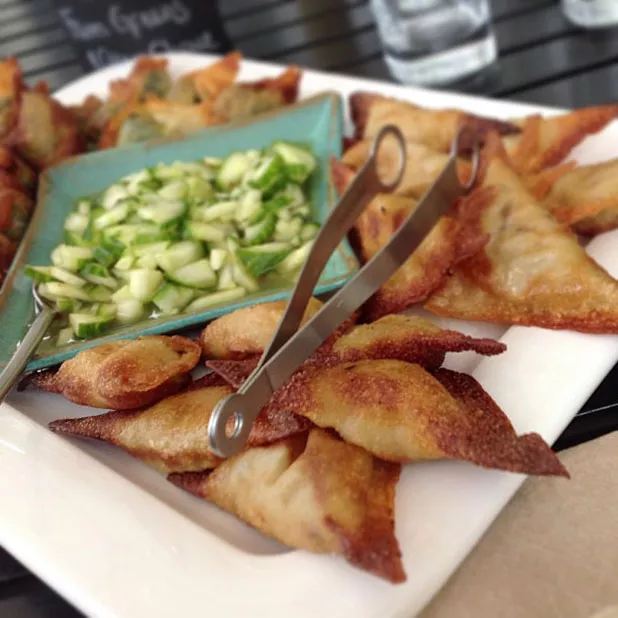 You know that a restaurant is intensely anticipated when it gains more than 100 followers in its first 24 hours on Facebook. Granted, it helps that DownStreet Eats is the brainchild of Elena Gustavson, the program director at the Center for an Agricultural Economy in Hardwick.
It also helps that DownStreet's locally sourced cuisine will be — wait for it — Korean. In 1433-person Cabot, that's the definition of unique.
Gustavson's social-media presence is already blowing up, though she doesn't plan to open her new restaurant at 3075 Main Street until mid-September. She's still working on getting her sources lined up and says she has plans to reach out to many of her farmer friends in the Cabot and Marshfield areas.
A California native, Gustavson will focus her menu on her mother's native cuisine, along with other Asian dishes from her culturally diverse family. Her chef friends warned her that serving just dishes such as bulgogi and mandoo might not fly in the tiny corner of Washington County, she says. "They're encouraging me to use [the restaurant] as a way to educate people. Not in a condescending way, but to say, 'Hey, these are foods from my family,' and sharing them along with the foods that folks are familiar with," Gustavson explains.
Accordingly, supper offerings will include pulled pork over polenta and a Reuben sandwich, along with a banh mi sandwich, dumplings of the day and lemongrass chicken over coconut rice.
Brunch will lean more toward the flavors of rural Vermont, with dishes including French toast stuffed with blueberry-peach cream and corn cakes with spiced honey, roasted root vegetables and fresh greens.
Gustavson has agreed to stay at her Hardwick job through October, so DownStreet's schedule will be light at first, with dinner served Thursday through Saturday and brunch on Sundays. She hopes to serve dinner five nights a week by spring.
Perhaps by then we can expect to try dishes from the Swedish side of Gustavson's family, too.
The original print version of this article was headlined "Mandoo Can-Do."