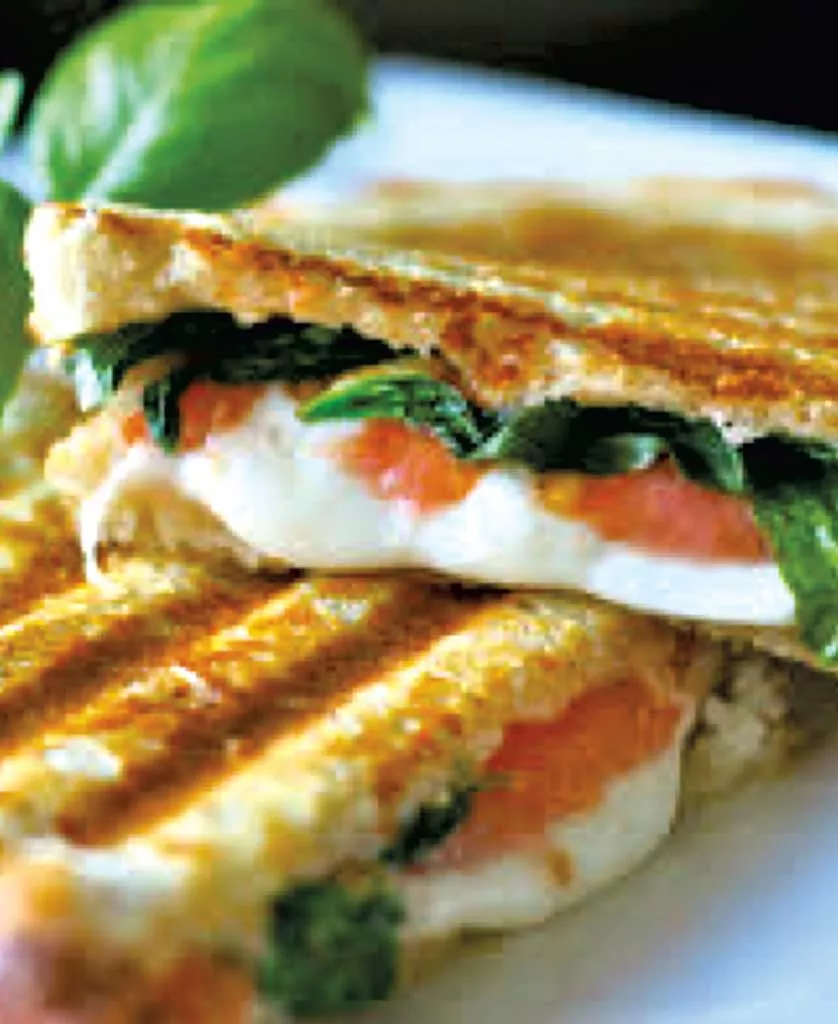 Caprese sandwich from Little Red Kitchen
A few years ago, Cheryl Strenio left Vermont for the first time to attend Le Cordon Bleu Institute of Culinary Arts in Pittsburgh, Penn. Now, two years after graduating, the Burlington native is opening a restaurant of her own.
Strenio is the new owner of 505 Riverside Avenue, former home of Sugarsnap, which served salads and sandwiches to commuters for a decade. She plans to open Little Red Kitchen in the last week of June, and is currently hard at work renovating and cleaning the building to her exacting standards.
Little Red Kitchen will combine the local focus of its predecessor with a classic delicatessen concept. "She wants to bring deli fast food to Burlington, but really good deli fast food, on the edge of gourmet," says Strenio's friend Milia Bell, who is helping her with promotion.
During her time in Pittsburgh, Strenio built a following by manufacturing a range of gourmet dips and sandwich spreads that were sold at local markets. Those spreads will appear on panini and sandwiches at Little Red Kitchen. "People still call me from Pittsburgh saying, 'We're addicted to your Parmesan spread,'" Strenio brags. Other specialties, such as maple-pecan butter, will be sold in the Kitchen's gourmet shop.
Strenio says that externships at Leunig's Bistro & Café and the Trapp Family Lodge helped her build connections with local farmers. She'll use their wares in both standard deli sandwiches and specialties such as blackened chicken, Caprese sandwiches and cheese steaks.
Strenio will base her business hours on the needs of the community — which includes a steady stream of rush-hour commuters. "I've just been taking all kinds of suggestions and taking them to heart," she says.