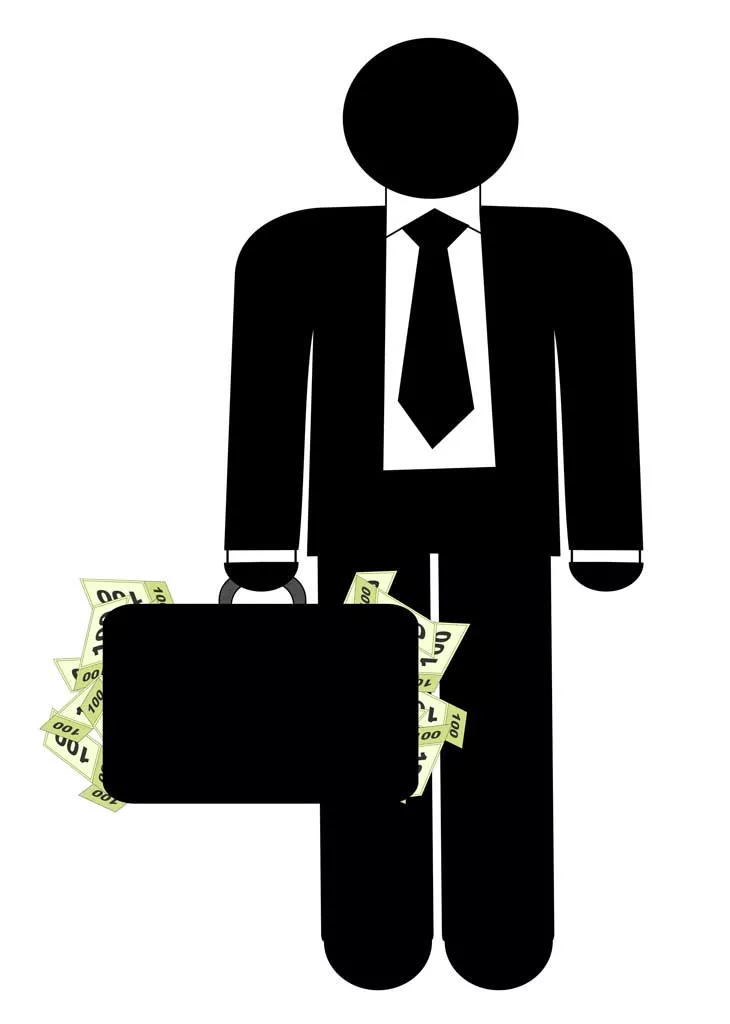 It's getting expensive to run for a city council seat in the Burlington area — and to wage campaigns in support of local ballot items.
One candidate in a South Burlington council race has loaned himself $10,000 for the effort. In Burlington, the Democratic challenger and the Progressive incumbent in the Old North End's Ward 2 had each raised more than $3,600 as of February 3. Local candidates who raise more than $500 are required to file two more disclosure reports with the Vermont Secretary of State: 10 days prior to the March 4 election and two weeks after it.
Even weightier war chests are being filled in the race for an open council seat in Ward 4 in Burlington's New North End, with the Democrat reporting an infusion of nearly $4,500 and the Republican almost $4,000.
Burlington Mayor Miro Weinberger has meanwhile reactivated a political action committee that spent more than $35,000 in 2012 to urge voter approval of three ballot measures that passed. Weinberger said this week that he expects his PAC — the Partnership for Burlington's Future — to raise a comparable sum before March 4 to push for affirmative votes on four referendums.
Weinberger and the council candidates raking in donations say it costs serious money to run a serious campaign. The anticipated outlays by the mayor's PAC reflect "the passage of time — the inflation factor — and changes in the channels of communication," he says. Burlington's mode of governance requires direct voter approval for many major policy initiatives, Weinberger adds in defense of the PAC's role.
One way to assess the degree of escalation in fundraising is to calculate the ratio between dollars collected and votes likely to be cast. (For council races, these ratios are based on the turnout in last year's election in those respective wards. The computations further assume that the candidates will roughly split the total number of ballots cast in their contests.)
Based on the money already raised, the candidates in Ward 2 — Progressive seat holder Max Tracy and Democratic insurgent Ryan Emerson — could lay out an average of at least $14 per vote. The final figure could actually prove much higher because each candidate will probably raise hundreds — maybe thousands — of additional dollars prior to their showdown at the polls in roughly three weeks.
Fundraising in the Ward 4 race may produce a somewhat lower ratio of dollars to votes; Democrat Carol Ode and Republican Kurt Wright had each raised about $8 per expected vote as of the February 4 filing — although that figure is also likely to rise.
In South Burlington, where council hopefuls run on an at-large basis and without listed party affiliations, candidate Michael Simoneau's $10,000 selfie loan could by itself work out to about $6 a vote.
Applying the same formulas to this year's Burlington ballot items — but using the non-presidential election year of 2011 as the reference point — $35,000 in spending by Weinberger's PAC could amount to about $12 for one "yes" vote per ballot item. That assumes an even split in the tallies for each item. One or two of the initiatives are likely to be approved by large margins, however; with that outcome, the PAC will have invested substantially less than $12 for each "yes" vote cast.
But the sums being assembled by Weinberger's PAC loom even larger in the likely absence of any spending on behalf of a "no" vote on any of the four ballot measures the mayor's PAC is backing — a general city tax hike; a ward redistricting plan; financing for the Moran Plant rehabilitation and other waterfront initiatives; and the purchase of a Winooski hydroelectric plant.
Is there a problem here? Could the fundraising frenzy in local elections frighten off citizens who might launch their own campaigns — but not at the price of scrounging for thousands of dollars?
Emerson, the Democrat running in Ward 2, acknowledges that the increasing pressure to build bulging bank accounts could discourage some would-be candidates. But like every other high roller in local races, he suggests that the cost of running for any contested elected office has grown substantially, due in part to the technology-propelled increase in the number of ways — and cost — to reach potential voters. He spent $450 just to build a campaign website, Emerson notes.
Simoneau, a commercial real estate broker, says he hopes to spend only half the $10,000 he has lent to his South Burlington campaign. But he views that amount as "the price of admission" to the race for an open two-year seat. "I don't want to make a half-hearted effort."
Ode says the $4,463 she has lent to her Ward 4 council campaign is necessary for a "clear underdog" running against one of the best-known politicians in Burlington. "Everyone knows Kurt," she says in regard to her opponent, a mayoral candidate in 2012, longtime state representative and former city councilor. For his part, Wright notes it cost him $1,440 for a pair of full-page ads in the North Avenue News. "You get there in a hurry," he says in reference to the total of at least $4,000 he expects to spend in the race.
What's driving this surge in spending on the local level?
In South Burlington, "it's all gotten personal," observes Meaghan Emery, Simoneau's opponent. "It's pretty poisonous here now."
Emery notes she spent "less than $50" to win a council seat in a contested race in 2008. She served a second term as well, paying out about the same amount in 2010, when she had no opponent. This time around, she's so far raised about $1,500, Emery said this weekend.
Last year, South Burlington City Councilor Pam Mackenzie upped the ante considerably in local politics by forming a PAC that spent an estimated $4,360 on behalf of two council candidates. Both supported hosting the F-35 fighter plane in Vermont and both won their respective races handily. Mackenzie herself was not on the ballot then. And her PAC did not file a required post-election fundraising and expenditure report with the Vermont secretary of state's office.
Paul Engels, one of the incumbents ousted by a Mackenzie-funded challenger last year, asked the Vermont attorney general to investigate her failure to disclose the extent of the PAC's expenditures. An official in the AG's office said months ago he would look into the apparent violation of Vermont campaign finance law, but no action has been taken. "It is unfortunate, but we have probably entered the era of being rich enough to buy yourself a city council seat in South Burlington," Engels wrote in an email message last week. He's running now against Mackenzie and a third candidate, Tracey Harrington, for a three-year seat on the SoBu council. That seat is being vacated by Rosanne Greco, a leader of the effort to prevent basing the F-35 in South Burlington.
For his part, Weinberger says there's nothing disproportionate about the Partnership PAC's projected spending in support of four ballot items.
"It's always difficult any time you're asking voters to raise their taxes," he notes in regard to one of the ballot measures. It and the three others cannot be backed by any city funds, the mayor adds — necessitating private fundraising, he says, to pay for handouts and other campaign literature, social media and additional forms of advertising.
He's not the first Queen City leader to go that route, Weinberger observes. The current mayor says longtime Burlington political adviser George Thabault told him that former mayors Bernie Sanders and Peter Clavelle had on occasion raised and spent as much as $15,000 to promote their ballot items.
"It's harder to reach people in a winter election," Thabault said in an interview. And the number and the significance of the measures on this Town Meeting Day ballot are unusual, he added, which could result in PAC expenditures two to three times greater than what Weinberger's predecessors spent on ballot-item campaigns in the 1980s and '90s.
Weinberger's PAC will not be investing, however, in the three gun-safety proposals voters will decide on next month. The mayor says he backs all three and will campaign for them at neighborhood meetings. But he's leaving fundraising and promotion to Gun Sense Vermont. In a February 10 filing, the pro-gun control group reported spending slightly more than $1,000, but listed contributions of only $25.
In addition to the sums being raised, voters may wish to know where the money is coming from.
In Ward 2, Democratic activists and office holders account for about a third of the $3,613 Emerson raised as of earlier this month. Tracy's total of $3,635 included an $800 contribution from the campaign apparatus of his fellow Prog councilor, Jane Knodell, along with a $750 check from Ben Cohen, emperor of ice cream.
Knodell gave $250 of her own money to Republican Wright, a longtime buddy. Wright has also pocketed a total of $1,000 from two majordomos in the Pomerleau real-estate business.
Pomerleau family members kicked in a total of $6,000 to Weinberger's PAC in 2012.
And in South Burlington, Emery says she got a $1,000 donation from Greco, who is not seeking reelection to the council. From the size of her gift, though, she seems to be signaling a continued interest in local politics.