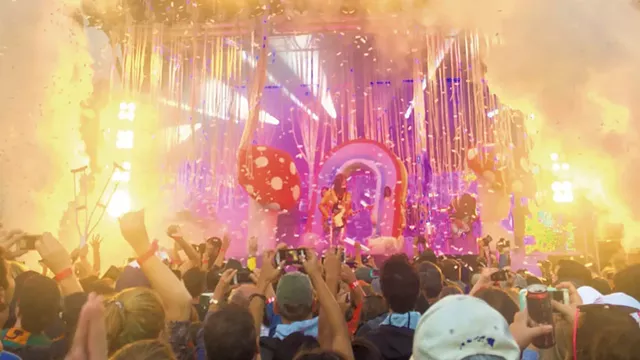 File: John James
The Flaming Lips perform at Grand Point North in 2015
As Vermont eases its social-distancing requirements bit by bit, a small chance exists that we could see some type of safe, outdoor live music before the leaves start to change colors — but that's all speculative. Just as likely is the grim reality that the summer of 2020 will forever be known as the Summer Without Concerts. Sigh.
In Summer Preview Issues past, this space has been used to highlight upcoming outdoor music festivals. Since we can't do that, we thought it might be fun — and, more importantly, distracting — to ask a few local musicians to recall their first tastes of concert life. Because if we can't go see any live music, we can sure as hell reminisce about it.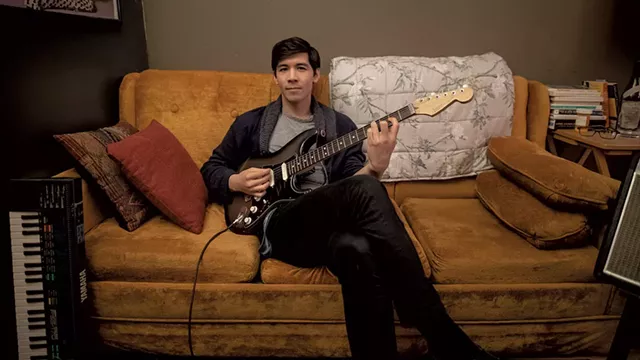 File: Luke Awtry
Harrison Hsiang
I've never been a big concertgoer, so my first wasn't until college. I went on a whim. A classmate — who I didn't know very well except that his name was Max and he played guitar — invited me. We packed into his old Subaru and drove four hours to see Lake Street Dive in New Haven, Conn. We were so abuzz when the concert let out at midnight that we decided to drive all the way back up to school. We talked the whole way. Now, years later, Max is my best friend, bandmate and quarantine buddy, all because of that concert.
Grateful Dead, Boston Garden. I was 12 or 13 years old. It was cool, but when the Dead came back around to the Providence, R.I., Civic Center — must've been around 1980 — my mom drove us down in our Volkswagen bus. Me and my buddy, Mike, dropped a full hit of very strong acid, not knowing where it would take us. To make a very "long, strange trip" short, my mom picked us up after the show just as me and my buddy were peaking. Some of the details are: Mike's stomach growing like an inflated balloon while complaining he had to pee really bad as we crawled in our tin cocoon through waves of tripping freaks banging on the sides and crawling on the roof of the van. Then my mom turned into one of the creatures from Jim Henson's The Dark Crystal.
File: Luke Awtry
Thea Wren
1984, Red Rocks Amphitheater: Eurythmics, Annie Lennox and Dave Stewart Tour. We were lavishly tripping, but the stage had a leather-looking curtain sealed up with a big red zipper. As the music began, the zipper slowly descended until we were all screaming like mad. We wanted it so bad! I also remember them playing "Here Comes the Rain Again" as it was raining, and we were all deep in a mud bath having the best "real first concert experience" ever.
My first real concert, with just friends and no parents, was the R.E.M. Green tour at the Montréal Forum, April 14, 1989. Since we weren't old enough to drive yet, our friend's super-hip older sister drove us. Most pleasant surprise: the incredible film visuals projected behind the band. Most unwelcome surprise: It was so loud to my virgin ears that my head felt like it was in a barrel until the next morning.
My first concert was Styx — my favorite band — at the Boston Garden in 1979. Somewhat naively, my parents took me and my best friend (both age 11) and my middle brother (age 8). My parents were, by far, the oldest people there. We stood in a thick cloud of pot smoke, surrounded by partying teens and twentysomethings. Styx were, of course, awesome up there in the spotlights. My ears rang for a week. I still have my shockingly expensive concert tee ($7). Thanks, Mom and Dad.
Katie Trautz,
singer-songwriter and cofounder of the Summit School of Traditional Music and Culture
I was a big viperHouse fan, and one of my first live concert experiences was at the old Higher Ground in Winooski. I was too young to get in, but I was friends with the drummer's son, so we had special privileges. Watching Karen Quinn play the violin was one of my great inspirations. It was a great show, which led to lifelong friendships with many of the band members and collaborators. What was equally memorable was the long drive back to Cabot in a severe snowstorm at 4 a.m.
Zack Schuster,
My first show was Red Jumpsuit Apparatus at Northern Lights in Clifton Park, N.Y. It's embarrassing, but whatever; I was 12. I went with my best friend and his dad. I fell asleep with my head resting on the soft top of their Jeep Wrangler on the ride to the show. I stopped liking the band shortly after, but it was the first of many trips to Northern Lights. It's now called Upstate Concert Hall.
Kyle Woolard,
I've kept this a secret for so many years. I figure there's no better place to reveal it than to statewide readership. My first concert was — God help me — Ricky Martin. I was 12 or 13 and went with my girlfriend and two sets of parental chaperones. I remember watching Ricky singing into a headset mic from a bright-red convertible onstage, which rose 50 feet in the air on top of a hydraulic pillar. What long-term effect this had on me is unclear.
Erin Cassels-Brown,
My first concert was technically the Grateful Dead in Highgate in 1995. I was about 1 year old, so I don't consciously remember it, but I'm sure it had a positive effect on me. I went to a lot of shows with my dad when I was a little kid. He wanted to get us tickets to Levon Helm's Midnight Rambles in Woodstock, N.Y., but I think I showed minimal interest. Now I really wish I could have been at one of those shows. The first show I remember being at with some independence was Bob Dylan at the Champlain Valley Fair around my 10th or 12th birthday. A guy in one of the first rows passed out and kind of crashed into us while Dylan refused to play the hits. It was one of the best days of my childhood.
Eric Maier,
composer and singer-songwriter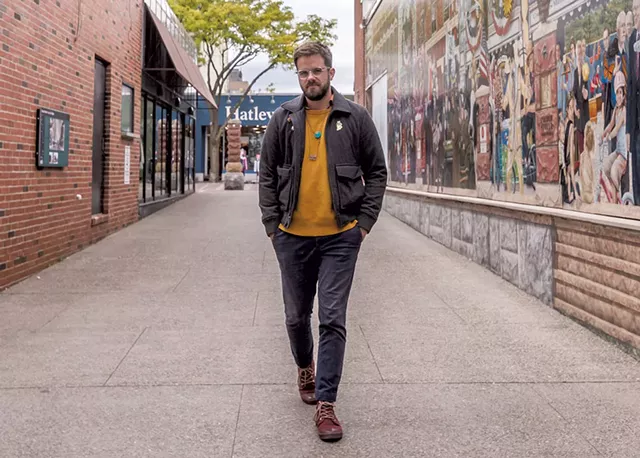 File: Luke Awtry
Eric Maier
I saw B.B. King at Memorial Auditorium when I was 12 or so, in the late '90s. Powerful stuff. Seth Yacovone opened. Less meaningfully, my first true concert experience was driving all the way to Boston with my high school classic-rock cover band to see Kiss and Aerosmith in an outdoor amphitheater. Lol. I listened to a lot of Champ 101.3 FM at the time.
Responses have been edited and condensed for clarity and length.