Readers of the New Yorker can recognize Edward Koren's work at a glance: His frizzy, big-nosed characters have, over five decades and more than 1,000 drawings, become icons of the magazine's commitment to cartooning. Residents of Vermont know — or should know — that Koren is only the second person to hold the title of State Cartoonist Laureate. (The work of the first Vermont cartoonist laureate, James Kochalka, is also featured in this issue; see page 24.)
But few beyond Koren's neighbors know that, for the past 26 years, he has been a volunteer with the Brookfield Volunteer Fire Department. Koren calls his other, less public job a "tonic," in that it allows him to connect with his community — and to occasionally escape from the demands of his drawing board. Even when he's inking, he wears his emergency pager.
Koren is a modest fellow, reluctant to write or draw about his own life. But he kindly agreed to Seven Days' request to write and illustrate a firehouse anecdote that humorously shows how he finds the balance between his two unusual careers.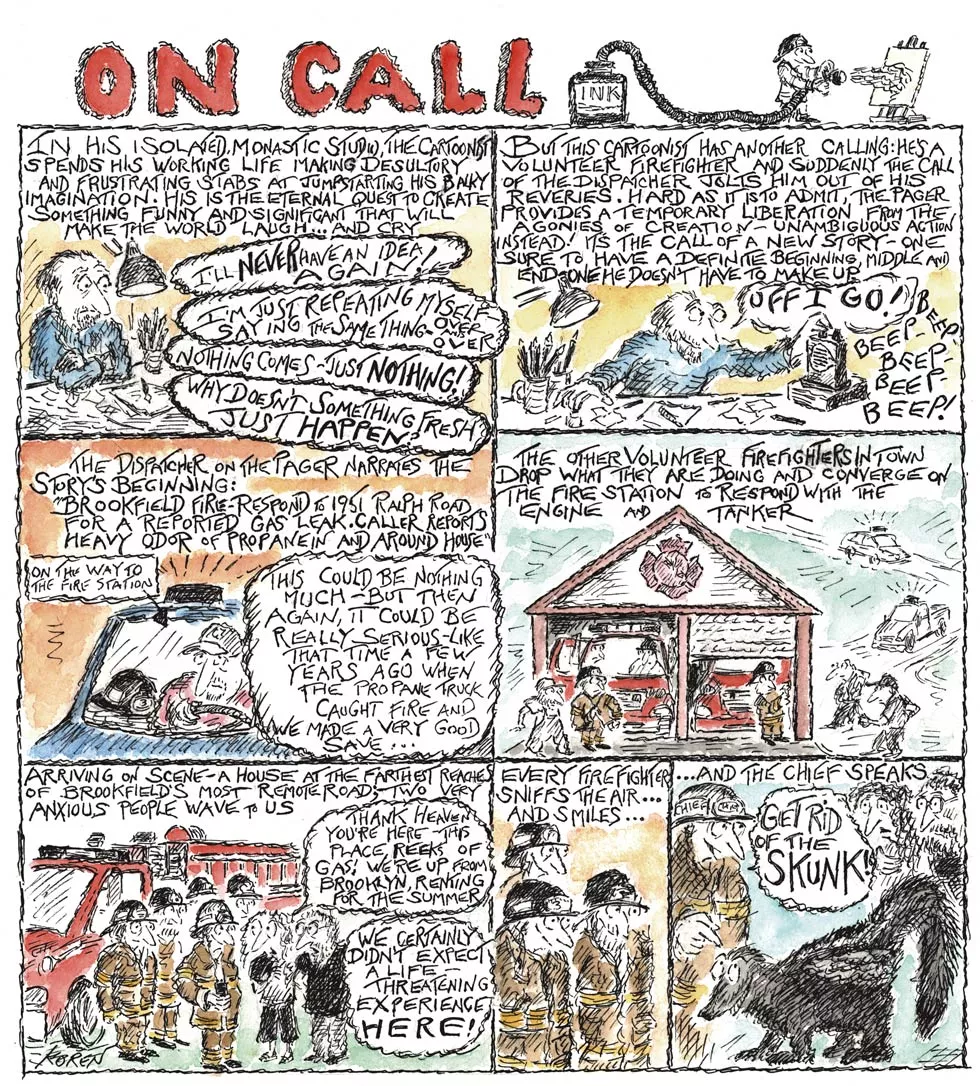 The original print version of this article was headlined "Local Hero"