Michelle Simpson
Toast the holiday
More than any other holiday, Thanksgiving is about the food: Aunt Polly's green bean casserole, Grandpa's famous wild rice and mushroom stuffing, Mom's maple-glazed sweet potato pie. Oh, yeah, and the turkey we cook differently every year in the vain hope that the white meat won't taste like packing material.
Of course, it's also about family and dear friends: the joys — and occasional challenges — that come with gathering diverse personalities around the stove and the table.
It is in the spirit of harmony and togetherness that we offer up four recipes for holiday cocktails from local bartenders. We're not suggesting that enjoying a beverage together will bring Uncle Seth around to your way of political thinking, but it might smooth over the rough spots.
Give these recipes to the cousin who asks, "What can I bring?" at the last minute. Assign someone to shake up a batch for the cooks working away in the kitchen. (Do not, however, add cocktails to their list of things to prep, please.) Come in from a brisk, post-dinner walk or game of touch football to sit by the fire with festively garnished glasses in hand.
Above all, raise a glass of whatever you enjoy in thanks for food, family and friends.
Every recipe makes a single cocktail unless otherwise noted.
The Turkey Dressing Sour
From Deli 126, 126 College Street, Burlington, deli126vt.com
Dreamstime
Rosemary and thyme sprigs
We appreciate this relatively simple, balanced cocktail for its creative use of traditional Thanksgiving ingredients. At Deli 126, bar general manager Emily Morton might use a cranberry simple syrup, but she came up with a smart way to get a similar result with canned cranberry sauce. The bitters, she notes, aid digestion of rich food.
Ingredients
1 tablespoon freshly squeezed lemon juice
2 teaspoons cranberry sauce
1 teaspoon honey
½ teaspoon Angostura bitters
2 ounces whiskey, preferably bourbon
Garnish:
Fresh cranberries
Rosemary or thyme sprigs
Directions
In a small bowl, whisk together lemon juice, cranberry sauce and honey with 1 tablespoon very hot tap water until smooth. Add to a cocktail shaker with bitters, whiskey and ice and shake briskly until fully blended. Strain into a rocks glass over ice. Garnish with fresh cranberries speared on a rosemary or thyme sprig.
Hot Buttered Rum
From Prohibition Pig, 23 South Main Street, Waterbury, prohibitionpig.com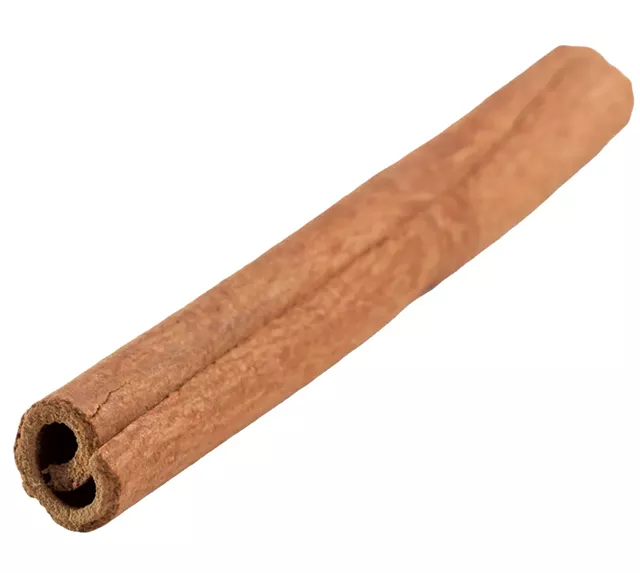 Dreamstime
Cinnamon stick
Chelsea Thibault, bar manager at Prohibition Pig, worked with head chef Cory Swafford to develop this rich hot toddy. It's perfect for the restaurant's après-ski clientele and, similarly, to warm up the Thanksgiving crowd after outdoor excursions. Prohibition Pig bartenders add hot water, but we really enjoyed it made with half hot cranberry-apple cider and half hot water.
Ingredients
1 compound butter ball (see below)
1 cup not-quite-boiling water
2 ounces dark rum
Compound butter:

1 ½ cups light brown sugar
¾: teaspoon coarse salt
1 teaspoon ground cinnamon
1 teaspoon ground clove
1 teaspoon ground nutmeg
4 ounces (1 stick) unsalted butter, at room temperature

Garnish:

Directions
To make compound butter: In a medium bowl, whisk together sugar, salt and spices. Add butter and cream together using an electric mixer or your hands until fully blended. Portion into balls of about 1 1/2 tablespoons each to yield 8. Note: Compound butter will keep in a sealed container in the fridge for up to a month and in the freezer for up to a year.
To make cocktail: Place a chilled butter ball in a 12- to 16-ounce mug and pour in about 1 cup not-quite-boiling water. Stir briefly to ensure butter melts and then stir in rum. Garnish with a cinnamon stick.
Apple of My Eye
From Stonecutter Spirits Distillery and Highball Social, 1197 Exchange Street, Middlebury, and 71 South Union Street, Burlington, stonecutterspirits.com
Dreamstime
Apple slices
Martha Mack, director of beverage programming for Stonecutter Spirits, shared both a single serving and a big-batch pitcher version of this fall cocktail, making it easier to serve to a group. The cinnamon syrup takes a little time to make but brings the holiday spice to the fore. The tart acidity of a traditionally dry hard cider is key to the drink's balance, while the optional absinthe, Mack says, brightens the drink with a pop of anise. She suggests topping glasses with a little club soda if you want to pace your guests' consumption.
Ingredients
1 ounce gin, such as Stonecutter Spirits Single Barrel
¾ ounce apple brandy, such as Laird's Applejack
¾ ounce dry hard cider, such as Shacksbury Deer Snacks II
¼ ounce cinnamon syrup (see below)
2 dashes Angostura bitters
Absinthe rinse, optional
Cinnamon syrup:
1 cup sugar
1 cup water
4-5 cinnamon sticks (broken into pieces)
Garnish:
Apple slices
Ground cinnamon
Directions
To make cinnamon syrup: Bring sugar and water to simmer over medium heat until sugar is completely dissolved. Reduce heat to low. Add cinnamon sticks. Steep 20-30 minutes covered. Strain out cinnamon sticks. Cool completely.
To make a single cocktail: Combine all the cocktail ingredients except absinthe with ice in a mixing glass or small pitcher. Stir well to chill. Rinse (spray) a coupe glass generously with absinthe (2-3 spritzes) if using. Strain cocktail into glass and garnish with a cinnamon-dusted apple slice.
To make a pitcher cocktail that serves about 16:
2 cups gin
1 ½ cups apple brandy
1 ½ cups dry hard cider
½ cup cinnamon syrup
10 dashes Angostura bitters
Combine all ingredients in a large pitcher. Stir well to combine. When ready to serve, add ice to pitcher and serve with optional absinthe rinse and garnish as described above.
Thanksgiving in Mexico
From Peg & Ter's, 5573 Shelburne Road, Shelburne, pegandters.com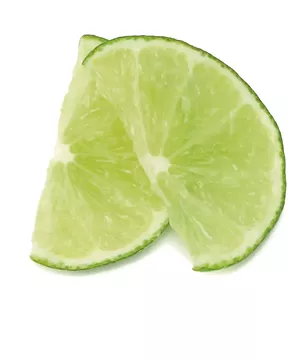 Dreamstime
Lime wedges
Bar manager Jesse Luberoff came up with a variation on one of the bar's most popular cocktails, the Mezcal Thievery. Restaurant co-owner Johnny Helzer says that the citrusy, refreshing drink can serve as a counterpoint to rich holiday food, and the smokiness of the Mezcal evokes a cozy fireside feeling. If things get tense at your Thanksgiving gathering, we recommend taking a sip, closing your eyes and imagining you're far away on a sunny vacation in Mexico.
Ingredients
2 ounces Mezcal
¾ ounce freshly squeezed grapefruit juice
¼ ounce freshly squeezed lime juice
¾ ounce simple syrup (see below)
2 to 3 dashes orange bitters, such as Angostura
Simple Syrup:
Garnish:
Directions
To make simple syrup: Bring water and sugar to a simmer over medium heat until sugar is completely dissolved. Cool completely.
To make cocktail: Shake cocktail ingredients briskly in a shaker with ice. Strain into a rocks glass over ice. Garnish with a lime wedge.
Correction November 26, 2018: An earlier version of this story misstated the name of Deli 126 general bar manager Emily Morton.