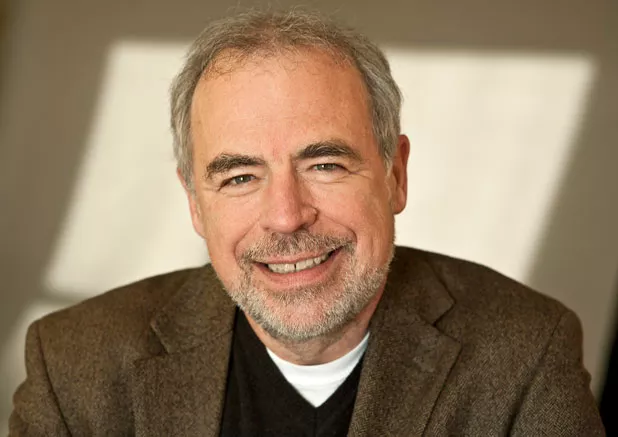 'Tis the season to stock up on fireworks. But the Vermont College of Fine Arts in Montpelier will kick off the week of the Fourth with a different kind of spark — a literary one. From June 30 to July 4, several distinguished writers — guests of VCFA's MFA in Writing program — will read from recent works of fiction, nonfiction and poetry. The readings are free and open to the public.
So who's coming? If you like poetry, you'll want to see National Book Award winner and former New York poet laureate Jean Valentine, whose most recent book is Break the Glass (Copper Canyon, 2010). Of her work, New York Times Book Review critic David Kalstone said, "Valentine has a gift for tough strangeness, but also a dreamlike syntax and manner of arranging the lines of … short poems so as to draw us into the doubleness and fluency of feelings."
Nonfiction lovers should keep an eye out for Damien Echols. At the age of 18, he and two of his friends were wrongfully convicted of murder, and Echols was sentenced to death. They became known as the West Memphis Three, and their controversial case was profiled in the documentaries Paradise Lost: The Child Murders at Robin Hood Hills (and its two sequels) and West of Memphis. Echols, who spent nearly 18 years in prison before he was released in 2011, is the author of the New York Times bestselling memoir Life After Death (Plume, 2013), as well as a self-published memoir, Almost Home (2005).
Headlining the event is novelist Richard Russo, whose book Empire Falls (Knopf, 2001) won the Pulitzer Prize for fiction and was made into an HBO miniseries starring Paul Newman and Ed Harris. Russo is also the author of Straight Man (Random House, 1997) and Nobody's Fool (Random House, 1993). His most recent work, Elsewhere, is a memoir that chronicles his relationship with his mother. After an onstage conversation with VCFA president (and fellow novelist) Tom Greene, Russo will be available for a book signing.
In advance of the event, Seven Days spoke with Russo over the phone from his home in Portland, Maine, about fiction, nonfiction, the writing process and his future plans.
SEVEN DAYS: Though seen primarily as a novelist, you've recently published a memoir; let's talk about the links between fiction and nonfiction. In your short story "The Whore's Child" [published in a collection of the same name, Vintage, 2003], Sister Ursula is writing a memoir-type piece in a fiction-writing class. She discovers that there's a fine line between fact and fiction; that sometimes we create fiction in our own retelling of the "facts." In writing Elsewhere, your first memoir, was there a similarly surprising process of discovery for you?
RICHARD RUSSO: I'm so happy that you picked up on that parallel, because my experience in writing this memoir was not unlike Sister Ursula's. She discovers, in telling the story — and having other people respond to her telling the story — that of course her memory is flawed, and she's forced to confront something about her life that I think she may have known some part of in the back of her mind, but very deep in her own need to believe something else. And I discovered in writing Elsewhere, not that there was any great secret, so much as the fact that I just didn't really understand, until writing this book, some aspects of the story of my own life, and the story of my mother's life.
People are always asking me, "Why'd you go all the way to the University of Arizona for college when you could have had a full scholarship to any school in the state of New York?" I always just told people that I wanted to study archaeology, and the best place to do that is in the American Southwest. But when I started to sit down to write this story, I realized that that wasn't true. Or it wasn't completely true. That I went to the University of Arizona was something that my mother was at least as responsible for as I was. She'd drop little seeds of information as I would need them, and I realized that as much as I wanted to go to Arizona, she wanted to go there even more, for all different kinds of reasons.
I wrote this book not because I knew the story, but because I didn't. Writing this was the first time that there were certain aspects of my own life that finally made sense.
SD: How was the process of discovery itself different when you were writing your memoir than when you're writing fiction?
RR: Well, when you're writing a novel, it's wonderful, because you're learning about fictional characters. And the more you learn about them, the more real they become to you. And yet, they're always full of surprises. And when you feel these surprises — when you get these insights about your characters, something you didn't know about them before — it fills you with joy. It's just wonderful.
Unfortunately, you can have that same experience writing a memoir, and you discover something about your own life that you didn't know. The difference is that it's not nearly so joyful. Instead of feeling smart when you figure something out, you feel dumb for not having figured it out before [laughs].
SD: John Irving has said, "How can you plot a novel if you don't know the ending first?" But you've said, "Part of a fiction writer's job is to make it look like he knew exactly what he was doing right from the start," which implies that maybe you don't know where you're going when you begin.
RR: Oh, I almost never know. And that John Irving quote is very famous, and I love it, even though I don't work that way. I wish I could. He does, and I just have a world of admiration for anybody that can write a book that way. But you know, I have no statistics to back this up, but I suspect that there are probably as many people who stumble around in the dark like I do trying to figure out the size and the shape of the room, as work the way he does.
SD: So you've written books of fiction and nonfiction, and a few screenplays. Can we expect a book of poetry to round things out?
RR: No, no, no. [Laughs.] I think not. I think for all kinds of reasons. Number one, I'd have to figure out how it's done! It's just one trick too many. I have enough trouble with the old tricks, the ones I've supposedly mastered.
SD: Then what are you currently working on?
RR: I'm working on a sequel to my novel Nobody's Fool, which is called Everybody's Fool.
Click here to read more from our conversation with Russo on the Live Culture arts blog.
Richard Russo will converse with VCFA president Tom Greene on Tuesday, July 2, at 4:30 p.m. in Alumni Hall at the Vermont College of Fine Arts, Montpelier, after which he'll take audience questions and sign copies of his new book, "Elsewhere." Free. vcfa.edu
Other VCFA Readings:
Visiting nonfiction writer Damien Echols, Sunday, June 30, 7 p.m., in Alumni Hall.
Visiting alumni nonfiction writer Harrison Candelaria Fletcher, and distinguished faculty in poetry Jean Valentine, Monday, July 1, 7 p.m., in College Hall Chapel.
Visiting fiction writer John Warner, Thursday, July 4, 7 p.m., in College Hall Chapel.