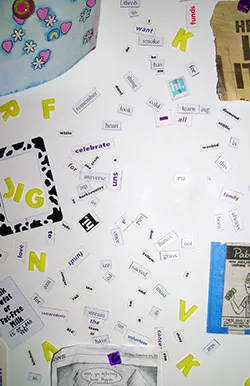 It could be the common abbreviation for "established." Or for Eastern Standard Time. Or the French word for east. Or something else entirely. Burlington poet Taylor Sacco says he and artist Heather Bischoff, cofounders of the new literary journal est, intended its title to be "kind of ambiguous. It's up to the reader." But the two early-twenties creators definitely weren't thinking of those 1970s personal-transformation workshops known as est (no caps) for Erhard Seminars Training — it's the first he's heard of them, says Sacco.
Like many writers, he's been frustrated by the difficulty of getting his work published in the better-known lit mags. He and Bischoff decided that "the obvious answer was just to do it ourselves. We both had a vision in our heads that matched up really well." They issued a call for submissions that brought in poetry, prose, photos and even a "rant about teeth brushing," says Sacco.
The initial print run of 100 black-and-white copies of about 32 pages each will sell for $8 at the release party and online, Sacco says. A color version of est will be available on the web, but the hard copy has some neat crafty touches: The editors are trimming, folding and punching each issue and hand-sewing the bindings. A wax-sealed envelope in each copy carries a missive to the reader.
A hands-on endeavor indeed: "Every single copy, I've handled," says Sacco. "We're hoping people will recognize that feel to it."