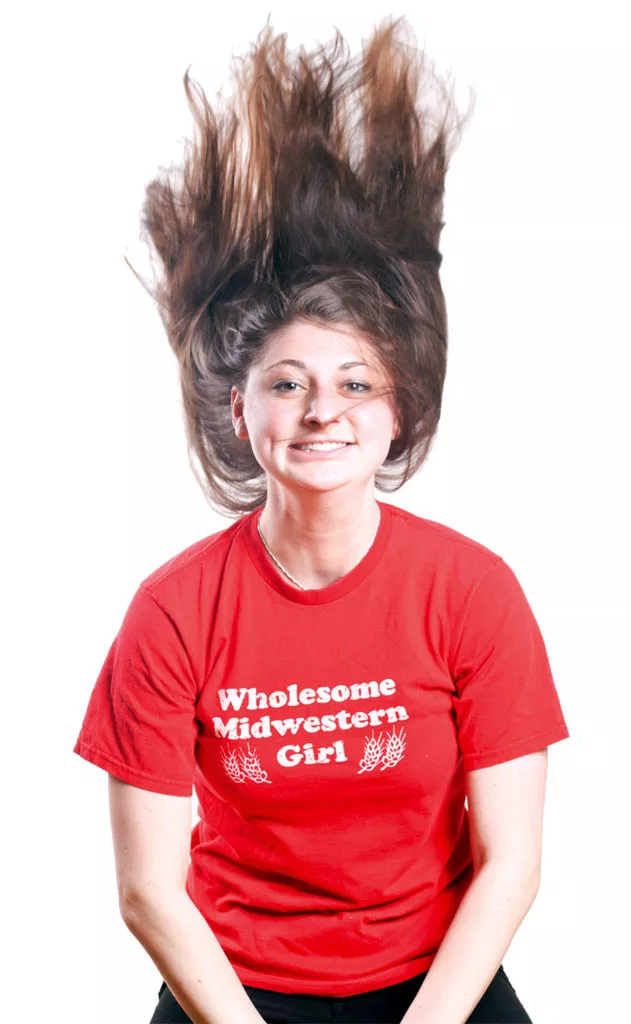 File: Matthew Thorsen
Kit Rivers
How do you like your Valentine's Day — "racy," "raunchy" or "romantic"? At a February 14 reading called "My Erotic Valentine's," organized by the Renegade Writers' Collective and held at Burlington's ArtsRiot, the special day could be all three and more.
The event pairs riffing from PoJazz with saucy comedy and readings of erotic poetry and fiction by performers such as local comedian Kit Rivers. After the scheduled readings, the organizers have introduced a wild card. Audience members will have a chance to choose texts from boxes labeled with the aforementioned "R" adjectives — plus a mysterious "black box" — and read them or ask a performer to do so.
Singles and couples alike are welcome at this opportunity to heat up a frigid February.
Some people get poetic for V-day; others get the giggles. For the latter group, a special "Stupid Cupid!" installment of Vermont Comedy Club's Comedy Roulette With Chicky Winkleman series could hit the spot. The local funny guy hosts a night of comics waxing humorous about "the people, ideas, animals and objects they love" — and reading "an unusual love letter."
Viewers of PBS' "American Experience" documentary The Amish may have caught an interview with Saloma Miller Furlong, a former Vermonter who published her memoir Why I Left the Amish in 2011. Now the current Massachusetts resident is back with Bonnet Strings: An Amish Woman's Ties to Two Worlds. Appropriately for this weekend, it's partially a love story.
Published by Mennonite-affiliated Herald Press, the book tells the tale of how the young Furlong fled from her Ohio home to Burlington, where she met the Vermonter who would eventually become her husband. First, however, their love had to weather the efforts of the young woman's Amish community to bring her back into the fold, a struggle that lasted for years. Furlong will discuss her book this Sunday at the Fletcher Free Library, not far from the (former) YWCA where she found her first Vermont refuge.
Public readings are a great opportunity to discover new books and authors — but they're not always easy to fit into busy schedules. Thanks to "The Authors," a new collaboration between Phoenix Books and the Champlain Valley's Regional Educational Television Network (RETN), now you can catch bookstore readings you missed on TV or online.
Currently you can watch 18 Phoenix readings from 2013 on RETN's website, including Archer Mayor plugging his latest Vermont mystery, Three Can Keep a Secret. Or catch the episodes on TV each Thursday at 8 p.m.: On February 13, Guilford author Michael Nethercott reads from The Séance Society, his debut mystery set in the world of 1950s spiritualism.