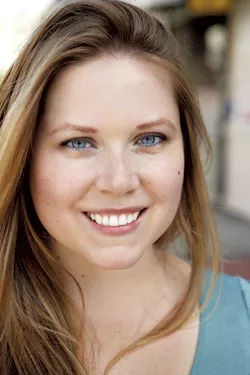 Author readings in Vermont tend to spotlight "literary" fiction, the kind of realistic, contemporary work that appears in journals thick with MFAs. But, as fans of science fiction and fantasy will be quick to point out, stories about time travel and postapocalyptic living can be just as artfully told as tales of time-shares and divorces. These days, those once-disrespected genres run the gamut from pulpy space operas to the literary sophistication of China Miéville or Margaret Atwood.
With its Vermont SF Writer's Series, local blog Geek Mountain State is establishing opportunities for serious fans of science fiction, fantasy and horror to meet and, well, geek out. This Saturday brings GMS' third reading in the space of a few months, Vermont Science Fiction, to Phoenix Books Burlington.
The six authors showcased run the gamut, too. Dean Whitlock of Thetford Center is a frequent contributor to prominent genre mags such as Asimov's Science Fiction. Rachel Carter, a Vermonter who recently returned to the area, has a YA time-travel trilogy called So Close to You published by HarperCollins (the third book will appear in July). Local radio DJ Mike Luoma of the Point has self-published a slew of space adventures, graphic novels and podcasts. Ryan Meath and Rachel Mullis both hold MFAs from the Vermont College of Fine Arts. Software engineer Rob Friesel writes fiction that "tends to involve lost artifacts and tiny subversions."
More "tiny subversions" are sure to happen at a reading held on Thursday by Renegade Writers' Collective. The writing center will bring six poets to Burlington's ArtsRiot, including Elizabeth Powell, editor of Green Mountains Review; and New Hampshire journalist-turned-poet Andrew Merton. Dark Green Folk (With Josh) will provide music.
Geek Mountain State Presents Vermont Science Fiction: Saturday, February 1, 3 to 5 p.m., at Phoenix Books Burlington. Free. Info, 448-3350 or phoenixbooks.biz. Renegade Reading Series: Thursday, January 30, 7 p.m., at ArtsRiot in Burlington. Free. renegadewritersvt.com
The original print version of this article was headlined "Lit News: Going Geek"