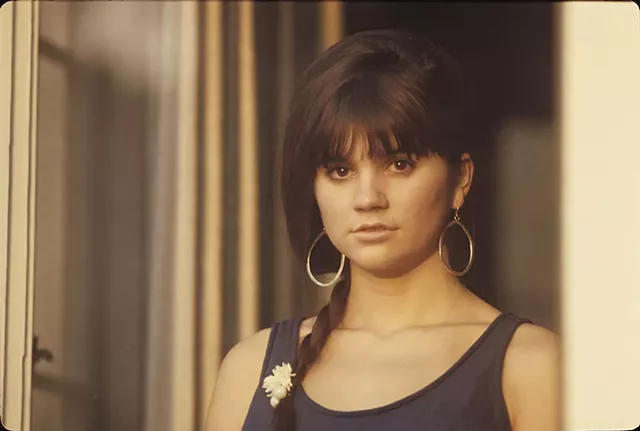 THE VOICE For a generation of music fans, there wasn't a more pervasive or recognizable sound
You get that we're witnessing the birth of a new genre, right? Just a decade ago, a tsunami of music docs such as the one hitting theaters right now would have been inconceivable. But suddenly there's David Crosby: Remember My Name; Roger Waters: Us + Them; Rolling Thunder Revue: A Bob Dylan Story; David Bowie: The Last Five Years; ZZ Top: That Little Ol' Band From Texas; and many more. What do these movies all have in common with Linda Ronstadt: The Sound of My Voice — I mean, beyond their creators' fixation with the colon?
They were all released in the past two years, and they all channel a generational zeitgeist we may as well call Boomer Gloom. Much of the most amazing, immortal popular music ever made was made in the '60s, '70s and '80s, and, as you've no doubt noticed, the people who made it haven't proved quite as immortal. Either they're well into AARP territory, or they've taken a table at that big Hard Rock Café in the sky. Tom Petty, Prince, Aretha Franklin, Leonard Cohen, Dolores O'Riordan: It seems like they were here just a minute ago.
For a variety of reasons, Linda Ronstadt is an artist particularly suited to this emergent form of collective remembrance. She's not like Bob Dylan, who has miraculously managed to remain relevant, cover new musical ground and even expand his artistic reach. (Have you processed that Nobel Prize in Literature yet?)
Ronstadt, by contrast, conquered the musical world long enough ago that whole generations of pop fans have limited to zero recollection of her remarkable, groundbreaking reign. The new documentary from directors Rob Epstein and Jeffrey Friedman (The Celluloid Closet) provides both a cultural corrective for younger viewers and an illuminating trip down memory lane for the gray brigade.
Before watching the film, for example, I recalled little more than a string of top-40 hits and Rolling Stone covers featuring the singer in lacy nightwear. In the back of my mind lurked a memory of her eventually doing show tunes, and that was pretty much it. So the picture qualifies as a public service message in my book. The portrait that emerges is one of a performer infinitely more talented, thoughtful, innovative and influential than I ever gave her credit for.
Ronstadt didn't create songs. She made them her own. One talking head describes her gift for "curating" a tune. Jackson Browne calls her an "auteur." As the movie illustrates, Ronstadt had a spooky sixth sense that often seems to have put her in the right place at the right time in precisely the right company. Her original backup band later became the Eagles. From them came "Desperado," one of her first hits.
On the way to the top, she displayed unusual astuteness, transforming the work of then-little-known artists such as Warren Zevon and the McGarrigle sisters into timeless classics. Working with manager Peter Asher (brother of Paul McCartney's former fiancée, Jane Asher), Ronstadt quickly made the leap from clubs like Los Angeles' Troubadour to arenas around the world. Then she stepped back, because she believed the songs weren't served by presentation in that format.
And that voice. Watching her sing to small rooms, then to vast stadiums, the viewer gets a true sense of just how vibrant, well trained and stunningly powerful her instrument was. If anyone in the history of popular music can be said to have belted out a tune, it is Linda Ronstadt. Listen. Learn.