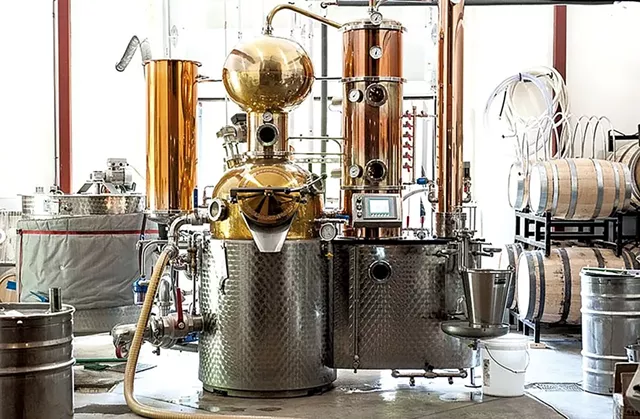 Courtesy of Mad River Distillers
Mad River Distillers
On November 17, Warren's Mad River Distillers will release a new single malt made from a distillation of Stone Corral Brewery's Scotch ale. The liquor was aged for 18 months, and only 75 cases will be sold in Vermont.
In other booze news, Stonecutter Spirits in Middlebury is creating limited-edition "baby" bottles for the holidays. Nope, these aren't for calming little Heather when she cries; they're mini versions of the distillery's gin and whiskey, packaged in tiny, adorable gift sets.