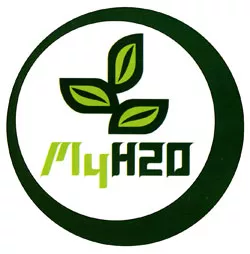 Shopping-mall bubble-tea stands have proliferated across the globe. One need go no farther than Montréal or Boston to see that the sweet, tapioca-filled drink from Southeast Asia has become a part of North American culture. Earlier this summer, Vermont caught the wave with the opening of My H2O in the Burlington Town Center.
Khoi Nguyen, chef at Burlington's M-Saigon Vietnamese Noodle House, which is owned by his brother, Thanh (Tom), offers 19 flavors of bubble tea at his new shop. Another Nguyen brother, Alex, manages the store.
They sell the standard flavored-milk teas with tapioca balls, frozen blends topped with whipped cream, fresh fruit smoothies and juice drinks not seen before in Vermont. The teas come in Western-friendly varieties such as watermelon and strawberry, and in classic Asian flavors such as lychee and soursop — a sour yet creamy fruit that Alex Nguyen notes is unfamiliar to most of his customers. Notoriously pungent durian isn't on the menu, but he sells the flavor to loyal Vietnamese clientele.
The juices include pulpy red plum, kumquat — described on the menu as "the little golden orange" — and passionfruit, which Nguyen says he prefers hot. Come winter, he says, more hot drinks will be available, including Vietnamese cà phê and hot milk tea.
There's food, too. Back at the M-Saigon bakery, Khoi prepares savory and sweet pastries for sale at the downtown outpost, including grab-and-go options of curried chicken or pork buns and dessert buns flavored with coconut, red bean or taro.
On site, a pair of Korean machines generates additional desserts. One pipes out Delimanjoo — corn-shaped wheat cakes filled with sweet cream. The other makes Magic Pops, flavored rice cakes that are a diet dessert staple in Asia. "One woman, every two weeks she buys 20 bags," says Alex Nguyen. He carries the snacks in plain, strawberry and onion flavors and recommends spreading them with Nutella or peanut butter.
Yummy desserts are one thing, but shoppers seem entertained by the quirky machine that makes them, too. "It draws a lot of people when [the cake] pops out," Nguyen says.