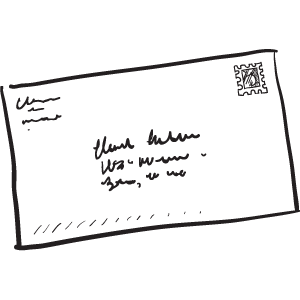 Married Couples Only?
It would have been nice if a few non-legally-married couples were included in the article "The Start of Something Good" [February 5]. It's a tad annoying that legal marriage is still so often held up as the high-water mark of commitment. My partner and I have been together for 10 years, have raised our children from previous relationships together and own a house together. We chose not to legally marry because of shared, deeply held philosophical and political reasons, but we are as "married" as any couple, in the best sense of the word. It'd be nice to be somewhat better represented in this liberal newspaper, especially since we have opted out of the cool tax breaks and societal pats-on-the-back that we would get if our commitment were legally "sanctioned" by the state.
Emer Feeney
Burlington
Editor's note: In last year's Love and Marriage Issue, Kevin J. Kelley wrote such a story, titled "To Wed or Not to Wed."
Tibet To Be
Thank you for calling attention to the need for a Tibetan cultural center in Burlington ["From the Himalayas to the Greens," January 29]. It would be a valuable addition to Burlington's multicultural landscape and preserve the fabric of our local Tibetan community. Readers can log on to vermonttibet.org to see a beautiful architect's plan for a future center. I would encourage interested parties to contact the Tibetan Association of Vermont to find out how they can help.
Gerry Haase
Barnet
Milk Myths
Thank you for publishing "Raw Deal? Farmers Push Back Against Unpasteurized Milk Regulations" [January 29]. The article underscores the ongoing lack of evidence informing the dialogue between well-meaning dairy farmers, consumers and the regulators. The pronouncements of Erica Berl provide good evidence of the ignorance regarding raw milk and its processed counterpart. Berl, an infectious disease epidemiologist with the Vermont Health Department, claims "there's no meaningful difference between nutritional values of raw and pasteurized milk."
Evidence would suggest otherwise. It is well known that the temperatures needed to pasteurize milk destroy or greatly reduce Vitamins C, B12 and B6, manganese, copper, iron and the enzymes that make milk digestible. In addition, calcium is rendered insoluble by heat. If the dairy cows are grass fed, as many are here in Vermont, the unprocessed milk also offers high levels of conjugated linoleic acid and essential fatty acids, which are known to be nutritionally beneficial.
Processed milk comes largely from grain-fed cows, necessitating antibiotics. Synthetic vitamins are often added to processed milk, along with substances to make the milk white again after heat turns it blue.
The regulators, and Berl, also need to catch up on their reading. In early 2013, three quantitative microbial risk assessments were published in the Journal of Food Protection and subsequently presented at a special scientific session, "Unpasteurized milk: myths and evidence" at the Centre for Disease Control in Vancouver. The evidence demonstrates that unpasteurized milk is a low-risk food.
John E. Ahern
Morrisville
Asthma Rates Warrant Investigation
[Re WTF: "Whatever happened to Burlington's ban on excessive car idling?" January 29]: This is less a letter to the editor and more of a request that someone follow up on this statement from the article on vehicle idling in Burlington: "The Centers for Disease Control and Prevention records Vermont's adult asthma rates ... as the highest in the country, with rates for children not far behind." In the middle was a note that these rates are exacerbated by exhaust, but let's look closely at the main statement. Why does Vermont — touted as such a "clean air" state and often on lists of healthiest places to live — have such high asthma rates? Surely someone is investigating the causality of this. Is it smoke from wood-burning stoves, the burning of trash and leaves, industrial pollution from within or outside the state, or something else? This is a real red flag!
Liz Rochefort
Colchester
Editor's note: The Environmental Protection Agency is imposing new regulations on woodstove manufacturers — in part because of concerns about their impacts on people with respiratory conditions. Ken Picard wrote about the pending changes in an article published on January 22, referenced below.
A Cruel Irony
["Health Experts Laud New Woodstove Rules; Stove Makers Doubt They'll Clear the Air," January 22] Life has ironies, and my area of central Prince George recently presented a cruel example. Our young and healthy neighbors did not care about how wood smoke affects others until their first child arrived. This neighbor was also a firefighter for our city, and generally a real nice, friendly and respectful guy. Years ago they put in a burner, built a fine woodshed and gathered wood every season. At times I even helped move wood from his truck to the shed. I never complained about the smoky conditions during the calm, cold times. Silence is often best for good relations with neighbors.
Now, after years of burning wood, they have to move because their child has serious breathing problems and cannot handle the bad air. How ironic! It reminds me of all the smokers who spend their last gasping days warning others not to smoke. More of us should be considerate and stop burning wood.
Vic Steblin
Prince George, B.C.
Nice Ice
The video Eva Sollberger did on Ice Sports University was amazing ["Stuck in Vermont," January 29]. She has such great enthusiasm, and her love of life and adventure just pours out of the screen! Thank you so much for sending her down.
Christine Cecchetti
Grantham, N.H.
Cecchetti is director of business development at Lake Morey Resort.
How Loud?
We've gotten lots of feedback about our February 5 story, "Disharmony on Prospect Street: A Dispute Between Neighbors Strikes a Sour Note," about the conflict between luthier Adam Buchwald and his quiet-loving neighbor, Barbara Headrick. Alicia Freese's account apparently struck a chord with Seven Days readers, including musician Pete Sutherland and bow maker Harry Grabenstein.
My concern is not with Adam Buchwald's shop as it is today, but what it may become and what businesses will move to our neighborhood next. Buchwald was originally permitted to cover half his garage, use only 110V tools, have no customer traffic and be a single worker. He exceeded each of these restrictions. At best, he was surprisingly ignorant of what the city permitted him to do. At worst, he misled the Development Review Board. Either raises concern as to what may be next for his business.
Neighbors are right to be concerned about the effect on property values. Of the more than 400 owner-occupied properties on Burlington's grand list that are 0.20-0.21 acres, six have a listed value of land greater than the 12 such homes on Henderson Terrace. While some buyers purchase a property to start a business, the vast majority will not want a home business nor pay more for that option. Likely none will specifically want to live next to a business and each will seek a discount to do so. Property values near any new business in a residential zone will go down.
As part of the sampling of residents, I do characterize the shop as commercial. If it sells goods, it is, by definition, commercial.
In the experiment to measure noise, were the tools processing any wood? As written, the article implies that the tools were merely turned on. The vast majority of noise from any woodworking tool is created when the tool is processing wood.
Clifford Morgan
Burlington
What an appalling situation. The persistent plaintiff is not troubled by noise, but by the sense that her home is in a mixed-use rather than purely residential neighborhood. This is clear by her refusal to let outsiders into her kitchen to hear the table saw. Nor does she sue neighbors who listen to Led Zeppelin with windows open. How different from the behavior of people with genuine noise issues for us to consider — they welcome reporters to hear and record controversial sounds.
There are avenues for a citizenry to decide on its civic vision, and this plaintiff has lost in all of them. Now she is using an ambitious lawyer and a befuddled court system to overrule the agreed decisions in the established pathways. Who are the lawyers getting rich on this long-running harassment? What judges are letting her ruin a neighbor's livelihood and domestic peace? Have they no respect for the decisions of the public, rendered in its direct and appointed settings?
If the woman wants to be sure she lives in a neighborhood without commercial abutters, I am sure that selling a property on South Prospect would bring a price that would let her settle on a road of her own. Indeed, the selling price she achieves would tell us all whether this man's workshop really does diminish her quality of life.
Elizabeth Curtiss
Burlington
Same situation here: basement workshop with a second bench on the deck. In addition to the usual lutherie operations, I work from the log as much as possible, so I'm chainsawing some of the time.When I started Appalachian Tree Works four years ago, I had decibel readings taken around the perimeter of the property — none of the machines except the chainsaw read over 70 dB. That's acceptable, but I still try to be cautious about noise — no machine work in the early morning, none on Sundays. Midday, when my neighbors are at work, is best, along with Saturdays.
Periodically I remind my neighbors that any time they need quiet, all they have to do is let me know, and I'll find something else to do. So far, not a single complaint, not even about the chainsaw, which I try not to run more than 30 minutes at a stretch. I'm sure that Adam Buchwald is telling the truth — most of his work isn't noisy, and when it is, he tries to keep it down. Maybe it's just too late for everybody to try to meet in the middle. Hope they can work it out, though.
Preston Woodruff
Brevard, N.C.
Thank you for bringing this frustrating situation to light. I live on South Prospect across from both parties in this story, and I am very saddened that Barbara Headrick has continued to pursue this — going on two years now — when it has proved to be a nonissue. That's right, no noise and no traffic above the norm for a busy young family with kids, not to mention a much nicer-looking garage!
I welcome families like the Buchwalds to the neighborhood. They are active in the community, attend the public schools and pay taxes. Would Headrick be happier with a house full of college students next to her?!
A couple of points Seven Days missed: Headrick operated a "senior care" business out of her house and at any given time is involved in multiple issues — just ask UVM, Cathedral Square or the Burlington School District, to name a few!
My most frustrating community project was putting a neighborhood garden in at Ruggles House across the street from her! The biggest detractor — you got it — was Barbara Headrick! In fact, I think you wanted to do a story on the garden, but Headrick does not allow us to do anything that will promote the garden either in print or on the internet — for fear it will draw unsavory types to the neighborhood.
Amy Feeney
Burlington
Thanks for the fair and balanced reporting of the ongoing noise war on South Prospect involving Adam Buchwald's instrument-making business. It's a pretty nice neighborhood. A genteel retired resident would have certainly have at least a moral if not legal case if she could prove that her neighbor's use of power tools were disruptive to the peace. If they were being run many hours a day. If you could actually hear them from next door. If any other nearby neighbors could corroborate your assertion — and so on.
With, as is pointed out, this drama playing out near fraternity houses with their lively lifestyle, which have somehow never motivated this same resident to get on the phone to her lawyer, one is forced to conclude that this is either a personal vendetta or — just as insidious — an attack on his choice of livelihood, one which is representative of how a wide variety of contemporary folks would love to spend their days: as makers.
Pete Sutherland
Monkton
Good article on guitar making and noise in the neighborhood. Though my sympathies are with Adam Buchwald, I think that both parties are full of soup.
Barbara Headrick is carrying on as if there was a full-time, 10-employee factory next door, and Buchwald disingenuously switches on the band saw for the reporter to show how quiet it is. The reporter should have said, "Here, push this 6 x 6 x 36 slab of maple through the saw and let's listen to that."
This should be easily mediated, assuming the parties want to get to a solution.
In a small instrument-making shop, the noisy stuff — sawing backs and sides, routing for certain shaping or binding — is truly only about 15 percent of the work. With some careful planning, that stuff can be bundled into agreed-upon times of day, days of the week or even days of the month. There could be certain designated silent time periods, and the rest guided by adult consideration and acceptance. Good luck, guys.
Harry Grabenstein
Williston
Editor's note: Buchwald did run actual wood through his saw during the audio experiment witnessed by Seven Days. The rosewood samples were less than an inch thick.