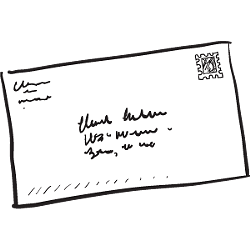 Tobacco Ads?
I am certainly not going to rave. Rant: I am wondering if I am alone in my disappointment with Seven Days for displaying a full-page ad promoting an additive-free tobacco product in last week's edition [American Spirit, page 8]. Albeit, there are three captioned disclosures that barely begin to identify risks of any tobacco product. "Natural" is too often associated with organic and healthy. I find the colorful packaging a ploy to target youth and the depiction of a Native smoking a peace pipe in a headdress an offensive take on ceremonial tobacco use by Native Americans. Has R.J. Reynolds taken it to another level, slipped through a loophole? The story I know is that tobacco kills, and many Vermonters, our attorney general and legislators have worked hard to reduce smoking risk in our youth. Please, Seven Days, take it up a notch.
Jamie Balch
Essex Junction
Editor's note: Censoring ad content is a slippery slope, so we don't do it — unless the client is promoting hate, violence or an illegal product. Seven Days is a forum for free speech — in our advertisements, letters to the editor and personal ads — and is a reflection of the diversity of desires and beliefs in our community. Sometimes that means being tolerant of views we might not personally share. The paper targets an 18-plus audience. The average age of our readers is 35 — that is, old enough to make informed decisions about consuming regulated products such as tobacco, beer, wine and spirits. American Spirit has been a Seven Days advertiser since 2010.
Love the Political Coverage
I have been very impressed with Seven Days' political coverage through this primary season. Sadly, there has been a deluge of propaganda making its way into the media in our state. With Vermont politics becoming increasingly manipulative and misleading, we need unbiased political reporting now more than ever. I've found that political editor Paul Heintz has been incredibly fair and neutral in his coverage. I'm dismayed when I see people try to discredit his work, as they often choose to believe their own political bias over simple facts. If anything, I've found that Heintz's writing has become more impartial over time.
With the addition of Terri Hallenbeck, and their excellent work during this election season, I think Seven Days is now the most reliable source for fair political coverage in Vermont.
Andrick Deppmeyer
Montpelier
Photo Bomb
Regarding the online coverage of the Statehouse rally for universal background checks [Off Message: "Democratic Candidates Call for Vermont Gun Legislation," August 4], I was somewhat dismayed by the prominent photo of Sen. Phil Baruth and accompanying shots that feature the other Vermont legislators. If it weren't for Gun Sense Vermont founder Ann Braden, and her consistent, insistent, but respectful campaign, there would have been no politicos in front of the crowds. Where is her photo?
Tricia Chatary
Middlebury
Editor's note: Terri Hallenbeck profiled Braden earlier this year. This is the photo that ran with her piece.
Jeb Wallace-brodeur
Ann Braden
Money Matters
"The Vermont landscape has changed," Secretary of State Jim Condos said Thursday [Off Message: "Silicon Valley Billionaire Makes Six-Figure Ad Buy for Dunne," August 4]. "The big money from out of state is clearly starting to encroach into Vermont House, Senate and even statewide races. I think anytime we start getting more money into it, it becomes problematic from the standpoint of whose voices are we listening to."
I don't know what we can do about it, but thank you, Jim Condos, for sounding the alarm!
Bruce S. Post
Essex
Moran — Again?
You know, I could swear that there was a ballot item about the Moran Plant just a couple or three years ago ["Could a New Deadline Bring Down the Moran Plant?" August 3]. It read that if the latest plan for a "new Moran" didn't work out, the building was to be torn down. The good citizens of Burlington voted on, and passed, that ballot item.
The plan for a new Moran has not worked out. So why is the building's future back up for discussion?
Dawn Setzer
Burlington
Better Bike Path?
[Re All the Best: Seven Daysies, "Best Place to Bike: Burlington Bike Path"]: As very recent visitors to Burlington, my wife and I tried the Island Line Rail Trail, which took us to the bike ferry across from South Hero island. The Burlington Bike Path is obviously enjoyed for much more than biking, which, due to the fact that it's fairly narrow, often pits cyclists against strollers and joggers as well as other cyclists. It can be harrowing to suddenly come across runners jogging two abreast, hogging the path and heedless of cyclists moving at much faster speeds in both directions. Do not "beep, beep" them; you will be ignored. If a cyclist is coming in your direction, you must stop your bike in order to get around.
Beware, also, of other cyclists riding two abreast and unwilling to go single file when you pass. Do they own the path? They seem to believe so. If someone must stop on the path for any reason, it is obviously unwise to stand anywhere but at the very edge of the path, or off of it, if possible; people are riding at relatively quick speeds and often two groups of cyclists will pass someone at the exact spot he or she has decided to stop.
This kind of mindfulness and etiquette while on the path will help make it a pleasurable experience for everyone who shares the bike path. Selfishness and a sense of entitlement can easily lead to stressful moments, if not accidents.
Ron Silverman
Sutton, Québec