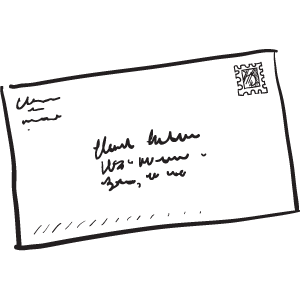 Geography Lesson
I enjoyed reading the article about Peter Schumann, founder and artistic director of Bread and Puppet Theater ["Living Art," June 18]. The writer made an error when referring to Silesia as a town. Silesia is a region of Poland.
Katherine Bielawa Stamper
Williston
Informative Piece
Very nice article ["Living Art," June 18]. I have read a lot about Bread and Puppet over the years but actually learned something new reading your piece. Good portrayal of Schumann, too.
Warren Schultz
New York, N.Y.
PURRFECT PAPER
I had just come in the door of my house, put down the recent Animal Issue of Seven Days, and here is what happened. As you can see, Jasper the Cat approves.
Robyn Madison
DANBY
Not New Hampshire!
[Re "Tim Newcomb," June 11]: Your graphically talented but substantively challenged cartoonist Tim Newcomb offered up a cartoon of anguished Republican elephants, purporting to explain that their biggest base of support was located in ... New Hampshire!
Having lived within sight of New Hampshire for 50 years, please allow me to explain to your Left Coast readership that New Hampshire Republicans are a strong base of support — not for Vermont's Republicans but for Vermont's Democrats. That's because Democratic policies in Vermont have done wonders for New Hampshire's economy over the years. New Hampshire Republicans understand that their prosperity blossoms when pro-business Republicans are in office in Concord, and progressive high-tax, high-regulation, high-mandate majorities rule in Montpelier.
John McClaughry
Kirby
24/7 Lake Threat
[Re "Oil and Water: Trains Hauling More Crude Along Lake Champlain," June 18]: Sure, there is a debacle-in-waiting every time crude oil is railroaded near Lake Champlain. But of far greater danger — 24 hours a day, seven days a week — is the ongoing destruction of the natural landscape of the lake's watershed. Every time a woodlot — much less a whole forest — is leveled for development and more impervious surface is created, the lake suffers more pollution. No wonder algae blooms are a near-constant threat to water quality and fish and wildlife.
Alan C. Gregory
Williston
'Bomb Train' Solution
The wicked truth is the natural gas liquids — the explosive part — can be removed from Bakken crude before it gets shipped ["Oil and Water: Trains Hauling More Crude Along Lake Champlain," June 18]. This is standard practice at Texas' Eagle Ford shale formation, due to pipeline pressure limitations. You need a stabilizer — roughly a billion dollars, or about the cost of rebuilding Lac Mégantic in Québec, where a so-called "bomb train" exploded a year ago.
Liston Tatum
Orleans
Bike Path Limitations
I am writing in response to the individual who feels that the bike path is a suitable alternative to providing consistent bike lanes in Burlington, specifically in the New North End [Feedback, "Take the Bike Path," June 18]. As a former year-round bike commuter, it is my opinion that the bike path should be for recreation only and is not appropriate for commuters or road bikers. First, it is very rarely a direct route to where you are going, therefore increasing your commute. Second, it is unsafe to ride your bicycle at high speeds on the bike path. Forcing all bikers onto the bike path is dangerous for the recreational bikers, joggers and walkers who also use it. For these reasons, we need consistent bike lanes throughout the Burlington area, as well as cyclists who are following the rules of the road.
Stephanie Becker
Winooski
Sidewalk Works
In Feedback ["Bike-Unfriendly Burlington," June 18], Richard Watts concludes, "great cities deserve great bike infrastructures." His comments and concerns are valid, but I differ in opinion on that one comment. We have an infrastructure in most all of Burlington: It's called a sidewalk.
They are 99 percent free almost all the time. Hordes of bicyclists mowing down geriatric pedestrians? Not a valid argument. Expect people to act in a responsible and civil manner and, strangely enough, most do! If they don't, then take appropriate action.
I see both groups already sharing the sidewalk every day on North Avenue. I grew up in a much larger city where it worked because people — not laws — made it work. Most people can do this. It's just that simple. Let's fix real problems.
Tony Gallucci
Burlington
Insulting to Islam
Let me start out by explaining that I'm agnostic and don't follow any religion. I am, however, a religion major at the University of Vermont. Your paper posted a highly offensive comic regarding GMOs ["Tim Newcomb," June 18]. The tagline being "G(MO)HAD," as in Jihad. It portrayed those against GMO labeling as Islamic extremists.
I'd like all Seven Days readers to understand that a jihad is not related to terrorism in any way. Someone's jihad is that one's struggle to fulfill one's religious purpose. There have been Twitter campaigns in an effort to take back the term #myjihad.
It is completely unacceptable to me for anyone to use a religious group to portray something considered negative in the public view in the way that those against GMO labeling are in Vermont. I am appalled that anyone would think that this OK. It's profiling and ignorant.
Lily Fedorko
Burlington
CORRECTION
A June 18 story, "Switchback to the Future," incorrectly stated that an extra pale ale was made with Vermont hops. In fact, a pilot batch of the brew used local hops, but the full release does not.