Editor's Note: Seven Days Suspends Online Comments Until Further Notice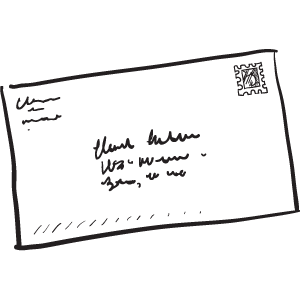 Since 2014, Seven Days has allowed readers to comment on all stories posted on our website.
While we've appreciated the suggestions and insights, the time has come to shut them down — at least temporarily. While we champion free speech, facts are a matter of life and death during the coronavirus pandemic, and right now Seven Days is prioritizing the production of responsible journalism over moderating online debates between readers.

We'll still be publishing letters to the editor, though. To criticize, correct or praise our reporting, send us a letter to the editor. Or send us a tip. We'll check it out and report the results. Online comments may return when we have better tech tools for managing them. Thanks for reading.
Support Seven Days
I want to encourage all Seven Days readers to please support this beloved resource. The Waterbury Record has already folded. Others may follow. Democracy needs quality, local, reliable news, and Seven Days is an essential player here in Vermont. Please donate today. Any amount helps keep the lights on and meet the payroll. Become a Super Reader!
Suzie McCoy
Hinesburg
Learning New Tricks
[Re Off Message: "Scott: Students to Stay Home for Remainder of the School Year," March 26]: We are grateful to our state partners who recognize the critical importance of childcare for the health of children, families and the economy. Thank you for continuing to pay childcare tuition subsidies, helping private-pay families to maintain enrollment, helping both home- and center-based programs to survive, and beginning to build the strong infrastructure of care we will need when community members are able to return to work.
We are very proud that Vermont is the first state nationally to put such comprehensive measures in place.
We are grateful for the children and parents of our programs graciously staying at home, helping to slow the spread of the virus. Thank you for your flexibility with technology, for being part of our remote community and continuing to be filled with the joy of learning.
We thank our colleagues who are supporting children of pandemic responders in their programs. What a hard and compassionate balance you have found, and what solace you bring to those families.
We are grateful to our staff members, who have adapted quickly and creatively to the demands of remote learning.
We are grateful to our wider community, which is working in myriad ways to keep us safe, healthy and hopeful. We are grateful to our state and local leaders, all working tirelessly to provide accurate information and guidance.
We give thanks for the mutual aid, health teams, food deliveries, support services, online access to the arts, and the knowledge that we are in this together.
Kathryn Torres
New Haven
Glorifying Graffiti?
I was very disappointed that Seven Days choose to glorify graffiti vandals by centering a photo of graffiti on last week's front page. This is an illegal activity being glamorized by an otherwise esteemed media outlet. Burlington is witnessing the proliferation of graffiti throughout our downtown. Burlington police officers have told me that there are no meaningful consequences in place to help put a stop to this behavior. Nor, it seems, is there the political will to help prevent this vandalism. It defaces our community and gives a sense of lawlessness to our great city.
Perhaps Seven Days will run a story on why we have allowed vandals to run wild, sprawling graffiti on buildings throughout Burlington, from private property and parking garages to churches, city property, signs and Memorial Auditorium. Let's hope both the media and city leaders will start to take this problem seriously.
Jeff Nick
Shelburne
Mask at Hand
[Re Off Message: "Health Officials Want Vermonters to Wear Cloth Masks Out in Public," April 3]: Vermonters would like to see our officials wearing masks. I want to see Gov. Phil Scott wearing one, in a picture. Let's not be like President Donald Trump, telling the "little people" to wear masks but eschewing them for himself because he's too important. Vermont officials: Put on your masks, at news conferences, out on the street. Let's show the way.
Barbara Morrow
Sutton
Serious About Social Distancing
[Re Off Message: "Burlington to Remove Basketball Hoops, Close Dog Parks," April 2]: While the measures the City of Burlington is taking to ensure social distancing may seem harsh, they are absolutely necessary. Every day I have observed the gatherings of people Interim Police Chief Jennifer Morrison mentioned. I would have been one of them, enjoying the bike path down by the lake a few times last and this week.
Director of Public Works Chapin Spencer's shared streets for social distancing plan is a great idea. It can introduce us to this street model that I predict people will want to keep or expand to other streets after the pandemic is over.
Instead of criticizing China, where the COVID-19 virus began, we should be taking the serious measures they took that got the disease turned around in no time.
Burlington, unlike President Trump, is doing this — and I, for one, support and thank them for these efforts.
Rep. Curt McCormack
Burlington
Democrat McCormack is a state rep from Burlington's Old North End.
Plane Logic
[Re Off Message: "Pandemic Grounds Some Commercial Flights, but F-35s Continue to Prowl Skies," April 3]: Imagine if, instead of the F-35 mission, the Vermont Air National Guard mission were a medical one. They could be collecting and distributing much-needed equipment and supplies and actually doing some good at this time. There would also be more jobs for VTANG! Instead, they are blasting the skies, wasting millions and billions of tax dollars that are needed for this crisis. Every time I hear those planes these days, it makes my blood boil. I cannot adequately express my anger and rage at the politicians who made the F-35 boondoggle happen and continue to support it and the systems that allowed it.
Deb Bouton
Burlington
Correction
Last week's cover story, "Oh, the Humanities," stated that the staff of Vermont Humanities is entirely white. In fact, eight of its nine employees are white.