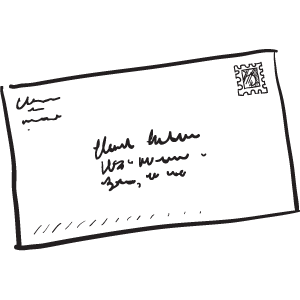 Programs Over Profit
The University of Vermont's decision to cut at least 23 programs of study due to low enrollment is troubling [Off Message: "UVM Announces Plan to Eliminate More Than Two Dozen Academic Programs," December 2]. Administrators and trustees of public universities should go beyond enrollment numbers and consider how small programs support the public interest and enrich the region.
For example, UVM's decision to cut the Historic Preservation master's program because it has averaged fewer than five students per year is folly: Isn't the continued preservation of Vermont's historic buildings and artifacts in the public interest?
Niche programs such as geology, languages and culture — also on the chopping block — shouldn't be penalized for being unable to increase enrollment. Assuming that programs have value only if they can recruit more students inappropriately attaches a private corporate model to a public institution.
A public university's academic departments are not small business ventures that require independent economic viability. A public university is an ecosystem whose interconnected components were never meant to be individually profitable, and some of which — like administrative offices — cannot be measured for profitability, lacking a direct link to tuition revenue.
Cutting arts and humanities programs imperils public universities' mission to provide high-quality educations in diverse fields to an increasingly diverse student body. As Vermont funds public higher education at one of the worst rates in the nation, the answer to UVM's budget problems is not for its leaders to cut programs, but rather for the state legislature to increase public higher education appropriations.
Vermont's legislators will better serve constituents and the public interest by investing, not divesting, in public higher education.
Rebecca Hains
Salem, MA
'Not the Mask Police'
I am writing in response to comments regarding persons not wearing masks [Feedback: "Follow the Law," December 2; "Enforcement Required," December 9]. I am someone who has PTSD and am unable to wear any mask or shield without triggering a panic attack. I do not go anywhere that I can avoid, but even I enjoy a cup of coffee sometimes. Please be aware that not everyone is able to mask up. If I try to explain my situation to critics, I am disbelieved, so I will no longer offer an explanation. You don't know me, and you are not the mask police. Please be kind.
Kathleen McDonald
Richmond
Ice Cream Dream
A huge shout-out of thanks and jubilation for [Off Message: "Ben & Jerry's Unveils New Colin Kaepernick Flavor 'Change the Whirled,'" December 10]. My daughter is anaphylactic to dairy and is so excited that Ben & Jerry's has not only created another dairy-free option, but created one with love, purpose and for a cause!
My daughter is 10. My son is 12. We participated in our first "walking protest" this summer. Having a voice, finding a purpose and sharing knowledge are such powerful things to give our broken world.
And we cannot wait to try the yummy new ice cream. Stay healthy, safe and sane.
Danna Hirsch
Northbrook, IL
Prison Story Sequel?
This month marks a year since the article by Paul Heintz, "Guarded Secrets," about abuses in the Vermont prison for women. Perhaps more good things are happening than we know about. But, if so, what are they? Who is responsible? Isn't it time to bring more sunlight on these secrets?
Michael Kiey
Williston
'Curmudgeon' Comments
[Re Off Message: "Board Approves Burton's Plan to Bring Higher Ground to Burlington," September 1; Feedback: "Neighborhood Isn't Ready," November 4]: The City of Burlington continues down the rabbit hole. Just look at Memorial Auditorium, which gathers dust. Or how about the "Big Dig" with its deep hole? Don't fall in. Or City Hall Park, which cost $7 million — now with more concrete, less grass and fewer trees. At least there's a bathroom.
And then there is the proposed Higher Ground music venue planned for a warehouse at Burton Snowboards. The venue would allow concerts seven nights a week with a capacity of 1,500 people and 500 vehicles. Closing time is 2 a.m. This would have serious impacts on nearby neighborhoods, including Queen City Park, where I live. There's no plan for adequate sidewalks, crosswalks and bike lane infrastructure. And what about testing for an appropriate noise level? I can imagine laying my head on my pillow as a loud bass booms forth. The latest issue has to do with potential harmful chemicals in the groundwater from weapons manufacturers once housed in the warehouse. These pollutants could contaminate the water system in Queen City Park.
I have a simple solution to the problem. Entrepreneur Alan Newman purchased ArtsRiot and is the co-owner of the Higher Ground nightclub along with Alex Crothers, the man behind the push to bring Higher Ground to Burton. Why not have Newman, Crothers and friends purchase the land for sale across from Dealer.com on Pine Street. They could build a structure that would emulate the great schooners that once plied the waters of Lake Champlain.
I can envision a giant sail blowing in the wind as music flows over the Queen City. Perhaps I'm not a curmudgeon, after all.
Ron Krupp
South Burlington
Nothing Spanish About It
Thank you for Paula Routly's recent piece referring back to the 1918 flu [From the Publisher: "Pressed for Time," December 2]. I especially appreciate her point about why it was called the "Spanish flu": Spanish newspapers were reporting on it while American papers were not. I teach about the topic and, in fact, was teaching about it during March of this year, when the current virus pushed classes online because of yet another pandemic. It's frustrating to read articles that still refer to it as the Spanish flu despite the striking historical parallels. History repeats. This kind of thing shouldn't.
A friend in Barre was recently telling me about the memorial referred to in the article. I look forward to visiting it when the current virus is over.
Jessica Spector
Weston, CT
WWJD?
[Re "When State Meets Church," December 2]: After reading Chelsea Edgar's well-written article regarding Todd Callahan and the Ignite Church, I found myself with a couple of questions for the church.
1. Why do the church members have to gather at a certain time and a certain place to worship the Almighty for it to count? Can they not see the beauty and love in their everyday lives while keeping everyone safe?
2. Yes, Jesus would lay hands on the ill and suffering. But, Jesus being Jesus, if he had the option of keeping lepers from contracting leprosy in the first place, I can't help but hope he would have done everything in his power to keep them from getting sick at all, much less spreading suffering in his name.
Kathy Griffis
Burlington
Bhakta the Future?
[Re "Raj's Revival?" December 2]: My sense is that most people in the town are pleased that someone with a vision has purchased Green Mountain College. An empty campus serves no one, especially one that needs millions of dollars in repairs.
Many of us have wondered what the new college might offer. We have mused about the possibility of a culinary arts program with its own farm-to table organic gardens, winery and downtown restaurant; or perhaps a sustainable carpentry program for building energy-efficient homes, with solar panels and modern designs; even a school of natural healing with massage and herbal healing programs. Who knows what the future may bring?
Let's give Raj Bhakta a chance. Our country has become so divided that it is easy to fall into a pattern of seeing someone from the other side of the political aisle as the enemy, but it does not have to be that way. A daring and innovative entrepreneur can sometimes provide the fuel for business ventures that benefit the community and help build a brighter future.
Green Mountain College was not quite the Shangri-la this article suggests. Although the college had many wonderful and creative students and employees, management decisions were made that contributed to its demise, such as the construction of an expensive wood-chip-burning plant that added to the college's insurmountable debt. Also, many wonderful employees were forced out because of unfair management practices, especially (but not limited to) strong, outspoken women, lesbians and gay men. So perhaps a new beginning is a good thing.
Mary Pernal
Poultney
Weinberger on the Waterfront
Courtney Lamdin captured the essence of the upcoming race for Burlington mayor ["Race On," November 25]. Certainly the hole downtown, police violence and the pandemic are important. Perhaps some will wrongly blame Mayor Miro Weinberger for things beyond his control.
I want to point out something not mentioned in the article — something that Weinberger did have control of: the waterfront. During his nine years in office, Weinberger somehow found the funds to completely transform the Burlington waterfront — the most progress of any Burlington mayor, in my opinion. Remember the old "bike path" painted onto that pockmarked industrial road through the "North 40 Reserve"? Weinberger had the path moved to the water's edge, and the North 40 was magically transformed into additional park space, tripling the size of Waterfront Park. In fact, the entire bike path has been reengineered and resurfaced — a much-needed face-lift, the first in 35 years.
Downtown, the bike path is finally being relocated to the west side of the railroad tracks between College and King streets. Numerous parklets have been created with exercise stations, a dog park, a skate park, the Community Sailing Center and an innovative new use for the old Moran Plant. Rock Point was preserved, and trails were constructed for public access. A new marina and park at the fishing pier are two more notable recent improvements.
Weinberger's accomplishments on the waterfront should not be overlooked in the upcoming mayor's race.
Rick Sharp
Colchester
Racist Illustration
Looking for a straightforward example of social bias and systemic racism? I suggest the illustration on page 12 of last week's Seven Days with ["Locked Down and Broke," December 9].
Three people are shown dressed for and accompanied by tools of their trades, suggesting a cook, a musician and a white-collar professional. Our collective, inculcated biases are illustrated right along with the drawing of the broken net: a white, female figure represents the cook (keep 'er barefoot in the kitchen!). The musician is male and black (they've all got rhythm, you know!) And the businessperson is, yes, male and white (which is as He intended it.)
This is systemic racism.
A minimum of three departments — editorial, design and publishing — gave final approval to this illustration. Yet no one said, "Er, folks, could we change at least one of the gender roles or racial clues or socioeconomic indicators here?"
This is systemic racism.
It is hard work to learn how to see where internalized biases conflict with who we think we are, whether "we" is an individual or a group.
I have been reading and enjoying Seven Days since its Vermont Voice days. I know the staff and editors and publishers are not racists or misogynists or classists. I also know that we cannot eradicate deeply imbued biases and assumptions without first learning to see them in ourselves.
Jessica Lane
Williston
All-Souls Pandemic
[Re "When State Meets Church," December 2]: Chelsea Edgar's article is a good read — and makes some important points — until you get to the end of it and realize this: All the "houses of worship" to which the subhead of the story alludes house only Christians.
To read Edgar's piece, you'd think that Vermont doesn't have a Jewish population or people who identify as Muslims ... or, well, anything but a Christian populace.
While pastors pooh-poohing the pandemic in their pews create controversy, and controversy tends to attract attention that results in more news coverage, what are the rabbis at Ohavi Zedek Synagogue and Temple Sinai doing? How are the imams at the Muslim mosques handling things? What of the other faiths, religions and sects that we have here in the Green Mountain State?
It's challenging enough to be something other than Christian at this time of year, what with the ubiquitous barrage of Christmas-themed sales and advertising that inescapably come at you wherever you go and whatever you do.
Does Seven Days want us also to infer that amid the pandemic, even though it has hobbled and killed irrespective of religion or faith, only Christianity counts?
Gordon Bock
Northfield
No Rest — or Coffee!
[Re Off Message: "A Traveler Says Quarantine Info Is in Short Supply at BTV," November 19; Feedback: "Signs Everywhere," December 2]: Amid discussions of how to ensure that travelers don't bring in more COVID-19 via hotels or airports, I wanted to suggest that our roadside facilities fail to sensibly reduce risk.
In late October, I moved back to Vermont after several years' absence and, at considerable expense, made sure to observe the 14-day quarantine after my moving truck and I arrived in Burlington.
But as I crossed the state from the southern border, there was no way to get water or coffee without breaking quarantine. I tried. I stopped at one of the Vermont expressway's beautiful rest stops, which had elaborate social-distancing signage and spacing throughout but had inexplicably shut off its water fountains, ended coffee service and even emptied the vending machines.
When, desperate for coffee, I approached employees at the rest stop to inquire, one of them (unmasked, I noted) advised me to shop for whatever I needed at a store at the next exit.
When I pointed out that this would break quarantine, he more or less threw up his hands. It became clear that if I wanted so much as a drink of water, I would have to go indoors and break faith with my beloved state mere hours after entering.
If travelers can't refuel their bodies in these most basic of ways at airy, uncrowded, well-resourced rest areas, how can they avoid putting Vermont shopkeepers in older, poorly ventilated buildings at risk while on the road? The rest stops' precautions seem at once theatrical and counterproductive.
Jenny Blair
Burlington
Good Name
I celebrate the creativity Kaitie Eddington displays in her search for a middle name for a good cause [Last 7: "Stuck in the Middle," October 14]. This world needs more joy and whimsy like hers.
Miriam Berry
Essex