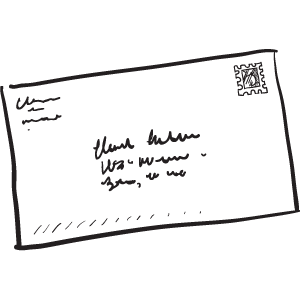 Black With a Capital B
Why do you capitalize Black when you refer to Black people, but not white when you refer to white people? Is this something new? I notice Bob Woodward did the same thing in his most recent book, Rage. I really don't get it.
Eric Johnson
Burlington
Editor's note: Seven Days began capitalizing Black when it refers to racial, cultural and ethnic identity last June, shortly before the Associated Press Stylebook formalized the same recommendation, stating that doing so conveys "an essential and shared sense of history, identity and community among people who identify as Black ... The lowercase black is a color, not a person." Why treat white differently? As the AP writes, "White people generally do not share the same history of culture, or the experience of being discriminated against because of skin color." Additionally, "Capitalizing the term white, as is done by white supremacists, risks subtly conveying legitimacy to such beliefs."
Flatlander Can Stay
Based on his essay, "Breaking In" [December 23], I say extend Mark Saltviet's Vermont visa for a year. Maybe two.
Julian Kulski
Charlotte
'I Love This Man'
My husband is a faithful reader. I'm not, because I tell him: "It always makes me want to move to Burlington." He will often put an open page at my place at the table, knowing I'll appreciate it. Today it was "Breaking In" [December 23]. I love this man and his article! Funny and sweet. Thank you, Mark Saltveit.
Jenness Ide
Danville
Welcome to Vermont
This is the first time I've felt compelled to comment on an article. I so enjoyed reading ["Breaking In," December 23] by new Vermonter Mark Saltveit. Thank you for the chuckle while holding up a mirror for those of us who were born and raised here. Welcome to Vermont — pronounced Vair-mo — and please keep writing!
Jennifer Smith
South Burlington
'Thoughtful' Arts Coverage
I want to take a moment to thank Seven Days for its arts coverage — specifically the thoughtful feedback we get from Amy Lilly ["Carrying On," December 30]. As one of Vermont's many performing arts organizations, we're grateful when newspapers run previews of what we do. That's vital, of course, for selling tickets. But we don't often get commentary after an event, which can be equally important when it comes to grant writing, fundraising and creating a general statewide appreciation for what we do. For Lilly to salute our work, and do so at length, is a great boon. Somebody is paying attention. So many, many thanks to Seven Days for what you do, and for how well you do it.
Douglas Anderson
Middlebury
Anderson is artistic director of the Opera Company of Middlebury and Town Hall Theater.
Maxed Out on Progressives
[Re "Race On," November 25]: I'm supporting Miro Weinberger for mayor because I'm tired of some Progressives disrespecting civil boundaries, violating privacy by protesting at the homes of Mayor Weinberger and Democratic councilors, nuisance-calling Democratic councilors during council meetings to prevent dialogue, protesting inside the rooms of official Democratic Party meetings, and spray-painting political graffiti on Democratic councilors' property. These are tactics of immature and overbearing ideologues.
While Max Tracy cannot be expected to control all Progressive Party members, it's been his leadership that's presided over the party's recent shift toward radicalization. A party that has purged or sidelined its most experienced and competent members, such as Jane Knodell and Brian Pine, because they're perceived as too cooperative or compromised is lost. Does anyone want more activist-led government where one perspective overwhelms every meeting? An administration where legal and financial realities are not given proper consideration? Tracy should not lead Burlington.
If Progressives have Weinberger fatigue, then they also have Weinberger amnesia, as his list of accomplishments is numerous and substantive. The mayor saved Burlington from the fiscal and legal jeopardy of Progressive Mayor Kiss' handling of Burlington Telecom. Weinberger moved on to revitalizing the city, fixing the pension system, restoring Burlington's finances and credit rating, and investing in infrastructure — all while keeping municipal taxes to a minimum. Do you think Tracy and his history of business management could deliver as much?
Most cities in New England would consider Weinberger left of center and be content with his prudent and competent management. The choice is easy.
Mickey Cruz
Burlington
Police Should Apologize to Tracy
Cpl. Tyler Badeau, president of the Burlington Police Officers' Association, has accused Burlington City Council President Max Tracy of suppressing his participation in the public forum at the latest city council meeting [Off Message: "Burlington Police Union Accuses Tracy of Suppressing Opposing Views," January 5]. It happened because Badeau did not say he represented the union, did not specify what issue he wanted to address and is not a Burlington resident. As Seven Days reported: "Badeau's name appeared 81st out of 140 names on Monday's spreadsheet. Tracy said he would have called on Badeau if he'd recognized the officer's name. Further, Badeau didn't note his affiliation with the police union..."
Only 50 people were able to speak, due to time constraints. This was not known to Badeau. He felt badly that he didn't get a chance to speak, so he has accused Tracy, who is also a Progressive candidate for mayor, of "cherry picking what narrative he would like to push forward."
This is slander.
The Police Officers' Association should present its case at the next council meeting on January 19, and Badeau owes Tracy an apology. Tracy is rational, clearheaded and unbiased. He would make an excellent mayor.
Charlie Messing
Burlington
---
The News Never Stops...
© dreamstime.com/julian Leshay
Trump supporters and police officers at Capitol Hill on January 6
Seven Days doesn't publish a print newspaper the first week of January. The annual double issue hit the streets on December 30, 2020.
But our reporters have been writing up a storm online, starting with Courtney Lamdin's breaking story on New Year's Day about Burlington Mayor Miro Weinberger's veto of a Progressive-led proposal to create a new police oversight board. Last week our news team produced 16 more web stories, about the impact of the coronavirus on Winooski schools, Town Meeting Day, and the legislative session.
On the same day Vermont lawmakers reconvened remotely, marauding supporters of President Donald Trump stormed the U.S. Capitol in Washington, D.C. Seven Days' Colin Flanders reported on the welfare of Rep. Peter Welch (D-Vt.), while Derek Brouwer kept his eye on a group of Vermont Trump supporters who traveled south to "Stop the Steal." When their bus returned to the state at 3 a.m., he was there to hold them accountable in a South Burlington parking lot.
Last Friday, at the governor's regularly scheduled press conference, Seven Days data editor Andrea Suozzo asked the crucial question: Would the 51 people who traveled to D.C. in the chartered coach have to abide by Vermont's quarantine rules? Video posted to Facebook showed that the passengers on the bus weren't wearing masks.
The news team also covered Republican Gov. Phil Scott's condemnation of Trump — which made national news — and advanced the story of a Vermont state trooper who posted on social media in support of the insurgency. The readers below are reacting to that online content, most of which is not represented in this issue of Seven Days.
---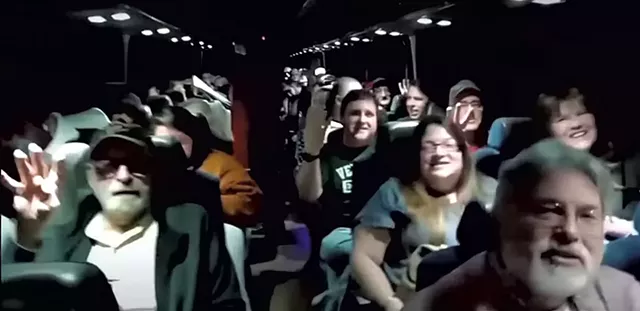 Screenshot
Trump supporters on the bus
The colossal failure of all branches of law enforcement on January 6 epitomized systemic discrepancies that have existed throughout our history. Genocidal elimination of Native peoples, enslavement of Africans, union busting of underpaid laborers and mass incarceration of people of color are the touchstones of American history rarely mentioned in my public school education. The continuing leniency of sentencing of murderous police provides more evidence of our shame.
To think that bloodthirsty mobs of delusional Caucasian conspiracy theorists would do no harm is indicative of ignorant complacency. To hear of high fives and the opening of doors by officers, and the encouragement of desecration of the U.S. Capitol by a Vermont state policeman in online tirades, is nauseating. To "protect and serve"? Just whom are you serving? The permeation of police and armed forces by neo-Nazis is deeply disturbing.
Thank you, Attorney General T.J. Donovan, and thank you, Gov. Phil Scott, for repudiating the scourge that has overtaken us of late. Eternal vigilance is the price of liberty!
Jeff Salisbury
Jericho
It was distressing to learn that members of our community took part in the misguided attempt to overturn the legitimate results of a free and fair election last Wednesday. However, while everyone is entitled to their opinions, Supreme Court of the United States decisions have consistently upheld the principle that one's individual rights end when they become harmful to others.
The 50 or so people who packed that Vermont bus without masks or even a pretense of social distancing during this pandemic demonstrated not only a contempt for our democratic processes, but also a complete disregard for the health, safety and well-being of our community. Doing so during this time of national crisis — both January 5 and 6 set single-day records for fatalities on U.S. soil — was careless and irresponsible; it is the height of hypocrisy for those people to claim they care about our nation.
Every single person on that bus should be ashamed and needs to reflect on the potential harm they brought to our community. Sincere apologies would be only the beginning of a satisfactory restitution.
Brian J. Walsh
Jericho
Here is a maxim that is put to good use in northern Vermont: "No consequences means no rules." Hopefully the U.S. Congress and the U.S. Department of Justice will keep this in mind when considering the impact of President Donald Trump's attacks on the rule of law.
Paul Madden
Sheldon
The folks who returned from the violent and disgraceful "protest" at the U.S. Capitol last Wednesday must have been at a different event than the one seen by millions throughout that awful day. It was neither "respectful," "wonderful" nor "cordial."
It was a disgusting display of ignorance, disrespect and intimidation by representatives of neo-Nazi groups and other lawless thugs — men with guns, bricks, lead pipes and Confederate flags. They were egged on and ginned up by a criminal "president" who spent the afternoon not walking with his supporters, as he claimed he would, but watching and gloating in a private event tent, having lunch. He must have enjoyed the spectacle of ordinary citizens, brainwashed by years of disinformation and his own incendiary rhetoric, destroying federal property and acting like criminals, aided and abetted by Capitol Police who were not properly prepared for the onslaught.
None of these citizens was wearing masks or social distancing, and now they return to Vermont, all proud of themselves for creating havoc in D.C., possibly to infect their fellow Vermonters with COVID-19. They claim they didn't go into the Capitol, but that remains to be seen. One of them went so far as to claim, "We're going to clean that place out." That says plenty all by itself. As a citizen, voter and taxpayer of Vermont, I call for all of them to be investigated and, if necessary, prosecuted to the full extent of the law.
Louise Goodrich
Essex Junction
In view of the idiotic attack on the U.S. Capitol building on January 6, I wonder how many other people are reassessing their enthusiasm for Bob Dylan's famous revolutionary anthem, "The Times They Are a-Changin'."
Come senators, congressmen
Please heed the call
Don't stand in the doorway
Don't block up the hall
For he that gets hurt
Will be he who has stalled
The battle outside ragin'
Will soon shake your windows
And rattle your walls
For the times they are a-changin'
Andy Leader
Middlesex
Will all the bus travelers quarantine for 14 days upon their return? Will the health department follow up with them to ensure that they do?
Jim Dean
Burlington
On January 6, 2021, Donald Trump ended up where he has always belonged: on the trash heap of history. His incitement of the attack on the U.S. Capitol by his legion of ignorant goons will be his lasting legacy, such as it is.
Trump is over. He will have the tens of millions of dollars he has bilked from the faithful since the election, but a lot of that will be consumed by legal fees for an incalculable number of years. He will have no life, maybe no wife, no friends, no place to live where he isn't reviled by his neighbors, no membership in the Former Presidents Club, endless blame from the Republican lawmakers whose careers he has trashed — although many of them did a great job of that by themselves.
He can look forward to a Republican Party that has become a cruel joke, endless lawsuits, no relaxing foreign travel except to countries run by equally corrupt despots — in short, life as a pariah, maybe with an ankle bracelet. He will have time to write his memoir, which will be a collection of all his tweets for his presidential library. He won't have to sit for the presidential portrait. I envision that as either his mug shot or his jack-o'-lantern face over a background photo of his stupid army of thugs in their silly Halloween costumes trashing the People's House.
Rick Wilson of the Lincoln Project put it best in the title of his book: Everything Trump Touches Dies.
Curt Albee
Strafford
The events of January 6, 2021, in the nation's capitol represent the culmination of a widespread revolutionary assault on the American way of life.
The assault has been directed at all three branches of government: the executive branches of the 50 state governments, which are responsible for election security; the several state and federal judiciaries where disputes are handled; and the supreme legislative power of the federal government, the Congress of the United States.
This movement has also attempted to undermine institutions such as public schools and private churches, which together have been responsible for building up the store of public virtue spoken of by our nation's founders.
Schools are responsible for providing young people with the capacity to act as good citizens. Churches have tried to instill the teaching to love one's enemies, which for over 200 years has resulted in the peaceful transfer of power in our governments.
Kimball Shinkoskey
Woods Cross, UT
It is easy to believe that people who adopt conspiracy theories and embrace the rampant lies of this president must somehow be far away, in another part of the country. I am very disheartened to learn about the busload of folks — organized by the Essex Republicans and crammed into a bus with no masks, or very few — who traveled to Washington, D.C., to support a president who is lying to our citizens and betraying democracy. They are betraying their neighbors, simply by their disregard for spreading this virus.
Apparently Ron Lawrence and others on the bus clarified that they were not among those who stormed the U.S. Capitol building. But you still were in the crowd, cheering on this president. You are taken in by his destructive lies and those of the fawning, right-wing media. Get real, Lawrence: Antifa had nothing to do with this attempt at insurrection. And don't blame the media, either. By simple association, you support the politics of hate and division. The Essex Republicans are shamefully clinging to this president — as so many are, including so many in Congress.
A primary reason behind this support across our country is white people's fear of becoming a minority. That is Trump's Republican Party, now the Republican Party. At least it is no longer a game of charades what the values of this party are: The truth is laid bare.
Andrew Fulton
Westford
The U.S. Capitol insurrection is a symptom of deeper ills and an unhinged president whose self-aggrandizing, lying and racist values offend. But in reacting to the insurrection, be careful. I have worked in 50-plus countries. I received an email from a Costa Rican saying: "To everyone in the U.S. media who is saying, 'We only see things like this in third-world countries,' I take offense and have this to say: I live in a third-world country, and we don't do shit like this! We respect the transition of power! We have universal health care and a world-class health care system. Our voting system is recognized worldwide for being just and transparent. And we wear masks and don't bitch about it!"
The term "banana republic" is offensive. Too many times American companies and our government helped create or support such dysfunctional governments. Fortunately, we are overcoming this stupidity: Witness the commitment to law and constitution by Congress; massive voter turnouts by voters of all perspectives; and efforts to stop racism, voter suppression and gender discrimination. Probably half of Donald Trump's voters are behind him because of policies he advocated that they support; this is OK. But half of those voting for him may be "Trumpers" who aligned with a demagogue not unlike dictators in many countries where I have worked, whose values are an affront to our heritage. We can do better.
Thank you to our governor and others for speaking up, even when this provokes angry reactions.
Richard Donovan
Jericho
If the state of Vermont is declining to hold this busload of lumpen morons accountable, how about if Seven Days publishes the names of the happy travelers? This would be a public health announcement that would let those of us who encounter them in the community avoid possible contagion and exposure to COVID-19.
Thomas Powell
South Burlington
Rep. Tom Terenzini (R-Proctor) needs to resign or be removed from office immediately. This is not because he appears to be a dupe of racist disinformation about Black Lives Matter, pernicious though his views on that subject may be. It is because he is incapable of distinguishing between a violent assault on our nation's Capitol by murderous vandals with the purpose of preventing Congress from performing a basic constitutional function vital to our democracy, on the one hand, and, on the other, overwhelmingly peaceful protests against racial injustice.
By claiming that the latter is more egregious, he pronounces himself unfit for office. It is almost as outrageous that he repeats the discredited canard that Black Lives Matter protesters were responsible for the deaths of police officers, while apparently totally ignoring the indisputable fact that the January 6 Trumpite insurrectionists killed Capitol Police Officer Brian Sicknick, clubbing him to death with a fire extinguisher.
Seth Steinzor
South Burlington
Seven Days news stories published online since January 1, 2021:
Don't want to miss any of our stories? Sign up at sevendaysvt.com/enews for the daily "Know It All" newsletter, an early-morning email roundup of everything published online, including obituaries, in the previous 24 hours.