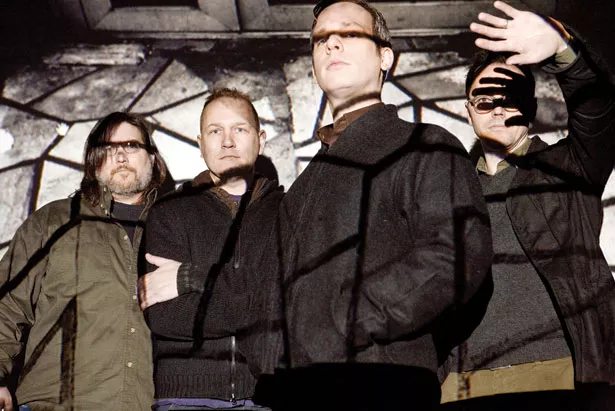 Sam Prekop is a modern-day Renaissance man. That's a vastly overused expression, but it happens to be true. A graduate of the Art Institute of Chicago, Prekop, 43, is an accomplished painter and photographer whose passion for the visual arts is often reflected in the work he's best known for: as the lead singer and guitarist for Chicago-based post-rock collective The Sea & Cake.
Earlier this year, the avant garde outfit released Everybody - their first album in more than four years - to widespread critical acclaim. The dreamy indie-pop opus is delicately conceived but strikingly potent, subtly drawing on a wealth of influences to augment Prekop's fragile, hushed voice and create one of the more engaging listens produced in 2007.
Seven Days recently chatted with Prekop by phone to discuss the songwriter's approach to music, as well as his new solo endeavor. Of course, he's been well covered in recent months by myriad music publications that, predictably, ask the same freakin' questions. Though I was armed with a notepad full of said inquiries, we scrapped that approach and just winged it. Where to start? With the trappings, and traps, of the rock interview.
SEVEN DAYS: Do you get tired of answering the same questions over and over again?
SAM PREKOP: It depends, really. Usually, I can tell if the interviewer hasn't really tried to come up with anything. The ones I like, and I think the ones that end up coming out well, are when it feels like we're just having a conversation.
There are certain questions that, for whatever reason, I do end up answering kind of the same way, but for the most part I guess I don't mind.
SD: Are there questions you wish you were asked more often?
SP: It's hard to pinpoint. I don't get asked about the lyrics very often, and I don't mind, actually. I think most people take it for granted that I'm not too concerned whether people are paying attention or not, which is not really true. But the usual questions that pertain to the lyrics, I'd be hard-pressed to answer. Like what they mean, what they're about. Stuff like that.
SD: Well, you typically get the musical ideas first and save the vocals for the end of the process, correct?
SP: For me, lyrics come much later in the recording process and, mainly, it's born out of habit. I think that it's a byproduct of the fact that I don't sit around and sing and write words for fun, really. I mean, I enjoy facing that challenge, but it's so unlike me. Guitar, for instance, I'll just play for pleasure. But singing is a much taller order. And it's not because I'm lazy; it's just that it's not something I work on until I have to.
SD: You didn't really start playing music until you were 20 years old, so do you think your approach to lyrics is born in part from your background as a visual artist?
SP: Originally, I started singing just because no one else was going to do it. It's not like I had this incredible burning desire to sing. Some people have real natural ability, beautiful voices. But that's not my situation. But it's never really stopped me from working on it. I didn't come to it with particularly intense ambitions to be a singer. And that's the same with the music in general. But, of course, I've stuck with it for so long that it's mutated into something else.
SD: Along those lines, how has your artistic background informed your approach not only to lyrics but to the musical collaboration of The Sea & Cake versus your solo work?
SP: The solo stuff is collaborative, too, actually. I was just too lazy to come up with a band name. If I'm doing music, it's usually with the intent of working collaboratively. But lately I've been working completely and totally solo.
I have this photo book coming out, and the publishers talked me into recording a little EP to be included with the first 1000 copies.
It's been completely different than my other stuff, but it's almost related to how I work with the vocals in that it's very solo. Although this project doesn't involves vocals at all.
SD: Obviously the EP is a companion to the book, but is it meant as a "soundtrack" to the book, or is the intent for it to stand independently?
SP: I'd certainly like the music to make sense with the photography, but it's not like I'm illustrating each photo with sound or anything. I'm not sure exactly how it's going work, but it's not like I'm going to demand that people look at the book and listen to the record.
SD: That's good.
SP: Well, it's sort of a dopey prospect, in my opinion. In some ways I'm just going along with what the publisher types want, and I wasn't terribly excited about it at first. But now I'm looking at it as an opportunity to try something else out. Since it's being done under the guise of being a real record, it's sort of liberating. I want it to be good, but the pressure is different.