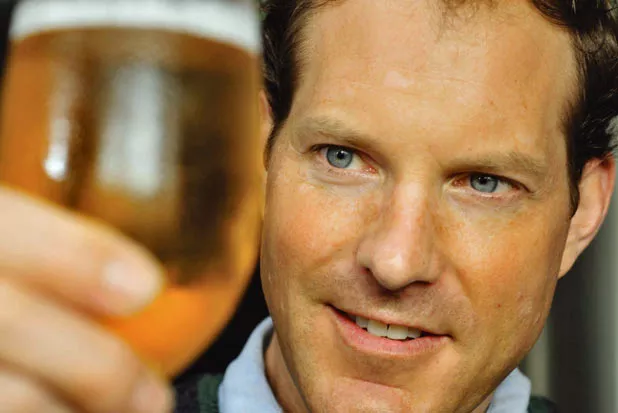 Sam Von Trapp, Vice President of Trapp Family Lodge
Craft brewers may be hops-happy at the moment, but the American thirst for lager is still a powerful one — so much so that the Trapp Family Lodge Brewery is planning a multimillion-dollar expansion of its 1800-barrels-a-year facility. The eventual aim is to produce 50,000 barrels of its suite of Austrian-style lagers.
Since brewer Allen Van Anda began rolling out the elegant Helles, Vienna and Dunkel lagers two years ago, the beers have been snapped up by roughly 70 bars and restaurants in Vermont and New Hampshire, and demand now outstrips supply.
"The acceptance was extraordinarily positive, in part due to the fact that there had not been a beer of this type available. It's the only Austrian beer brewed in a microbrewery that I'm aware of," says Johannes von Trapp, the lodge's president and general manager. "We felt that, based on this acceptance, we should expand this and turn it into a regional brand."
Regional, and possibly international: To meet some of the project's estimated $10 million cost, von Trapp will soon head to Shanghai to seek investors at the Invest in America show later this month. Von Trapp eventually hopes to make use of the government's EB-5 Immigrant Investor program, which offers permanent U.S. residency to foreign citizens who make significant investments stateside.
That could mean Trapp's beer will one day flow far — very far — from the woods behind the DeliBakery, where the family will break ground on the new brewery later this year, permits allowing. "Our spring water is just perfect for brewing beer," says von Trapp.
Not taking part in the expansion is Van Anda, who chose to leave the brewery this week. His assistant, Jamie Griffith, has become Trapp's head brewer.