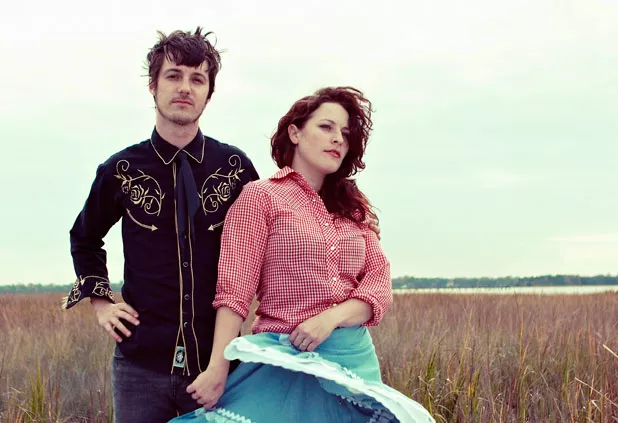 The big news on the local club scene this week is the Green Mountain Comedy Festival, which begins on Wednesday, May 22, and concludes Sunday, May 26, with a festival-closing, headline performance at Club Metronome from comedian Todd Barry, who is hilarious. If you missed my interview with him in last week's comedy issue, take a minute to read it online. I'll wait…
Not bad, right? Though I have to confess his dry wit doesn't quite translate as well in print as it does in person. I, for one, am pretty excited to see him live. But I'm equally intrigued by the wealth of local showcases that are the backbone (funny bone?) of the GMCF.
As I wrote in the intro to the aforementioned comedy issue, this year's GMCF boasts roughly 120 local standup and improv comedians, which is four times as many locals than performed at the festival only two years ago. Anyone who still dismisses the local comedy scene — I know you're out there — does so at his or her own, humorless peril.
In another piece for that issue — I was a busy bee last week — I profiled seven bright young comics performing at this year's festival. If you're unfamiliar with Vermont comedy, it's a good place to start. One of the questions I posed to those comics was to name some other up-and-coming locals audiences should keep an eye out for. Because of space limitations, we had to cut that segment from the profiles. But I'd like to share some of them here, because several names came up again and again, and some can be seen at the GMCF. And because, as Kyle Gagnon put it in his response, "If you like my comedy, you should listen to other Vermont comedians. We influence each other a great deal, and there is nothing else quite like Burlington when it comes to comedy." Truth.
One name that appeared on almost everyone's list was Phil Davidson, a Chicago transplant who contributes to the comedy website Splitsider.com. He was a finalist at this year's Higher Ground Comedy Battle and recently cofounded the new comedy open mic at Halflounge with Carmen Lagala. Says comedian Kevin Byer, "[Davidson] is one of my favorite VT comedians to watch. He's smart, original and real, and always trying out new ways to make fun of himself." Having seen Davidson's HG sets, I can vouch for that. You can see him at the Vergennes Opera House on Friday, May 24, and Sunday, May 26, opening for Barry.
Another common name was Josh Star, whom I saw during my final trip to Levity before it closed. I was struck that night with how improved Star seemed from the previous time I had caught his act, roughly a year earlier. Star is performing at what might be the most interesting GMCF showcase, On the Spot, at the Monkey House on Thursday, May 23. That show is billed as "improvised standup." Comics will be given a word or phrase chosen at random and then will develop a standup set on the spot. In addition to Star, the lineup features five of the seven comics to watch from last week's issue, including Gagnon, Kit Rivers, Chicky Winkleman, Nathan Hartswick and Will Betts. Rounding out the lineup are veterans Pat Lynch, Mike Thomas and host Natalie Miller, all of whom were also mentioned by their peers as top local talents.
I could continue, but as I'm told this is a music column, we should probably move on to rock and/or roll before too long. And maybe dubstep.
But before we do, I'll leave you with Carmen Lagala's answer, which I thought summed up why you should take a flier on the GMCF, and local comedy in general. So, Carmen, which Vermont comics should we go see this weekend?
"Honestly, all of them," she wrote. "The Vermont game is young, and I would just encourage anyone to watch everyone, a lot, because both individual performances and the vibe of a show can vary widely from night to night. Comedy is incredibly subjective, and I would encourage everyone to figure out for themselves who and what makes them laugh."
Northern Exposure
In case you missed it, last week Grace Potter and the Nocturnals announced the lineup for this year's Grand Point North festival, slated for September 14 and 15 at Waterfront Park in Burlington. And, no surprise here, it's pretty rad.
Starting at the top, this year's headlining acts include Gov't Mule, Trombone Shorty & Orleans Avenue, Charles Bradley and His Extraordinaires, City & Color, Felice Brothers and one of my new favorites, Shovels & Rope. By the way, if you missed Trombone Shorty at jazz fest last summer, don't make that mistake again. You've been warned.
As always, GPN (the fest) boasts a distinct locavore flavor. This year's crop of Vermont bands includes Josh Panda & the Hot Damned, Honky Tonk Tuesday offshoot Belle Pines, Alpenglow, Rough Francis, Kat Wright & the Indomitable Soul Band, Paper Castles and a pair of GPN (the band) side projects, Scott Tournet & Ver La Luz and Benny Yurco with Natalie Prass.
Now, you're probably looking at the lineup and saying, "WTF, Grace? Why isn't [insert your favorite local band here] playing GPN this year? Oh, and call me!"
Simmer down. The reason that list looks to be about one band short is because it is. There's one slot remaining for a local band to play this year's Grand Point North. And it's up to you to decide who.
Seven Days is partnering with Higher Ground Presents and GPN (the band), to sponsor a contest in which readers can vote in a Vermont-based band. (No, Phish doesn't count, only because the city would likely burn if they showed up to play.)
There is a nomination period that runs through May 29, during which bands and fans can suggest who they would like to see. After that, we'll pare down the list and the final voting will begin. Check out 7dvt.com for full details and to start nominating your favorites.
BiteTorrent
Last week's news that the Skinny Pancake in Burlington would be doubling in size was met with applause from area foodies. But it's equally good news for local music fans. According to a recent email from SP's Benjy Adler, the expanded digs may resemble something like Radio Bean on steroids, but featuring bands you'd be more likely to see on larger stages like Signal Kitchen or Nectar's. In the summer months, they're planning music four nights per week, with a dialed-down winter calendar that will focus on attracting larger crowds — read: bigger-name acts — since making the stroll down the hill can be a tough sell in the dead of January. Stay tuned.
In the hubbub over the GMCF — see: hubbub over the GMCF, earlier paragraphs — it would be easy to overlook the Vermont Comedy Divas' performance at the FlynnSpace this Friday, May 24, since it's not technically part of the festival. It is, however, a benefit for Vermont Works for Women. And if we're talking about the evolution of Comedy in Vermont, that discussion has to include the Divas, who have been busting guts long before some snarky music writer started claiming there was a comedy scene here.
Last but not least, the local EDM scene is appropriately abuzz over Pete Moss headlining the next Sunday Night Mass at Club Metronome. (See the spotlight on page 78) That show will coincide with the launch of a new 2K Deep website, which will feature video segments with notable locals and national DJs who are passing through, including Moss for the inaugural episode. Check it out at 2kdeep.net.
Listening In
A peek at what was on my iPod, turntable, eight-track player, etc., this week.
Shannon and the Clams, Dreams in the Rat House
The Baptist Generals, Jackleg Devotional to the Heart
The Mountain Goats, All Hail West Texas
Laura Mvula, Sing to the Moon
The Breeders, LSXX