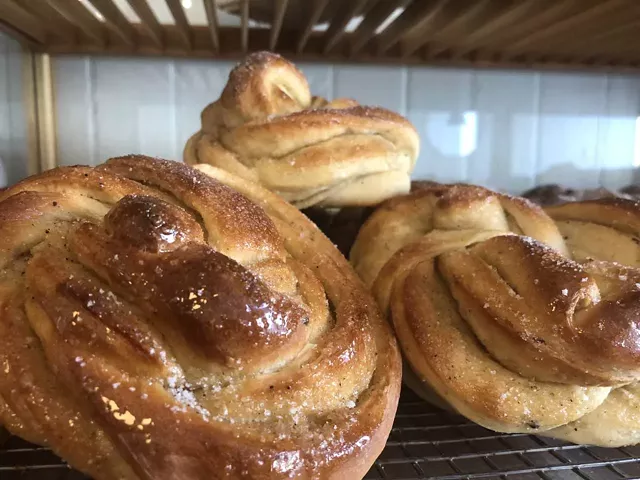 In October, chef Christian Kruse purchased Vergennes Laundry from original owners Julianne and Didier Murat. Now he's turning it into a "community-supported restaurant."
The move adds the Vergennes bakery and restaurant to a hearty list of eateries that raise some of their capital from patrons and repay them in credit. The Bobcat Café & Brewery in Bristol, which opened in 2002, was one of the first to adopt the CSR model. Others include the Gleanery in Putney and Misery Loves Co. in Winooski.
At the Laundry, various support levels are available: Patrons who offer $250 up front receive $300 in credit, while those who become Wine & Dine Members for $1,000 get $1,200, plus the chance to throw a cocktail party for 20 friends on an off night. Those dollars buy everything from early morning croissants and cardamom buns to dinner dishes such as spicy baby shrimp ceviche and sherry-braised pork cheeks.