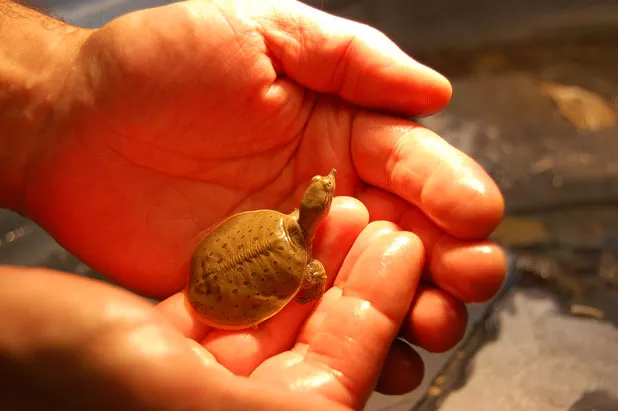 Voices for the Lake interactive exhibit
This Friday a new and permanent exhibition opens at the ECHO Lake Aquarium and Science Center/Leahy Center for Lake Champlain (the longest museum name ever). The "Voices for the Lake" installation is composed of colorful, user-friendly, touch-screen displays: You can call up stories, video, photographs and audio collected from visitors about Lake Champlain and its watershed — or add your own. This content has been accumulating since ECHO launched a dedicated website — www.voicesforthelake.org — on Earth Day this spring, and an accompanying kiosk at the museum where visitors could leave their impressions. In addition, project manager Bridget Butler has been visiting lake- and water-related organizations around the area to generate eco-minded submissions. "What I like is that the exhibit allows people to tell us what is important to them rather than ECHO telling them," Butler writes in the exhibition announcement.
Submissions range from charming notes in the ungainly penmanship of children to stunning photographs of lake sunsets to a short video of "Nascar Guy" offering an environmental-protection pep talk. Some 150 individuals have contributed to Voices so far and, thanks to a whopping grant from the U.S. Institute of Museum and Library Services, contributors of all ages will be able to weigh in for the foreseeable future.
Phelan Fretz, ECHO's executive director, notes that the Vermont Folklife Center in Middlebury has helped museum staff hone their story-gathering skills. "Here," he says, pointing to a recording station, "we've been getting a lot of Champ stories." That's Champ the alleged Lake Champlain monster, of course. Fretz says fishing-derby folks have also been contacted. "We're looking for more fish stories," he says.