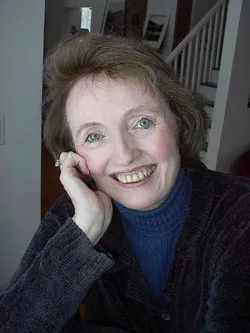 Martin Scorsese's been there. Milos Forman, too. But the annual Lake Placid Film Forum bears little resemblance to the paparazzi-ridden chaos of Sundance. It doesn't even sell advance tickets. It's a calm weekend in a calm little town — this year, June 12-15 — where you might just see big faces in film.
"We keep the atmosphere as relaxed as possible," says fest Director Kathleen Carroll. "It's not one of those pressure cookers where people are trying to get their film picked up by a distributor." Last year, cult actor/director Steve Buscemi showed up to discuss his movie Interview. When he saw the uncrowded streets, he said, "'Whoa, this is terrific!'" Carroll recalls. "Nobody approached him at all. He loved it. He wandered off after the screening and got a bite to eat."
This year, the LPFF's guest of honor is director Jonathan Demme, whose long and quirky career took him from the Roger Corman flick Caged Heat to the Talking Heads concert film Stop Making Sense to the Oscar-winning The Silence of the Lambs and Philadelphia. On Friday, Demme presents his latest movie, New Home Movies From the Lower 9th Ward, a documentary about individuals rebuilding their New Orleans neighborhoods after Katrina. Later the same evening, Carroll says, he'll show 20 minutes from a concert film in progress, Neil Young Trunk Show.
What brings the famous to upstate New York? Well, it helps that Carroll made a slew of contacts during her tenure as the New York Daily News film critic, from 1962 to 1992. It also doesn't hurt that one of the fest's co-founders is prominent novelist and screenwriter Russell Banks, who'll interview Demme, then sign books with fellow New York writers Richard Russo and William Kennedy on Saturday.
"We ended up just bringing up our friends," says Carroll, who grew up in Lake Placid and still summers in the area. She first met Demme in the 1960s when he was a United Artists publicist who hand-delivered press releases to her paper: "He came along one day with a tremendous amount of boyish enthusiasm, none of which he's lost."
A newer face at this year's Forum is Courtney Hunt, writer/director of the Plattsburgh-filmed drama Frozen River, which won the Grand Jury prize at Sundance but hasn't hit theaters yet. She and star Melissa Leo introduce the film on Friday.
And, just as they did last year, a contingent of Burlington College students will troop across the lake for the Forum's 24-Hour Film Competition. (In 2007, they won the Audience Award for their short flick produced on the fly.) Allan Nicholls, head of their program, will be on hand to teach a master class in directing.
Carroll says the LPFF is something she always dreamed of: a festival small enough to give the audience access to the folks behind the camera. "Anyone who's passionate about film will love this experience."