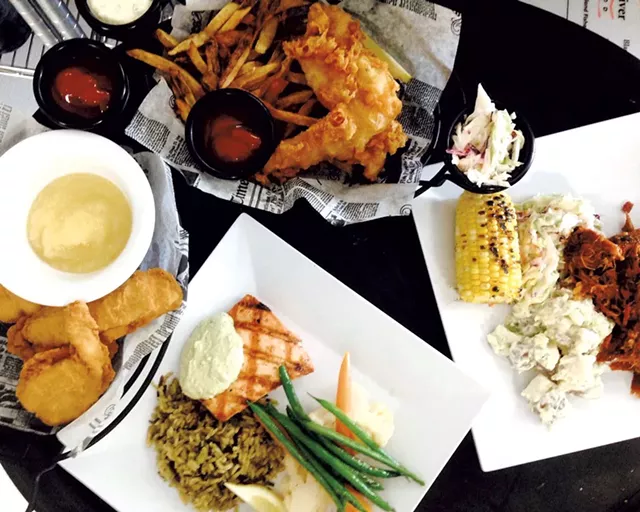 Lake House Pub and Grille
Over the past 80 years, Lake Bomoseen's Lake House Pub and Grille has passed through many hands. This past May, it opened once again with new proprietors. This time, improvements included a spanking new kitchen, a remodeled dining room, an extensive bar and food worthy of the killer sunset view.
The new menu features summer comfort classics like burgers, loaded nachos and buttered, toasted lobster rolls. An elevated approach to preparation indicates the presence of executive chef Jon Gatewood, who also fronts the Dorset Inn and Barrows House with his restaurant group 8 Church Street Hospitality. While Gatewood oversees the menu, chef de cuisine Kraig Willis, a Rutland local, takes charge of daily operations.
"We have fresh produce coming in every day," says Willis, adding that everything from sauces to dressings is made from scratch.
Bar manager Colleen Cushman complements the lakeside experience with a bar program complete with housemade syrups, Vermont spirits and 12 beers on tap, most of them local. Last Saturday, Cushman's cocktail special was Strawberry-Lavender Lemonade made with muddled berries and Silo Lavender Vodka. And, yes, there's still an unbeatable westerly view.