Lake Champlain Chocolates Factory Store & Café

The Register

Image
Hours: open 7 days
Price: $ (Less than $12)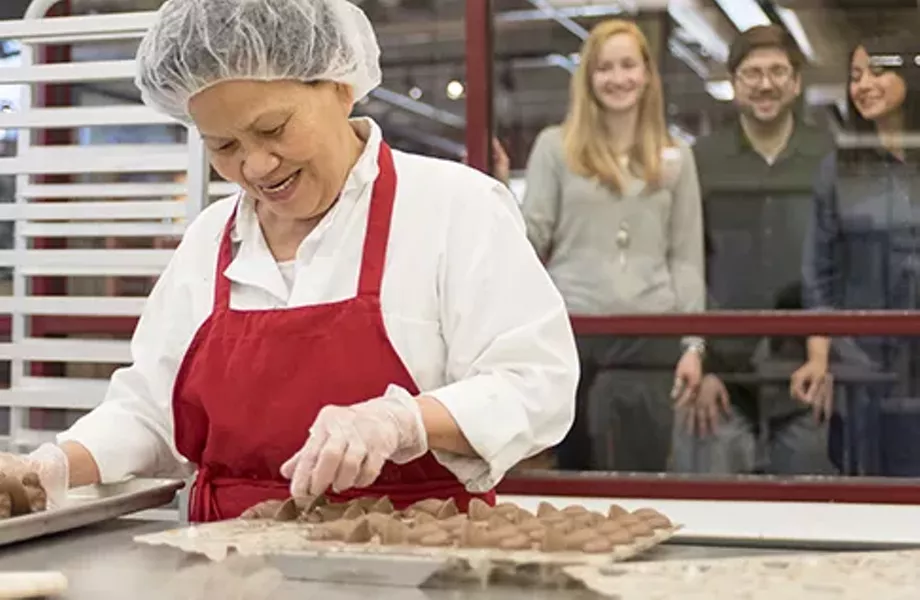 Note: This description may be out of date due to the pandemic. Please contact the business to confirm details.
Visit our Pine Street Store to purchase our delicious gourmet chocolate right from where they are crafted. Watch our production team make chocolate from our viewing deck, or take a Factory Tour to learn about where chocolate comes from and how it's made.
Seven Days says...
Watch confectioners mold chocolate into truffles, bars and other treats, then get a sweet snack at the café counter. Tours Monday through Friday; free chocolate tastings on the weekend.
Wed., Sept. 2, 7:15 p.m. 2020

Thu., Feb. 13, 5-7 p.m. 2020

Sat., Feb. 8, 2 p.m. 2020
See all past events at Lake Champlain Chocolates Factory Store & Café »