Lake Champlain Chocolates Factory Store & Café

The Register

Image
Hours: open 7 days
Price: $ (Less than $12)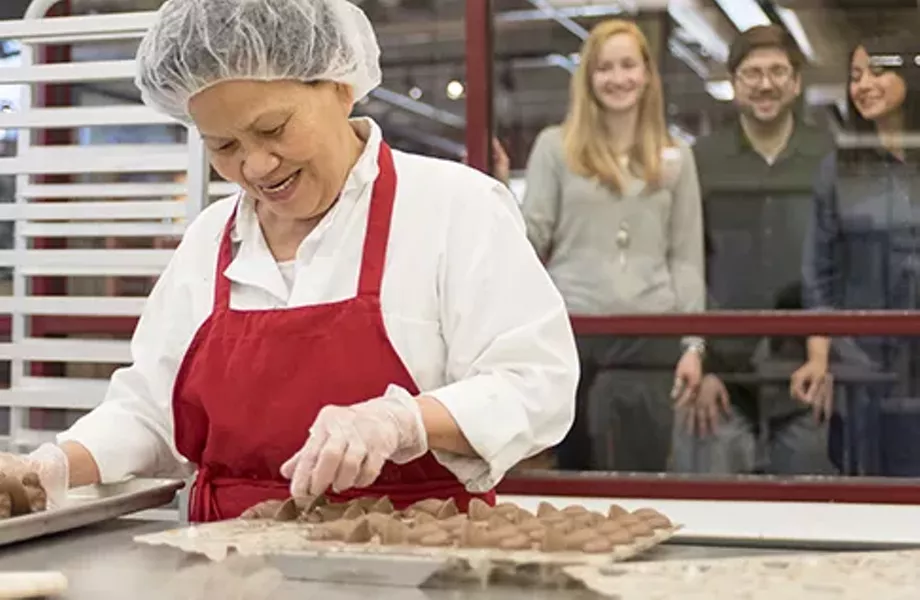 Note: This description may be out of date due to the pandemic. Please contact the business to confirm details.
Come see how the magic happens with a video of our factory, check out the interactive Storywalk outside or enjoy our housemade ice in a chocolate-dipped waffle cone. Shop our delicious selection of gourmet chocolates, gifts, and factory seconds. Then, cap off your visit with an extraordinary drink from our espresso and hot chocolate café.
Seven Days says...
Watch confectioners mold chocolate into truffles, bars and other treats in a factory video, then browse the chocolate sculpture exhibit with a sweet snack from the café counter.
Sat., Nov. 27, 12-4 p.m. 2021

Saturdays, 12-4 p.m. Continues through Oct. 30 2021

Wed., Sept. 2, 7:15 p.m. 2020
See all past events at Lake Champlain Chocolates Factory Store & Café »