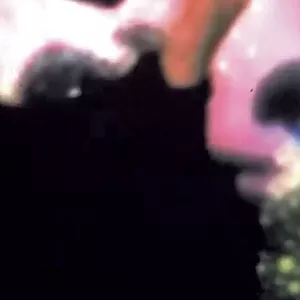 Courtesy
KingZeek, While We Can
(Astrology Day Records, CD, digital)
Nine times out of 10, when artists dub their new work "experimental," you know you're in for some borderline unlistenable content. To be clear: It isn't that experimental music, per se, is unlistenable — on the contrary, the genre is filled with absorbing work. It's that artists crossing over from less-edgy terrains and attempting to break their boundaries creatively more often than not fall flat.
All of which makes the new KingZeek record While We Can even more captivating. The project is the latest iteration of songwriter Patrick "Pappy" Biondo, formerly the banjo player in the Pennsylvania jamgrass outfit Cabinet. Biondo was also the protégé and friend of banjo legend Gordon Stone, who died in July. Weeks later, Biondo released The Music of Gordon Stone: A Retrospective Anthology through Astrology Days Records, his label with John Morgan Kimock. In short, Biondo has the pedigree, chops and back catalog to be at the vanguard of modern bluegrass.
On While We Can, he shows scant interest in such a thing. Starting with opening track "Blue Covid," Biondo ushers the listener into an almost-ambient type of broken-down folk music. There's jazz in the mix, even some flashes of indie rock. But more than anything, the rudderless energy of the music renders it dreamlike.
Unclear direction can hamper a record, but Biondo uses aimlessness as an instrument. The feeling of being unmoored, of ambivalence and cosmic confusion, features so strongly in the compositions that the record's overall tone is "I have no idea how to feel, and neither do you."
On his Bandcamp page, Biondo describes his newest release as a musical diary chronicling his experiences and emotions during lockdown. Rather than approach those feelings with traditional strong structures, he presents what he calls a "musical collage of feelings and thoughts while navigating through an unfamiliar world." He adds that the songs have helped him sleep at night.
Indeed, a strong thread of emotional relief runs through these 12 instrumental tracks. Biondo plays just about every sound on While We Can, with the exception of a guest drum track from Rough Francis' Urian Hackney on "America's Best Music." And Justin Mazer contributes guitar to "Essence of Art (Itself)." The former, more than any other track on the record, shows a bold direction Biondo may elect to take in the future. Over Hackney's trancelike beat, Biondo layers a tapestry of sounds that approaches the style of German progressive masters Can.
What truly impresses about the latest KingZeek release is how effortlessly it wades into the experimental. It does not suffer or sacrifice by going that route; rather, it finds new sonic footing for an artist who has already established a respected sound.
For listeners who prefer a more traditional take on folk and bluegrass — and some banjo fireworks — check out Biondo's work as Pappy. His KingZeek persona is here to get weird, and I'm here for it all day.
Check out While We Can at kingzeek.bandcamp.com.