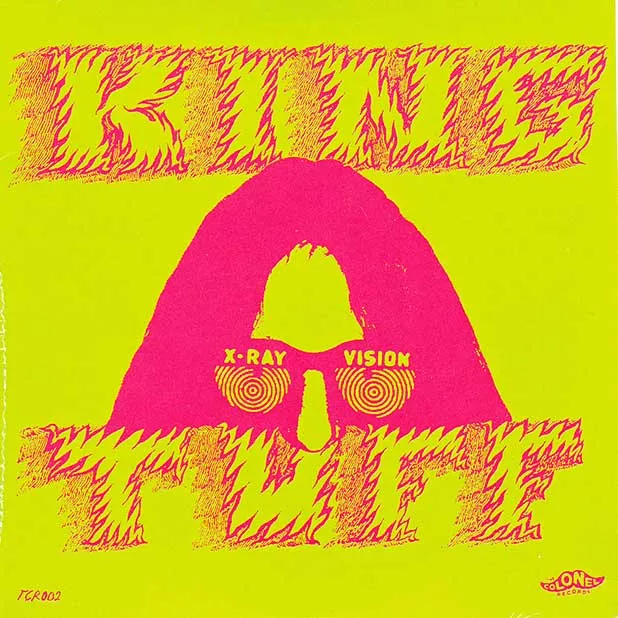 (The Colonel Records, CD)
King Tuff is many things. In body, he is Brattleboro's Kyle Thomas, one half of the eclectic folk act Feathers and front man for J. Mascis' (Dinosaur Jr.) side project Witch. In spirit, King Tuff is the embodiment of times past — specifically, 35 or 40 years past — an era of seemingly invincible, larger-than-life rock personae. Garage rock from one ragged edge to the other, King Tuff's Colonel Records debut Was Dead recalls a solid '70s pop-rock record recently rediscovered, dusted off and repackaged into its psychedelic neon-green sleeve, and released into a scene largely lacking its fuzzy power chords and tambourine-laden verses.
The hard backbeat and sitar-sounding effects of "Dancing on You" serve as a fitting opener to Was Dead. Images of sweaty kids and flailing hair pour forth from the entire album, and this tune indicates your likely fate should you choose to abstain. The followup, "Connection," continues the bouncy vibe with a walking bass line and bright organ riffs.
Thomas' nasal delivery is an acquired taste, but it does lend Dylan-esque sincerity to the lyrics, even if the words themselves are somewhat nonsensical, as on third cut "Sun Medallion."
Album standout "Lazerbeam" follows with frenetic drumming and a building "Ahh-ahh" refrain, culminating in a guttural scream by Thomas. Was Dead is never short on energy or musical chops, evidenced by skilled and varied guitar work on subsequent tracks "Lady," the gritty "A Pretty Dress" and toe-tapper "Ruthie Ruthie." Though he brings along a touring band for gigs, Thomas laid down all the record's primary instrumentation. And his musicianship, though at times a bit overwrought in its layering, is solid.
"Just Strut" offers a vaguely neo-swing sound with persistent high-hat and syncopated guitar. But Thomas quickly turns back to more traditional rock rhythms with "Kind of Guy" and the fittingly titled "Freak When I'm Dead" — the latter a commentary on the importance of an open-casket funeral when you strive to be unique.
Following the mostly forgettable "Animal" and "Stone Fox," hard-rocking album closer "So Desperate" calls out any remaining wallflowers and fittingly caps the sub-40-minute offering. Short as it may be, this small package is crammed with a lot of rock. Was Dead would certainly serve as a fitting soundtrack to the excess of your choosing.