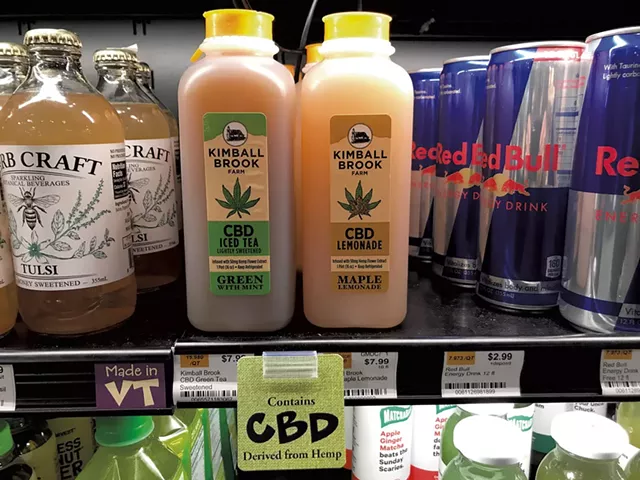 Sally Pollak
Kimball Brook Farm CBD drinks
The latest sign of shifts in Vermont's agricultural landscape appeared on social media on December 28: A North Ferrisburgh dairy farm announced that it will no longer produce milk.
Instead, Kimball Brook Farm will focus solely on growing hemp and continuing to make its CBD-infused iced teas and lemonades.
The 250-acre family farm has been in the DeVos family since 1967. Efforts to reach the current owners, Cheryl DeVos and her husband, J.D., were not successful.
The couple's decision is the most recent in a series of efforts to keep the farm going in the face of declining milk prices. In the 1990s, J.D.'s dad built a trucking business to diversify. Seeking more price stability for their milk, the farmers started transitioning their herd of about 220 cows to organic in 2003 and were certified in 2005.
In 2012, the DeVoses raised more than $1 million to renovate the former Saputo cheese plant in Hinesburg to bottle their own milk, cream, flavored milks and other dairy products, as well as iced teas.
The production and bottling part of the business is called Green Mountain Organic Creamery (distinct from Brattleboro-based yogurt producer Green Mountain Creamery). From 2017 to 2018, the DeVoses raised additional funds of $141,000 to expand that facility through Milk Money Vermont, which connects Vermont businesses with local investors.
According to the Kimball Brook Farm website, the farm began growing hemp and using CBD in its teas and lemonades in 2019.