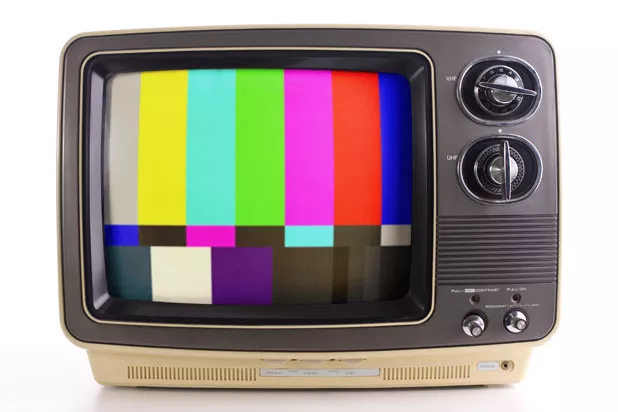 When I tell people I don't own a television set or have cable, they often assume that I don't watch TV. They're wrong. My laptop is my boob tube, thanks to an embedded DVD player and the Web.
We haven't had a TV in 11 years, but my partner and I have seen every episode of "The Sopranos," "Alias," "Six Feet Under," "Buffy the Vampire Slayer," "Angel" and "Veronica Mars." Thanks to the free video-streaming site Hulu, we're keeping up with "The Office," "Lost," "Glee," the awesome remake of "V," and "Harold and the Purple Crayon." We watch that last one with our kids, who also love to view endless clips from "Sesame Street" at SesameStreet.org.
If you've got a relatively new laptop and an Internet connection, as many people do for work or school, the cable bill is a luxury you don't need — unless you want to watch live sports. Even then, depending on which event you want to see, you may be able to view it online for a small fee.
It's true — the small screen feels even smaller when it's a 12-inch laptop. But I've stopped noticing. If the sound isn't loud enough, we boost the volume with our iPod docking station or the speakers from our long-dead desktop computer.
The online-only strategy demands delayed gratification for shows that aren't available on Hulu. If you want to watch Season 3 of "Mad Men," you've got to wait until it comes out on DVD — or pay $2.99 per episode to get it from Amazon.com or iTunes. But for us, the inconvenience seems like a small price to pay for saving on another major appliance — and another monthly bill for a service we barely have time to use.
With five or six discs per season package, renting TV on DVD isn't cheap — newly released discs go for $4.50 at Waterfront Video, older titles for $3.50. (I suspected our obsession with "Alias" and "Six Feet Under" was keeping Waterfront afloat for a while there.) But if a show is popular, you can probably find friends or coworkers who own some of the episodes and will be happy to trade. Of course, it helps if you've got something to offer in return. My parents generously gave my partner Seasons 1 through 7 of "Buffy the Vampire Slayer" for Christmas one year. We lent that out in exchange for the entire run of "The Sopranos."
Even renting is cheaper than monthly cable fees — and it gives you access to a host of shows, such as British imports, you might never see on the local lineup. (It's even cheaper to get discs through Netflix, but my allegiance to my local video store forbids me to recommend it.)
The thriftiest option of all is watching everything you can at Hulu.com. The video-sharing site currently offers a wealth of free content, including episodes of "Saturday Night Live," "The Daily Show," "The Colbert Report" and "Dollhouse." Sadly, News Corporation, which co-owns the site with NBC Universal, Walt Disney Company and Providence Equity Partners, has announced that a fee-based model may be on the way in 2010. So get it while you can.
Right now, Hulu makes money by running commercials: During a half-hour episode, you'll see a sponsorship message at the beginning and three 30-second ads during the show.
A few weeks ago, one of our trusty laptops — the one with the working DVD player — died. We can't afford a replacement yet, so we're glued to Hulu. We'd already been watching new episodes of "The Office" and "Glee," which appear the day after they play on TV. But, browsing the site's offerings, we found season five of "Lost" there, too. When we finished that, we realized Hulu had the entire "Lost" archive, so we started over from Season 1. If ever there was a show that needs to be rewatched, it's "Lost."
Hulu also offers a long list of mediocre movies — the sort of selection you'd find at a small-town video store late on a Saturday night after everyone else has picked through the stacks. I recently sat through a forgettable World War II buddy film with religious overtones, and I once made my partner watch the ridiculous horror flick Empire of the Ants.
Can't stand the thought of not being able to flip through the channels to see what's on? While the rest of my family was away for a few days last week, I delved into Hulu's formidable stock of "classic" TV shows. I ended up sitting through the series premieres of "Who's the Boss?" and "21 Jump Street." Watching a young Johnny Depp bust drug dealers while undercover as a high school student? Now, that's worth ... not paying for.