Just where exactly are your kidneys and what on earth do they do? And how can drinking beer help raise money to help the little guys?
Join us on a hot Thursday night in downtown Burlington for the first annual Kidney Foundation Pub Crawl where these questions and more will be answered while raising money for a good cause and consuming much Shipyard Beer.
Proceeds benefit the National Kidney Foundation of Maine and the people in New England suffering from kidney related illnesses.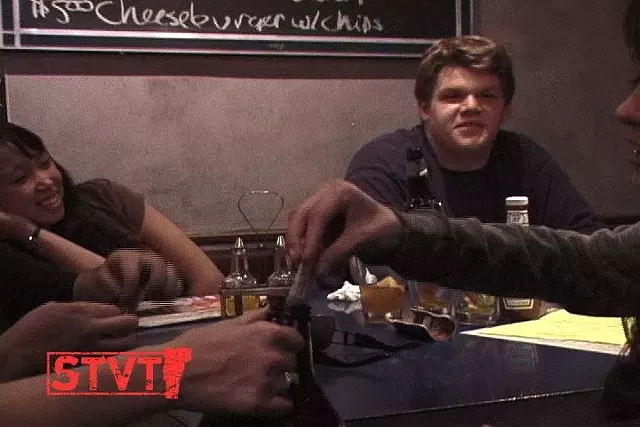 More than 20 million Americans suffer fromdiseases of the kidney and urinary tract. Nearly 50,000 die each yearfrom these diseases. Nearly 350,000 Americans suffer from chronic kidneyfailure. Each year, another 75,000 join them - an annual growth of morethan 7% Kidney disease is no respecter of age. It affects people of all ages and all walks of life.

We crawled to Nectar's, Ake's Place, Red Square, Halvorson's, Manhattan Pizza & Pub, What Ale's You, Church St Tavern, and Ruben James. At each stop, more money was added to the jugs and more Shipyard was enjoyed.
Featured in the vlog but not properly titled are some 7D staff such as Art Director, Rev Diane Sullivan, photographer Matthew Thorsen and Director of Digital Development, Bob Kilpatrick. Also, it should be noted that the sponsors of the event were 7 Days, MP 103 and Farrell Distributing with ShipYard and the National Kidney Foundation of Maine. We love kidneys!
Poppy ditty by Pretty & Nice, "Stop_Start" off their latest tasty album, Pink & Blue.
PS Are you an organ donor? 17 people die each day waiting for an organ transplant. What are you waiting for?!