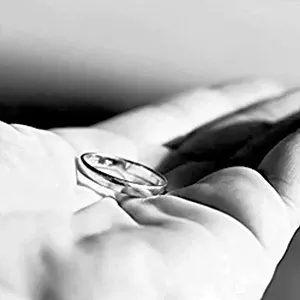 Courtesy
Kevin Kareckas, Oh Jen!
(Self-released, digital)
What do John Legend, Nelly, the Cascades and the Spaniels have in common? Probably nothing, except for the fact that Kevin Kareckas covers their songs on his new EP, Oh Jen! The Vergennes-based artist's fourth record features five songs, four of which are covers.
The lone original is the title track. "Oh Jen!" is an easy-listening pop-country song that tells the true story of Kareckas' wedding ring. The songwriter employs typical pop-rock instrumentation: acoustic rhythm guitar paired with twangy electric riffs, straightforward bass lines and percussion accented by a shaker.
However, the song's five-minute running time also gives Kareckas room to depart from the standard pop-rock formula. The bridge shifts tempos and takes on a reggae vibe, while the outro features a jazzy saxophone solo by southern Maine artist Dave Miller. These different sounds offer variation, though they are not exactly cohesive — which could also be said for the record as a whole.
The story behind "Oh Jen!" adds a compelling element to the song. Kareckas found a ring in a field when he was a child and later used it as his wedding ring — only to discover that the ring's original owner was his uncle. In a live version of the track that appears on his full-length 2022 album Bridge Freezes Before Road, Kareckas relays this backstory in his introduction to the song. (He also reveals another wholesome tidbit: Miller, the saxophonist, was Kareckas' middle school band conductor.)
The rest of the record consists of cover songs. Kareckas' vocals on "Beyond" don't quite live up to Legend's sultry, soulful singing on the original — in fairness, few would. Kareckas' take on Nelly's "Just a Dream" is more fun, with harmonized, layered vocals and spacey electric guitars and keys. His versions of these songs might hit better heard live in a bar than on a record.
Kareckas finds his groove with the last two songs, the Cascades' "Rhythm of the Rain" (the record's strongest track) and the Spaniels' "Goodnite Sweetheart Goodnite." Stripped down to just guitar, some percussion and vocals, these two tracks have a natural ease to them that makes for a pleasant listening experience and better examples of Kareckas' talents.
Oh Jen! is a quirky EP that leaves something to be desired, but there is promise in Kareckas' storytelling and songwriting.
Oh Jen! is available on all major streaming platforms.