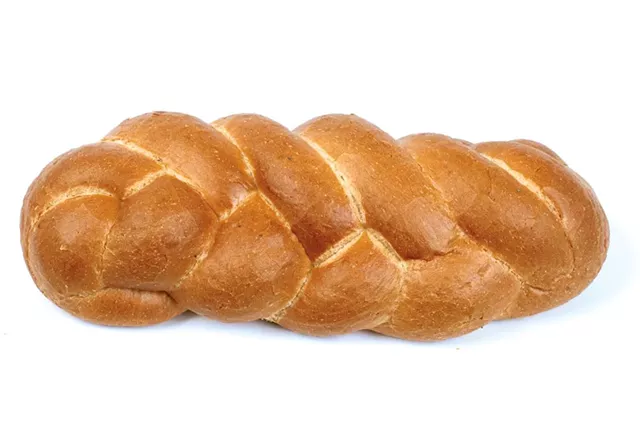 For my mom's 70th birthday this month, my brother and I are giving her an unusual gift. Her four grandchildren will be immersed in a ritual bath, or mikvah, which symbolizes their conversion to the Jewish faith. Temple clergy will be there, along with our families. The festive celebration will include blessings for the children and joyful songs. And it will mean a lot to my mother.
My brother and I grew up Jewish, and we both married non-Jews. Our children are considered Jewish in our families, as well as in the more liberal Reform Judaism. But in Conservative Judaism and according to the Torah's teachings, one must be born to a Jewish mother in order to be considered a Jew. To my mother, this is an important distinction.
I was raised in a home in which Reform Judaism played a supporting role. We observed the major Jewish holidays — Rosh Hashanah, Yom Kippur and Passover. When we turned 12, my brothers and I studied to become bar and bat mitzvahs. We didn't take part in the Sabbath, the Jewish day of rest and worship, on Saturday. But we had weekly Shabbat dinners; in high school, we were expected to be home for these Friday-night meals before we could go out with friends.
After my siblings and I moved out of our childhood home, Judaism took on a more central role in my parents' lives. They switched from a Reform temple at a nearby university to a more observant Conservative one in their neighborhood, where they attended weekly services and Talmud classes. They began to observe additional Jewish holidays and twice traveled to Israel with their temple.
My mom jokes that when she found out I was going to marry my wife, Laura, she struggled more with the fact that my partner wasn't Jewish than she did with the fact that she was a woman. Laura's Unitarian Universalist upbringing was more spiritual and nature-based than religious. Her family did have traditions with Easter eggs and Christmas trees, but they mostly celebrated religious holidays by spending time outdoors and hiking in the woods.
Even before we had children, Laura and I discussed our future family's religious affiliation. Would we celebrate Christmas, Hanukkah or both? Would we have Passover seders or Easter dinners? Like many interfaith couples — nearly 40 percent of people married since 2010, according to a 2014 Pew Research Center study — we compromised. We would alternate winter holidays with each of our families. We wouldn't have a Christmas tree in our home. And, due to the stronger ties I had to my cultural and religious upbringing and our shared appreciation for Jewish rituals, we would raise our children to be Jewish.
But how devout would we be? Many questions remained: Would we celebrate only the most significant holidays, or would we have a regular observance, like weekly Shabbat dinners? Did we need a community to celebrate with, and, if so, would we find one in southern Vermont? Would our children be bar or bat mitzvahed? Could we promote Jewish culture while simultaneously resisting Israeli policies, including the Palestinian occupation?
And then there was the question of God.
Would we teach our children to believe in a God we were unsure of ourselves? And if not, were we still Jewish?
Asking difficult questions like these is central to Judaism. And today, with a 4-and-a-half-year-old and a 7-month-old, we're still trying to figure out the answers. Weekly Shabbat dinners have become a tradition in our home. We say blessings over candles, wine and challah bread, which we sometimes knead and braid ourselves. Throughout the week, we sing songs we've learned from attending Tot Shabbat services for young kids at my parents' temple.
We also choose to observe the Sabbath in our own way. Our days and weeks as working mothers fill up quickly — fulfilling professional tasks and deadlines, parenting two kids, maintaining a home and garden, attending board meetings, and, when I'm lucky, finding time to write. In most cases, these activities involve email, lots and lots of email. So every Saturday, we take a break from monitoring our inboxes. We haven't eliminated cellphone and computer use — yet. But even a refuge from email provides much-needed breathing space and time to nurture each other and ourselves.
Though Jewish practices are already part of our lives, we decided to hold the communal mikvah for the four grandchildren to honor my mom. I birthed my older daughter, so she's considered Jewish. But since my wife gave birth to our younger daughter, she's not. To be inclusive, we'll have both girls join their cousins in the ceremony.
The mikvah makes my mom feel even more connected to our Jewish heritage, and she has already expressed tremendous gratitude to us. I'm looking forward to giving her this gift.
Even so, as my wife and I prepare for the rite, we're still figuring out what it means for us to raise our daughters as Jews. I'm reassured by the words of Rabbi Edward Feinstein is his book, Tough Questions Jews Ask: A Young Adult's Guide to Building a Jewish Life: "Every day I wonder why I'm a Jew. But that's part of being Jewish ...Wrestling, asking, wondering, searching is just what God wants us to do!"
As my daughters get older, I imagine more questions will arise — on my part and theirs. But, in keeping with Jewish teaching, I'll take that as a sign not to give up, but to persist.