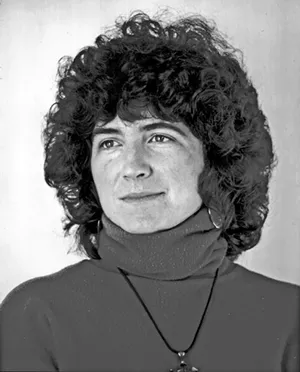 Kathleen Ondis Eardensohn
MARSHFIELD, VT—Kathleen Ondis Eardensohn, 62, died at her home on December 19, 2014, with her friend and companion Gregory Sanford and their daughters Dosia and Emma Sanford by her side. Ondis was born on October 11, 1952, in Nashville, TN, the daughter of Albert (Gene) and Liddell Eardensohn.
Ondis attended Trinity College in Burlington and graduated from the University of Vermont. She was a caring and loving person who worked for years in a series of mental health services in Vermont as well as a hospice worker. Ondis later worked for the US Postal Service in Plainfield, VT and, as postmaster, in Marshfield, VT.
Diagnosed with cancer almost 20 years ago, Ondis used her experiences to help others with the disease. For years she drove cancer patients to their appointments and offered counsel and an ear to those just diagnosed and those receiving end-of-life care. She actively participated in Kindred Connections and other cancer groups and developed a wide network of friends in the cancer communities. She was admired by all for her determination, courage, and commitment to helping others. Throughout it all, she shared her love and strength with her family. As she wished, Ondis died at home and was buried on her property, looking out at the Worcester Range.
In addition to her mother, her partner, and daughters, Ondis is survived by her three brothers, Paul Eardensohn and his wife Tory of Warren, VT; John Eardensohn and his wife Patty of Poway, CA; and Richardson Eardensohn of Florence, MA, as well as many cousins, nephews, and nieces, as well as her numerous friends.
People can donate in Ondis's name to: Kindred Connections, vcsn.net/donate.html or Vermont Cancer Survivors Network, P.O. Box 42, Montpelier, VT 05601; or Michael's Fund, cvhhh.org/donate; or Central VT Home, Health & Hospice, 600 Granger Rd., Barre, VT 05641. Please designate "In memory of Ondis" on check or online.