COURTESY
Josh Panda
Burlington-based singer-songwriter
Josh Panda
is set to represent the Green Mountain state on the new NBC show "American Song Contest." The show is inspired by the international hit, "Eurovsion Song Contest." It features 56 musicians competing for the top spot, representing all 50 U.S. states, as well as territories such as Guam, the Northern Mariana Islands and Puerto Rico.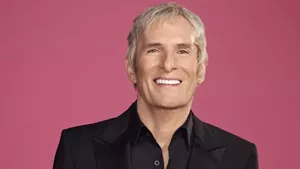 courtesy of Sami Drasen
Michael Bolton
Panda will have his work cut out for him. The field is a mix of established talent and relative unknowns, including Jewel (Alaska), Macy Gray (Ohio), Michael Bolton (Connecticut), Sisqó (Maryland) and The Crystal Method (Nevada).
Originally from Charlotte, N.C., Panda has been a staple in the Vermont music scene since moving north in 2007. He originally released Americana and folk-leaning records, such as 2009's
What We Have Sewn
, but his most recent effort,
Shake It Up
, released in 2017, found Panda delving into Southern rock and '70s-style AM Gold.
The show, hosted by Kelly Clarkson and Snoop Dogg, premieres on Monday, March 21, at 8 p.m. It runs for eight weeks. with the final episode airing on Monday, May 9. After each episode, Atlantic Records will release all the original music featured on the show.