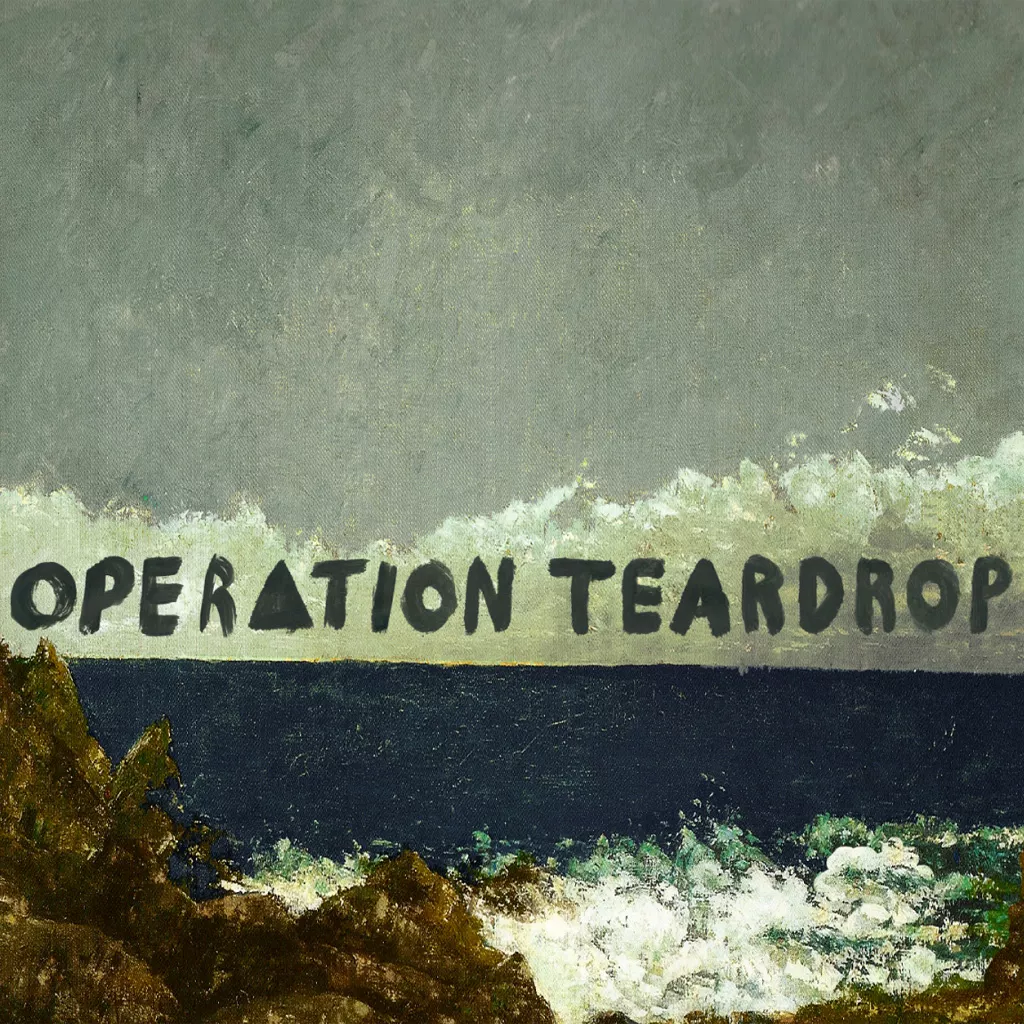 (Self-released, digital download)
Songwriter Joseph Rittling first caught our attention in 2012 with a mysterious EP released with virtually no fanfare under the name Red Man Summer. That eponymous recording, a collaboration with multi-instrumentalist Aram Bingham, suggested a distinctive talent was emerging in Rittling. And then, nothing. Rittling seemed to evaporate into the ether almost as quickly as he had appeared. Two years later he's back, this time with a solo record, Operation Teardrop, that could herald the arrival of a provocative and artistically fearless new voice in Vermont music.
Speaking of Rittling's voice, any discussion of the man's music should start with his emotive rasp, which often bears a striking similarity to that of M. Ward. Rittling sings with a purposeful reserve in which every breathy note and creaky phrase is well considered. He's never flashy, though he likely has the chops for more ornamental flourishes. Instead, he uses his voice as part of the larger tapestry of sound, as on album opener "Begin." Here a bright array of synth bubbles to the surface before yielding and merging with a melancholy piano progression. Then, that voice.
"I fell out of the hole in the wall/ And I can hear for the curtain call/ But I can't take it, living straightlaced," he sings. Then, "And I know what I said, but who cares?" From here the song slowly builds into an ethereal, mid-tempo dance-rock cut, propelled by a cruising backbeat and decorated with fleeting waves of synth. It's stunning in both scope and execution.
Rittling proves equally adventurous throughout the record, and more often than not his performance matches his musical curiosity. "PARA" is sinister and dark, featuring moody orchestrations and foreboding percussion that shifts between tribal thump and a solemn march. "Seven (On the Shore)" is lighter and delicate, built around a beautiful melody line that Rufus Wainwright would adore. It's elegant and pretty, and a welcome relief from the brooding that precedes it.
On a few occasions on Operation Teardrop, however, Rittling's curiosity gets the better of him. "Giraffe," for instance, features awkward rapping that alternates with sung sections. It's admirably ambitious but never quite gels.
Rittling rebounds on the following track, "Milkshake," an album highlight. Here, a slow burn of airy synth builds to a lovely, almost doo-wop-style crescendo.
"Seven (On the Boat)" is lilting and pretty, an aching ballad that ends in a wash of programmed beats and elegant piano. The title track is somber and disorienting, like something Joe Henry might pen if he collaborated with Chromeo. "Epilogue" brightens the mood with jangly art-pop before giving way to album closer "Final Sketch." The latter is a jarring collage of sound that might confound timid listeners. But its phalanx of noise speaks to Rittling's own artistic daring and creativity, two qualities that make Operation Teardrop an immensely fascinating listen and Rittling a uniquely promising new local artist.
Operation Teardrop by Joseph Rittling is available at josephrittling.com.